10 Unconventional Hotels That Would Make Your Holiday Extraordinary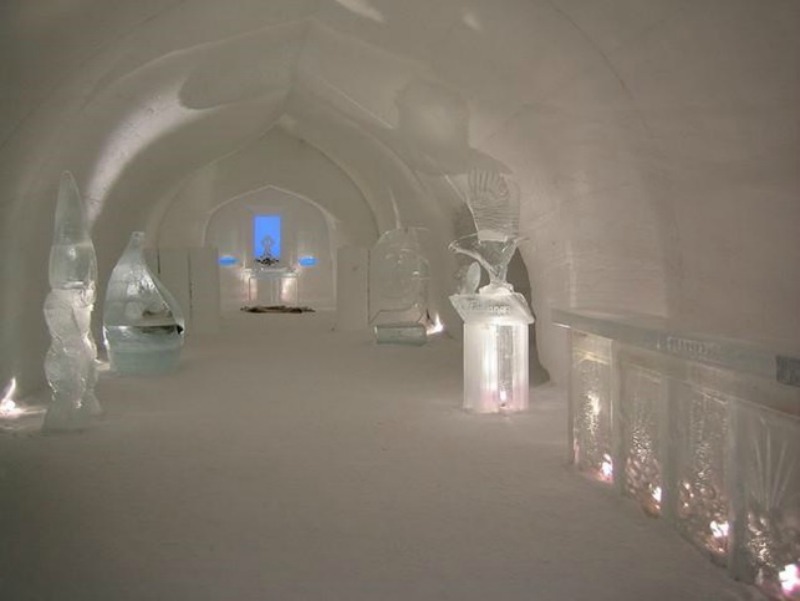 If you want to make your next holiday extraordinary, instead of trying out the usual, why not check out unique places to visit like some of the bizarre restaurants that can be found in different countries? There's a Barbie themed restaurant and there's also one that has a bathroom theme. If you want to take your unusual trip to the next level, you may also want to stay in a quirky hotel like the ones below.
1. Hotel Kakslauttanen in Finland
Star gazing while lying in your bed at night is what you'll experience if staying in one of this hotel's glass igloos. You'll also get the chance to witness the magical northern lights as this accommodation is made of glass. However, if you prefer to stay in a snow igloo, have a good night's sleep in a room that's surrounded by snow.
2. Adrere Amellal in Egypt
Go back in time and book one of the rooms of this sand palace. While this hotel will give you that biblical feel, it doesn't fall short of the comfort and luxury that top class hotels offer. Candles light the place as there's no electricity.
3. Palacio de Sal in Bolivia
Not only will you step on a ground of salt, but the hotel itself is built mostly of salt. Only the toilets and roofs are made from different materials. Aside from that, everything you'll see is made from salt. Cozy beds are waiting for you. Don't worry because the pillows and blankets are made of cloth and not of salt.
4. Kadir's Tree Houses in Turkey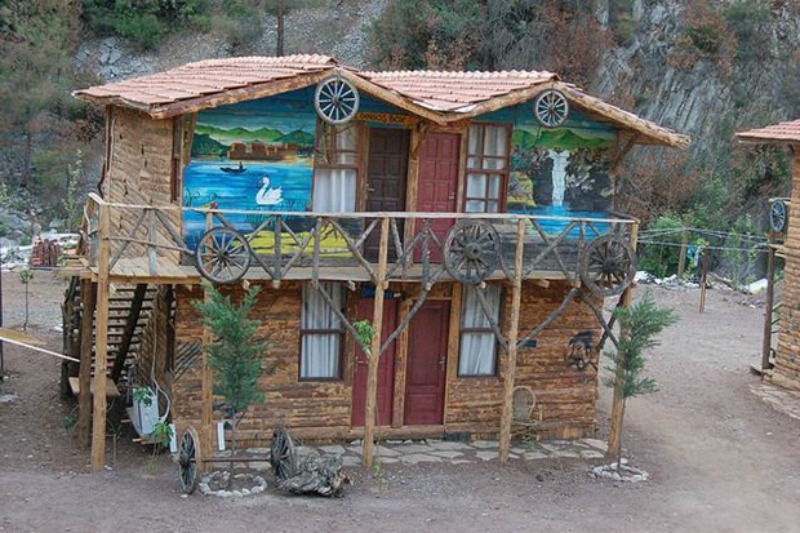 Live your childhood fantasy and stay in this hotel where accommodations are made to look like tree houses. It's like going to Peter Pan's home in Neverland. There are also lots of activities to do, including mountain biking, rafting, scuba diving, swimming and fishing.
5. Poseidon Undersea Resort in Fiji
Beach front hotels are cool, but hotels under the sea are way cooler. A five star hotel under water is what the Poseidon Undersea Resort is all about. You'll have everything you need for a relaxing and luxurious stay away from the crowd, under the sea with all the colorful fishes and sea plants. It also has two five star restaurants; one under water and one on land, where you can satisfy your hungry tummy and taste buds.
6. Kokopelli's Cave Bed & Breakfast in USA
If you're a fan of The Flinstones, you'll find this an interesting place to stay as you'll be having a great time in a cave. You wouldn't be sleeping in a bedrock as there's a comfortable bed and other modern furniture available. Meals are not served, but the fridge is fully stocked with everything that you might need to prepare your own foods.
7. Magic Mountain in Chile
This hotel lives by its name as it's truly a magical place in the mountain. Water falls from the roof of the tower, like a fountain falling on the walls. You must cross a hanging wooden bridge to reach the hotel. It's surrounded by the lush forest, making you feel closer to nature. Modern facilities await you inside, including a soft and relaxing bed, as well as a swimming pool.
8. Sala Silvermine in Sweden
Like the Poseidon Undersea Resort you'll also stay several feet under, but instead of being in the sea, it's located in a mine. It used to be an active mine site in the 1500's to the 1900's. It's narrow and dark, but it would definitely give you an out of the ordinary experience.
9. Hotel de Vrouwe van Stavoren in Netherlands
Have you ever wondered how it feels like to be inside a huge wine barrel? Get that experience from Hotel de Vrouwe van Stavoren in the Netherlands as the rooms are made from wine barrels, minus the wine of course. Instead, there's a cozy bed and an extension room that has the sitting area and the bathroom.
10. Costa Verde in Costa Rica
Surrounded by trees and near the sea, it's like paradise on earth in this part of Costa Rica. What makes the accommodation unique is that the two fully furnished bedrooms are in an airplane. Yes, it's a real airplane that was refurbished to be made into a hotel.
There are several nice and luxurious hotels that you can find. However, these bizarre hotels would give you a one of a kind experience.
Photo Attribution:
Featured and 1st image by https://www.flickr.com/photos/ezioman/ /CC 2.0
2nd image by https://www.flickr.com/photos/oanababy/ /CC 2.0