Should You Join a Guided Group Tour?
It might be convenient to join a guided group tour, especially if you're not familiar with the destination. You can rely on someone to organize the trip on your behalf. The only thing you have to do is show up and enjoy the adventure.
Before you do so, you must understand the pros and cons of being in a guided tour. You don't want to regret your decision.
Check the cost
Expect the prices to be lower when you join a guided tour. These agencies work with different airlines, hotels and ticket operators. They can request for a lower price since they organize group trips. Compare how much you will spend if you decide to pursue the trip on your own. If there's a significant difference, you should join the group trip.
Prepare yourself for the lack of flexibility
The downside of guided tours is that the schedule isn't flexible. You have no choice but to join the group. When you don't wake up on time, you will miss the bus. You have to find a way to catch up. You also can't enjoy the destinations. Even if you're not yet done taking pictures, you should leave if the allotted time is over.
You won't get lost
An advantage of joining a guided tour is you won't get lost. As long as you follow the instructions, you have nothing to worry about. You will also be contacted if it's time to leave. It doesn't matter if you're in a massive area. You will be asked to show up in a designated location since everyone will be there. This trip is suitable for seniors who might have a hard time knowing their way around an unfamiliar place.
There will be a translator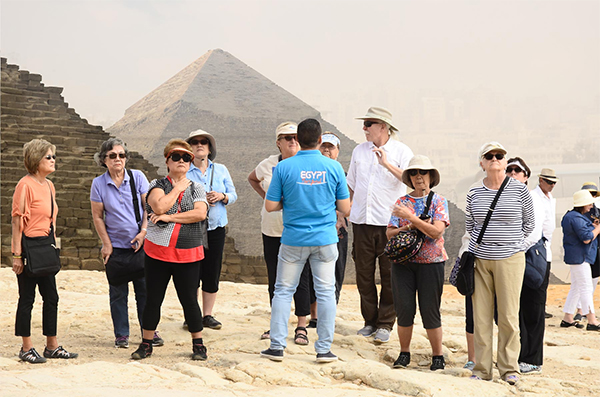 A guided tour is perfect if you're traveling to another country where English isn't the first language. It's easy to conduct transactions since someone will translate for you. When you visit places, you will also receive explanations. It's a convenient trip and you will enjoy all the destinations.
Check the insurance coverage
Even if you're with a guided group tour, you can't expect everything to be perfect. There might be problems along the way. Make sure that your payments cover the insurance cost. It must include health and travel insurance plus repatriation. If not, look for a travel insurance yourself. It has to be valid when used at your chosen destination.
Weigh the pros and cons
Now that you understand what it takes to be a part of the guided tour, decide if joining one is in your best interest. Compare the tour agencies and sign up. Plan your trip earlier to avail of possible promotions. If you're late, it's better to work with agencies. You might have a hard time booking tickets due to the delay.
Hopefully, you enjoy the trip, regardless of your preference. Recommend your chosen tour agency if you liked what you got. You may work with them again for future trips.
Photo Attribution:
1st and featured image from https://twomonkeystravelgroup.com/reasons-why-you-should-join-small-group-tour/
2nd image from https://directory.africa-business.com/business/91ab076938/Egypt-Tours-Portal