Top 4 Destinations in Asia for Beach Weddings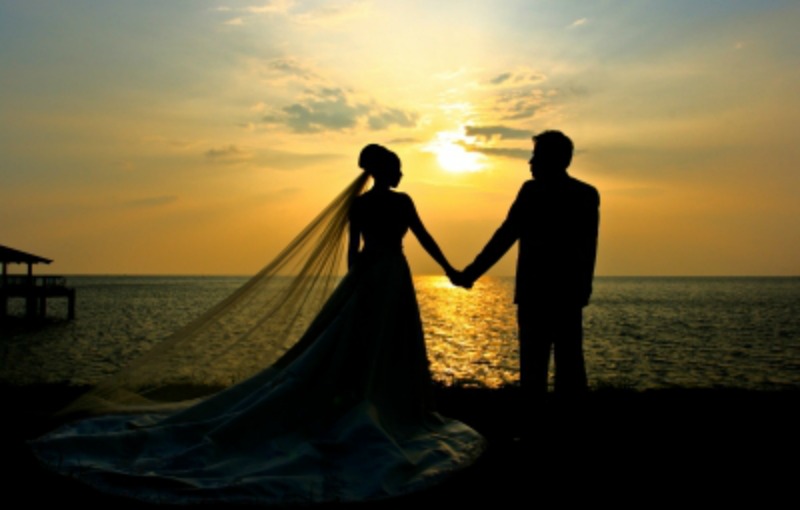 When it comes to weddings, one of the most important detail that would come into any bride's mind would be the location of the wedding ceremony. As your wedding ceremony would be the most integral part of the wedding, it is important to choose a venue that would best showcase you and your spouse to be's personality.
Among all the choices for wedding ceremonies, beach weddings have proven to be one of the most popular. Not only do beach weddings allow you to enjoy gorgeous sceneries, but they do give off that intimate and private vibe that most couples aim to have. So if you are looking at a beach wedding, here are some of the best choices in Asia:
Malaysia
If you are particular with privacy, Pangkor Laut would be your best bet. Said to be one of the most picturesque beaches worldwide, Pangkor Laut will make sure that you will feel like you are already in Paradise. You're your pick from the many stilted villas that can be found over the sea area or on the hillside. You can have a choice of saying your "I dos" on the beach or on a private yacht that can be made available. Langkawi in Malaysia also boasts of beautiful beaches. One popular choice among wedding couples would be Tanjung Rhu. A luxury resort, Tanjung Rhu can give you a traditional Malay wedding ceremony. If a Malay wedding is not up your alley, you can opt for a Chinese-themed or Indian-themed one. You will also be given choices for your venue such as the beach or the gardens.
Thailand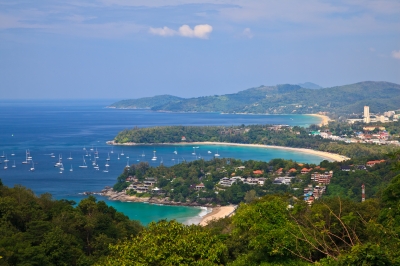 Well known for their gorgeous beaches and pristine waters, Thailand would be one of the best choices for a beach wedding. Head to Phuket and have your fill of a myriad of resort choices. One of the most popular resorts in Phuket would be Koh Racha. With villas overlooking the Andaman Sea, the resort is absolutely breathtaking, making it perfect for a wedding. For a more unique wedding, you can have it at Koh Samui where Buddhist monks can conduct the wedding ceremonies for you. You can even request for Thai music to be played in the background. Take part of the local Thai customs such as water blessings, Thai dance celebrations and fire jugglers.
Indonesia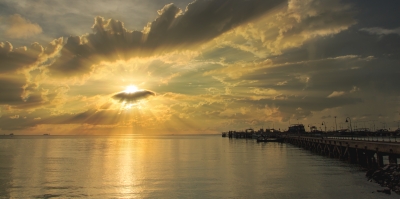 Popular among those who are into destination weddings, Indonesia is a popular choice for beach weddings with Bali having some of the most beautiful beaches this side of Asia. One good choice would be Jimbaran Bay at Bali. You can get married at the Ayana Resort which boasts of breathtaking villas and a wedding gazebo that would look perfect for any wedding ceremony. You can even take your pick from the traditional Balinese wedding décor for a different experience.
Philippines
Known to have some of the best beaches in the world, the Philippines is a common choice for many marrying couples, should they be looking at a beach wedding. A favorite vacation spot for many tourists, Boracay is a good choice for beach weddings with its beautiful white sand and majestic clear waters. Take your pick from some of the best international hotel chains to enjoy a fabulous reception. Another popular choice for beach weddings would be Palawan. With their soft sand and clear waters, take your vows while gazing at the majestic mountains of Palawan. If you want a simple beach wedding, Zambales would be a good choice for you. With some of the most stunning coves, enjoy a romantic view of the sunset that would be the perfect backdrop for your reception. If you are looking at a private ceremony, Camiguin Island located at the southern part of the Philippines would be the best choice. As they are not that popular among beach bums, the beaches in Camiguin Island would allow you to have that quiet wedding.  But if you do not wish to travel too far away from the city proper, then the Acuatico Resort in Batangas would do the trick. The resort will give you a great view of the beach, allowing you to see the sunset during your wedding. As the resort is near the city, you can make a quick getaway after the wedding and head off to your honeymoon.
Photo Attribution:
1st image by kongsky / FreeDigitalPhotos.net
2nd image by lkunl / FreeDigitalPhotos.net
3rd image by samuiblue / FreeDigitalPhotos.net