Top Things to See and Do for Halloween 2019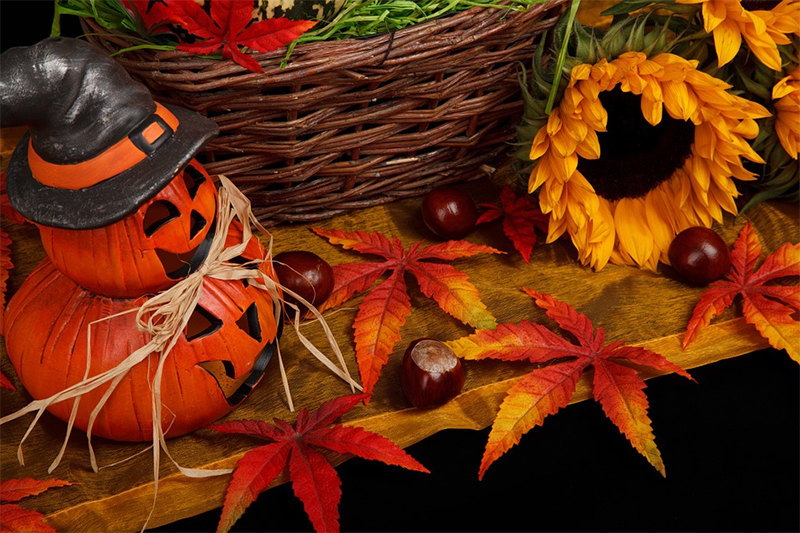 The heat waves are coming in from different parts of the country, and this only means one thing: autumn is finally here. With regard to this exciting season, here are the best fall events, destinations, and attractions that you might want to check out.
Enchamebered Sacramento
Enchambered is the best escape room situated in Sacramento, and it operates three unique and utterly different escape rooms. In the Whispering Halls, the players will sojourn inside a Victorian manor that is bugged with supernatural problems, while in the Containment Breach, players and their sleuthing skills will be put into a test to unlock the mystery of an old laboratory that had a sketchy teleportation experiment in the past. Lastly, the Skull Witch entrap challengers in a cabin located in the swamp with only 1 hour to get out. Wear your upcycled Halloween costume for added fun and thrill!
Vermont Pumpkin Chuckin' Festival in Stowe, Vermont
Are you up for some fall festival this season? Every autumn, the Stoweflake Mountain Resort holds the most anticipated Vermont Pumpkin Chuckin' Festival, where visitors get together with their DIY catapults and trebuchets to determine who can throw a pumpkin in the longest distance. The festival also has a chili cook-off, activities for the children, and live music.
NOLA Ghost Riders in New Orleans
NOLA Ghost Riders are the only nighttime cemetery tours in New Orleans. They also have daytime cemetery walking tours and ghost walking tours via French Quarter. If you are interested in discovering the eerie side of New Orleans, book the Brothel & Bordello Tour now.
Erebus Haunted Attraction in Pontiac, Michigan
Come to Erebus and prepare to get spooked by their gigantic four-story haunted attraction that features Hollywood-quality effects and displays.
The Mizpah Hotel in Tonopah, Nevada
Established in 1907, the Mizpah Hotel in Tonopah holds mysterious and haunting stories within its halls; one includes a prostitute named Rose that was killed by a controlling gambler. Other stories include an ancient elevator that closes and opens randomly.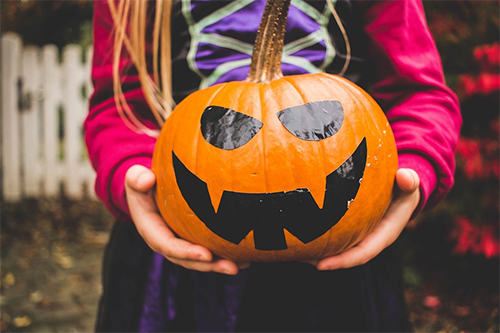 Great Pumpkin LumiNights at Dollywood
Harvest Festival at Dollywood wouldn't be complete without the fantastic Great Pumpkin LumiNights. This theme park Halloween event boasts carved jack o' lanterns that light up the evening in the biggest addition known in the history of the park. It also includes live entertainment, pumpkin-themed foods, and enormous sculptures.
R&A Orchards in Ellijay, Georgia
R&A Orchards is located in the scenic mountain areas of North Georgia, and it cultivates different varieties of apples that are ready to be picked every weekend of September. The picking experience in the apple orchard also comes with a farm tour.
Exploration Acres in Lafayette, Indiana
This iconic 18-acre corn maze known as the Exploration Acres celebrates Purdue University's "150 Years of Giant Leaps" that features pictures of Amelia Earhart and Neil Armstrong. Players can traverse 9 miles of paths in four unique mazes.
Best Destination for Fall Foliage: Door County, Wisconsin
Door County holds the best fall foliage in Wisconsin. Leaves achieve their ideal color between late September and the middle of October. Guests can hike or drive around its tree-lined roads.
Get your bags and costumes ready for the best trick and treat event of the year!
Photo Attribution:
1st and Featured image from https://pixabay.com/photos/autumn-black-dark-decoration-fall-21496/
2nd image from https://pixabay.com/photos/celebration-creepy-eerie-fall-1868676/