10 Most Popular Attractions to Add on Your Travel List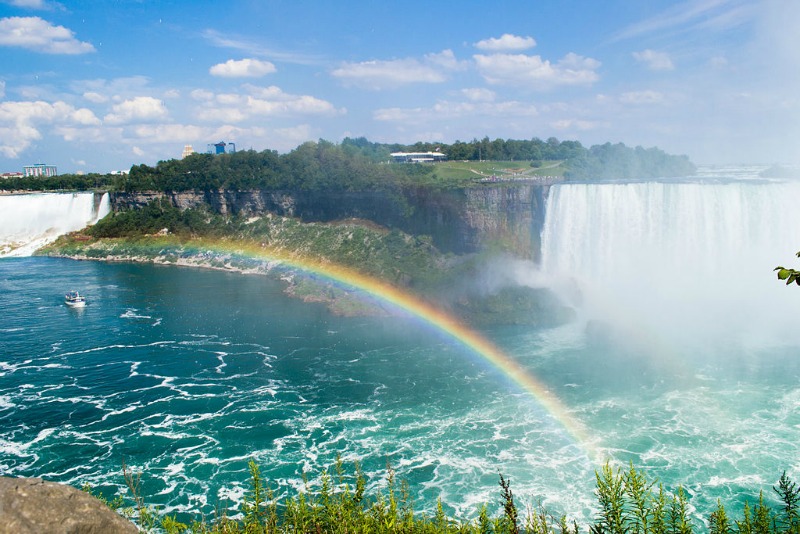 When traveling to different places, you would usually search for the most popular attractions to include in your itinerary. If you're not sure where to go next, but you're building a list of possible places to visit, here are some of the most visited attractions in different locations around the world. If you're a travel enthusiast, you should have them on your list.
Las Vegas Strip
The most extravagant casinos, largest hotels and luxurious resorts can be found at Las Vegas Strip in Nevada, USA. The modern architecture of the buildings is eye catching, especially when the whole place light up during the night. It's home to some of the biggest hotels in the world. If fun and luxury are what you're looking for, you should add this to your bucket list.
Times Square
It's the busiest intersection and the home of the ever famous ball drop of New Year's Eve where several people go to welcome the first day of the year. The neon signs on buildings make this a very colorful and lively street. Businesses in various industries have their offices here, including MTV Networks and Viacom, as well as hotels like New York Marriott Marquis and Crowne Plaza Times Square. Even if you've never been to Times Square before, you'll be familiar with the area because it has been featured in various films such as Transformers: Revenge of the Fallen and Captain America.
Niagara Falls
It is a popular place for honeymooners, thus calling itself the honeymoon capital of the world. However, even if you're not on your honeymoon period, you would still enjoy the breathtaking view that Niagara Falls has to offer. It's made up of three falls that are located on the border of USA and Canada. Part of the Niagara Falls is in Ontario, while the other part is in New York. Ride the Maid of Midst and experience to be closer to the foot of the falls. Aside from sightseeing, there are more things to do like visiting the Marineland Theme Park, Butterfly Conservatory and Clifton Hill Amusement Area.
Disneyland Resort
Located in Anaheim, California, the happiest place on earth has theme parks, hotels, entertainment, dining and shopping areas for the most fun and enjoyable vacation. The two theme parks that can be found here are the Disney California Adventure Park and Disneyland Park. Hotels include Disney's Paradise Pier Hotel, Disney's Grand Californian Hotel & Spa and Disneyland Hotel. Downtown Disney is where you can shop, dine and check out entertainment options.
Forbidden City
No, you're not forbidden to visit this popular attraction in China. This is where the Emperor and his family resided and it's also where ceremonies were held. This UNESCO site is also where you can find the Palace Museum. Artifacts and artworks from the Qing and Ming dynasties can be found here. The ancient structure was preserved taking you back in time.
Universal Studios
You can find this theme park in four locations, including Hollywood, Orlando, Japan and Singapore. There are different themed areas in Universal Studios where the whole family could enjoy. Some of these areas include Hollywood, where you can find the Hollywood Dream ride and the Dreams of Fantasy Parade and the Lagoon where Peter Pan's Neverland is located.
Great Wall of China
This long wall was built to protect the Chinese empire. Today, this historical structure and another UNESCO heritage site attracts millions of tourists from all over the world. The wall has a total measurement of 21,196 km and that's including its branches.
Sydney Opera House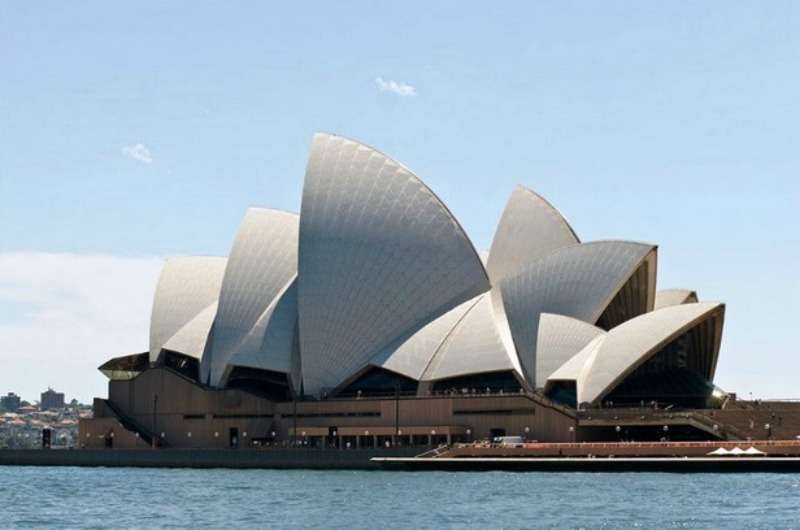 This is an iconic structure in Australia. When you think of the said country, the Sydney Opera House would often come to mind. Its unique design makes it stands out. It houses several performing arts companies including the Sydney Symphony Orchestra and the Sydney Theatre Company. This is also a UNESCO heritage site. Aside from the theaters where performances are being made, there are also retail shops, restaurants, cafes and studios.
Ocean Park
This is an amusement, animal theme, oceanarium and a marine mammal park rolled into one. Located in Hong Kong, it's divided into major areas, namely the Summit and Waterfront. At the Summit, you'll find the Marine World, Thrill Mountain, Adventure Land, Polar Land and Rainforest. The Aqua City, Amazing Asian Animals and Whiskers Harbour can be found in the Waterfront.
Eiffel Tower
Your visit to the City of Light will not be complete without having your photo taken with the Eiffel Tower as your backdrop. It's recognized as the symbol of Paris and it's the tallest structure of the city.
Have you visited any of these attractions yet? If not, make sure to add them on your list of must see places.
Photo Attribution:
1st and featured image by Mariichou (Own work) [CC-BY-SA-3.0 (http://creativecommons.org/licenses/by-sa/3.0)], via Wikimedia Commons
2nd Image by Travellers & Tinkers (Own work) [CC-BY-SA-3.0 (http://creativecommons.org/licenses/by-sa/3.0)], via Wikimedia Commons