The Most Fantastic Art-Centric Travel Destinations around the World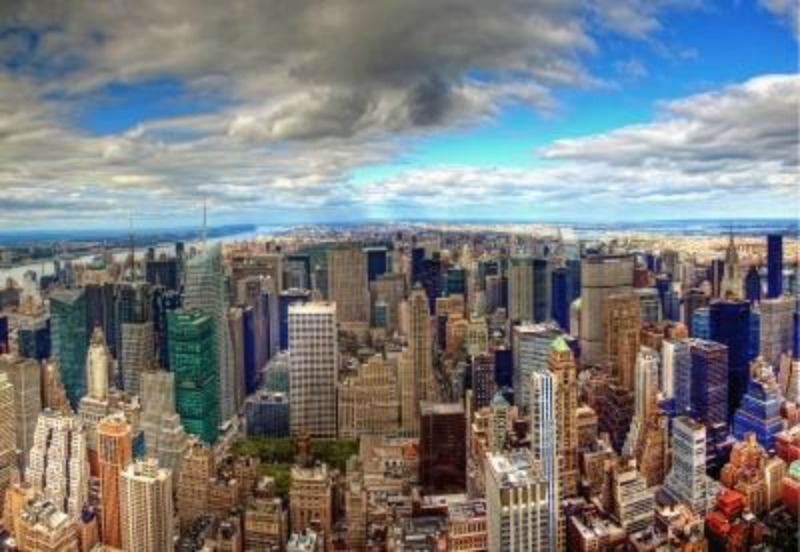 Ever since the first cave painting was formed with the rough hands of the first of our species, Art's been important in human history. Whether it was to tell a story or pass on legend, there have always paintings, songs, and oration to keep us entertained. Art also serves as an indication of how culture grows and often how history alters our perception of what that phrase really means. That's why there are many places around the globe that wish to tell these stories. They often seek to preserve these special pieces and they do very well when doing so. Art lovers around the world, rejoice because here are some of the best artsy destinations you can look up in regards to music, paintings, and everything in between.
New York City
Oh boy, when we talk about New York and art, the only question people ask is what's your flavor? Whether its music fests or galleries, you're guaranteed to find something great and to your tastes. Of course, you'll have to do a little digging for the underground scene, but generally, you can stick to galleries like the MoMa or the many different clubs that play host to indie bands and musical fair. Architects might also want to check out places like the Empire State building and the ever changing Ground Zero Memorial site.
Paris, France
No list of art destinations would be complete without mentioning the ever present Paris, France. Of course, this location's a bit low on the list because who really doesn't know about Louvre or Arc De Triomphe? However, once you're done with the tourist traps, it might be suggestible to visit the  art scenes at cafes and smaller galleries that play host to lesser known artists. The Musee d'Art Moderne stores some of the best pieces from history's greatest modern artists.
Florence, Italy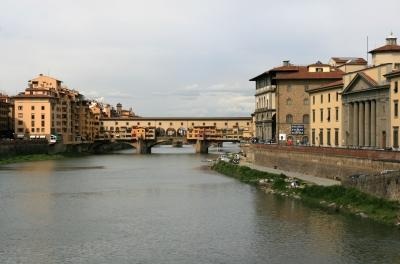 This is another one of those well-known art centric cities that you simply have to see in your lifetime. Florence plated host to some of the greatest names during the Renaissance period.  It would only be normal that many artsy destinations and galleries are dedicated to the likes to Donatello and Da Vinci. Even simply trips across Firenze and other cities would be enough to take your breath away. Oh, and the real Italian cuisine is also another big thing that you should check out.
Amsterdam
Besides being famous for its brownies and countless bike paths, Amsterdam also features some very out of the box art. Everything about the city's galleries is colorful and gorgeous, which implies a heavy psychedelic feel about Amsterdam. Jimi Hendrix plays a big part in attracting music fans from around the world here. The Electric Ladyland museum holds many of his pieces but mostly his music. If you're still into more classical fair, you should check out both the Rembrandt and Van Gogh museums.
Auckland, New Zealand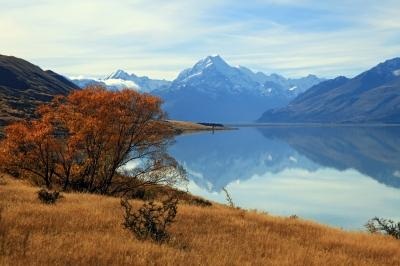 New Zealand has gained and kept its reputation as the home of Hobbits and gorgeous summits, but it also has a ton of art scenes. Auckland isn't exactly off the beaten paths but its countless towns along the coast do hide a hidden gem. If you hit up the coast, you're going to find a lot of craft breweries and many different restaurants. Okay, while this isn't exactly art in the way of writing or painting, food can still be considered artful in its own way.
Santa Fe, New Mexico
Santa Fe is another relative unknown when it comes to grand scale of the art scene. However, if you're into native art, then you're looking at a haven for creativity. One particular name may come to mind when people think of New Mexico. Georgia O'Keeffe was well known for her gorgeous flower paintings, but along the way, you'll be surprised to find many different Native American art scenes.
Wherever you may roam in this world, art plays a big role in the shaping of humanity. Whether it's ingrained culture or the counter-culture movements, finding the spark of creativity is easy. So take a chance and find that special place where the colors and music are just to your liking. It could be right around the corner, or across the globe in some hidden away place.
 Photo Attribution:
Featured and 1st image by Damian Brandon / freedigitalphotos.net
2nd image by James Barker / freedigitalphotos.net
3rd image by Vichaya Kiatying-Angsulee / freedigitalphotos.net