Simple Vacation Getaways Around the World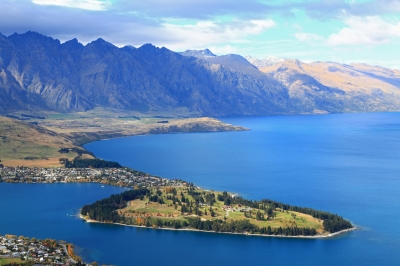 While unique locations have always been a great kind of adventure, sometimes, the simplest places are best. You don't have to learn about different culture or long histories, and the most taxing thing you'll do is to find the perfect spot on the beach or find that perfect coffee shop. All around the world, there are quiet towns and rowdy beaches for you to explore. The best part about them though, is that they are easier to access than other obscure locations. So, if you're ready to plan your trip, why not consider some of these gorgeous and simple vacations getaways around the world.
Christchurch, New Zealand
New Zealand has always been a beautiful place, and it's considered middle earth by the many fans of the Lord of the Rings trilogy. Of course, besides the gorgeous lakes, lush forests, and long mountain ranges, the big NZ does have other things to offer. For example; Christchurch New Zealand is a great place to unwind alone or with friends. Despite the quick pace of technology and the eagerness of cities' to integrate, Christchurch instead makes it about rustic charm. The place seems like its a city, but at its core, it's quite a pretty town, despite some prominent shopping centers in and around it. There are also a number of bars and café that line the streets of the main town. If you're looking to walk the outskirts of the city, then you're in luck. The forests and paths around the city have many ruins you can look around and explore.
Little Corn Island, Nicaragua
For beach goers who enjoy tasting a slower, relaxed life, Little Corn Island offers itself as an excellent home away from home. Couples who enjoy their private will love this getaway immensely as there are only resorts due the size of the Island itself. Friends looking to get reunited in a place where they can have a private party will also find some respite from daily stress. So, what else does the Island have to offer? Well, you can try yoga in the morning as there are numerous resorts that offer the class as the day breaks. You can follow that up with a walk around the full island; it's only a mile long after all. The lobster is extremely cheap here, which covers your lunch plan. Then, why not take a long nap on one of the many swinging hammocks around the beach.
Nashville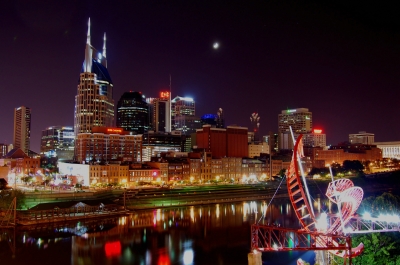 For people who enjoy a bit of relaxation, but still need a bit of food to help them along the way, then Nashville's the place to be. While still riddled with great country and folk music, the city has taken on a new vibe when it comes to food. First off; a lot of music bars were remade into family friendly, home style restaurants. The best thing is the atmosphere in each of these restaurants. The place is laid back, and doesn't demand that you wear the fanciest duds you've got. The casual feel of the town and its musical night life will have you kicking back and relaxing quite quickly.
Rangoon, Burma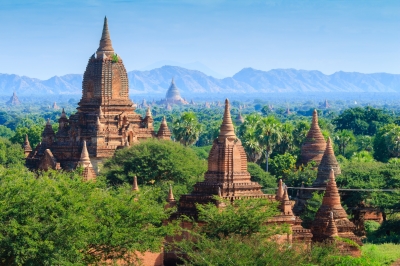 The last place on this list will be less about nature or food, and more about exploring just a little further from the beaten path. Rangoon, and Burma as a whole has grown into a country which celebrates its deep history. For example; travelling to Pagan will allow you to see some of the oldest temples in the world. Pagan is well known for its pagodas and temples because there are dozens littered around the city at any one time. You and your mates can buy a map and hoof it, or take a traditional horse cart that stops through every tourist attraction in the city.
These are just a few of the simple vacation getaways around the world. As of late, most of these locations have been devoid of heavy tourist travel and tend to be quieter than most getaways. However, they're also some of the easiest to access through cheap flights and local buses. So what are you waiting for? Why don't you get out there and start checking out the many simple vacations which are sure to make you happy. There will be more great locations coming soon.
Photo Attribution:
Featured and 1st image by  Vichaya Kiatying-Angsulee / freedigitalphotos.net
2nd image by  Chuck Felix / freedigitalphotos.net
3rd image by  lkunl / freedigitalphotos.net