Malta: Small Island Country with Plenty of Interesting Things to Offer

Malta is an island country located in Southern Europe. It's surrounded by the countries of Italy, Tunisia and Libya and it's blessed with gorgeous beaches, which are part of the Mediterranean Sea. Though small, it's filled with interesting attractions to check out and activities to try. It has a mix of everything that you may want to see in an amazing trip like modern things, historical sites, breathtaking landscapes, crystal clear beaches and relaxing atmosphere in its small villages. Malta has generally warm weather, allowing you to enjoy its beauty all year round, although the best time to travel is during the spring and autumn season. Summer can be really hot, although festivities are usually held during this period. Aside from the exciting attractions and activities that await you, this country is also one of the friendliest around the world, so expect to be greeted by welcoming and warm people. Here are some of the places that you should not miss on your travel to Malta.
Valletta
This is the capital of Malta and it's the perfect place to start your journey to get a feel of its grandeur. The King of Spain awarded the island to the European noblemen and these nights had the city of Valletta as its capital. This happened in 1530 and until now, you could still see its magnificence through its majestic structures. Don't forget to go to Saint John's Co-Cathedral and admire its jaw dropping interior. Various Orders of the Knights hailing from Italy, Spain and France help built this cathedral in the 16th century. Check out artifacts that had been around 5,000 years ago at the Museum of Archaeology. You should also visit the gorgeous Upper Barracca Gardens and the Grand Master's Palace that served as the residence of the knights.
Mdina
Also giving you a glimpse of the country's medieval past is the city of Mdina that stands on top of the hill. Grand palaces, churches and old structures await as you enter the Main Gate of this city that looked like it was taken out from a fairytale book. What's even amazing is that it has lots of pedestrian only streets making it convenient to wander around. Palazzo Santa Sofia, Palazzo Falson and Palazzo Vilhena are some of the famous palaces to check out that have been part of its history. There's also the Cathedral of Saint Paul that attracts tourists with its Baroque architecture, painted ceilings and beautiful details. Mattia Preti's artworks are also displayed in the cathedral.
Gozo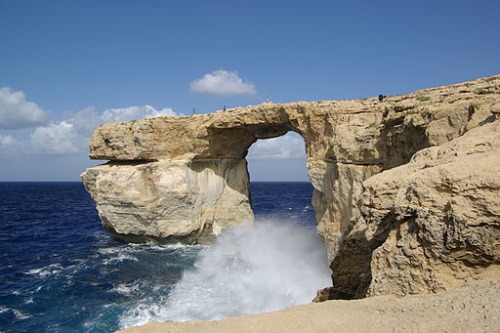 Your trip to Malta wouldn't be complete without a fun time in the ocean. When it comes to beaches, Gozo is one of the top destinations as it takes pride of its pristine, clear blue waters. Aside from this, you would also feel relaxed in the laid back and quiet towns surrounding the beaches and your eyes would enjoy the unbelievable view of the landscape.
Blue Lagoon
Another fantastic stop for water enthusiasts is the Blue Lagoon that can be found in the Island of Camino. Its clear, turquoise water would make you feel like you're swimming in a very wide swimming pool. Aside from swimming, enjoy various water activities including wind surfing, scuba diving and snorkeling. It's usually less crowded after 4:00pm. There's a hotel near the lagoon where you could check in if you wish to extend your stay.
Other must see places on your visit to Malta are Rabat's historical attractions, UNESCO archeological site Hal Saflieni Hypogeum and Tarxien Temples.
Photo Attribution:
Featured and 1st image by Wusel007 (Own work) [GFDL (http://www.gnu.org/copyleft/fdl.html) or CC BY-SA 3.0 (http://creativecommons.org/licenses/by-sa/3.0)], via Wikimedia Commons
2nd image by Berthold Werner (Own work) [GFDL (http://www.gnu.org/copyleft/fdl.html) or CC BY-SA 3.0 (http://creativecommons.org/licenses/by-sa/3.0)], via Wikimedia Commons