Travel Photography 101: Tips to Capture Your Adventures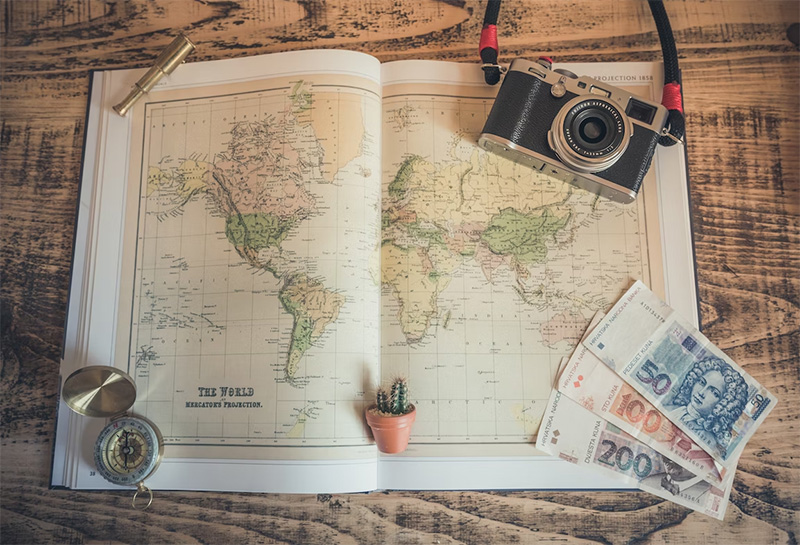 Traveling provides the ideal chance to enhance your photographic abilities and capture the spirit of your trips since it provides many magnificent views and unique moments. These useful suggestions can assist you in taking your trip photography to the next level, whether using a professional camera or just your smartphone.
Conduct In-Depth Research
Spend some time learning about your destination before you start your trip. Find the famous landmarks, undiscovered attractions, and regional traditions you wish to photograph. Make a shot list or mood board to help you with your photography and inspire you. Planning beforehand will give you a clear idea of the photos you want to take and guarantee that no significant moments are missed.
Mastering Composition
The technique of placing components in an image is called composition. Remember the rule of thirds, leading lines, and the use of foreground and background to enhance the depth as you explore new settings. Try out various views and angles to produce one-of-a-kind, eye-catching photos. Remember that a well-composed shot may quickly transport viewers to the location and evoke a strong feeling of place.
Capturing Authentic Moments
In addition to capturing stunning vistas, travel photography also aims to capture a location's inhabitants, culture, and vibe. Engage the community, immerse yourself in the culture, and look for unscripted moments that capture the true character of your area. You may shoot real emotions and communicate fascinating tales by being attentive, patient, and courteous.
Playing with Light
One of the most important elements of photography is lighting. Make use of the golden hours, the gentle, warm light present at dawn and sunset, to give your photos a beautiful feel. To produce silhouettes or catch the minute details of a subject, experiment with backlighting. Pay close attention to the lighting, whether soft, diffused, strong, or contrasty. Then, to capture the scene as you imagine it, remember to change your camera's settings appropriately.
Editing and Post-Processing
Post-processing is the last phase in trip photography. While getting a fantastic photograph straight out of the camera is crucial, editing may improve your photos and help them reach their full potential. Use photo editing software or applications to change the exposure, contrast, colors, and sharpness of your photos. However, balancing improving your images while preserving their originality is crucial. Avert over-processing or drastically changing the scene. Remember that editing is a creative tool to refine your vision rather than a technique to fix photographs that were badly exposed or arranged.
A lovely method to save memories and share experiences with others is via travel photography. You may improve your travel photography abilities and produce magnificent photographs that genuinely capture the essence of your trips by doing thorough preparation and research, learning composition methods, catching genuine moments, experimenting with light, and using intelligent post-processing. So grab your camera, enjoy the thrill of discovery, and let your imagination run wild as you set off on your next trip for travel photography.
Photo Attribution:
1st and featured image by https://unsplash.com/photos/duQ1ulzTJbM
2nd image by https://unsplash.com/photos/dK1gbLQOLSw