You Need to Try 6 of the Best and Most Terrifying Bungee Jumping Sites in the World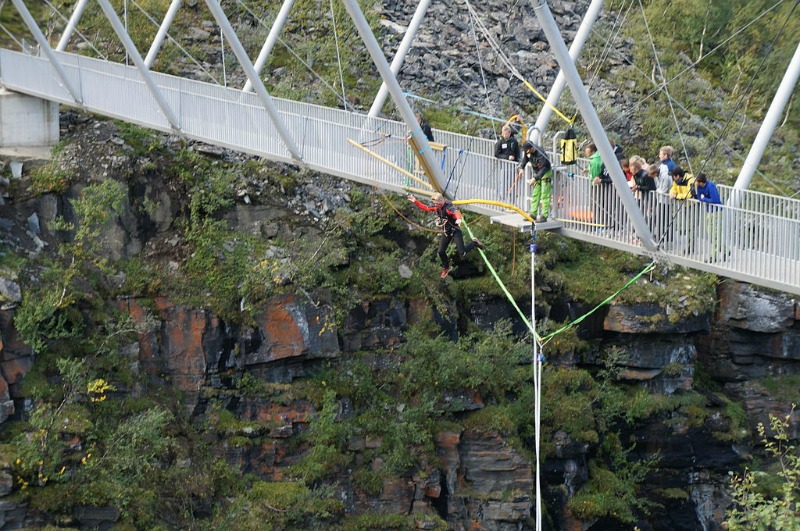 You might be a huge fan of the outdoors and you love trekking, kayaking or camping. It is time to take things up a notch. This is by giving bungee jumping a shot. It is literally a leap of faith. You have to go up at a certain altitude then suddenly dropped down up until just a few meters above the ground. It takes courage and determination to successfully complete the challenge. This is a stunt that is definitely not for the faint of heart. If you are willing to take on the challenge, then go ahead and try some of the best, yet terrifying bungee jumping sites from around the world.
Royal Gorge Bridge, Colorado, United States
At 321 meters high above the ground, this is perhaps one of the highest bungee jumping sites ever. The bridge itself has held a record for 75 years for being the highest suspension bridge in the world. Later on, bungee jumping equipment was installed on the bridge and since then, tourists from around the world gave it a try. Aside from bungee jumping, there are a lot of other outdoor activities you can try while you are in the area. Competitive and fun activities are available for kids and kids at heart.
Verzasca Dam, Ticino, Switzerland
Most of the bungee jumping sites are open during the day. This is mainly because of the risk involved. Take this place differently. Even at night, it is opened. The site is located at an altitude of 220 meters. The dam is filled with flood lights. Hence, it is safe as a bungee jumping site even at night. The dam has also appeared briefly in the James Bond film, Goldeneye. Those who are not just afraid of heights, but also of the dark, will most likely not survive this challenge.
Altopiano di Asiago, Vicenza, Italy
Bungee jumping alone is scary. What if you can do it with someone else? This is something that this site in Italy offers. It provides an opportunity for tandem bungee. It is perfect for couples or those who are on a honeymoon. If you have a boyfriend who seems tough and has promised the moon and the sun just to marry you, then this is the time for him to prove he will do anything just to win your heart.
The Last Resort, Bhote Kosi River, Nepal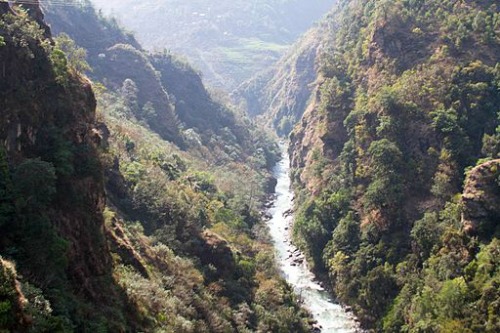 At 160 meters in altitude, this is not necessarily the highest bungee jumping site in the world. It is one of the most spectacular though. The view that you will have a glimpse of as you go down is definitely one of the best in any other bungee jumping sites ever. The Bhote Kosi River is just amazing and you will see it at its full glory the moment you jump.
Ponte Colossus (Veglio-Pistolesa Bridge), Biella, Italy
This place might also be a bit lower compared with the others, but it prides itself as one of the most popular bungee jumping sites. There are over 2,000 people jumping each year. They have even traveled long distances just to defy gravity even just for a few seconds.
Victoria Falls Bridge (Zambia and Zimbabwe Border)
Of all the bungee jumping sites, this is perhaps the most terrifying. To begin with, you are traveling in an area which belongs to neither any country. It is also extremely remote, so you have to go through a lot before you get there. The site is really scary considering that you are jumping towards crocodiles circling the river. You won't know if you are to be terrified of height or the fact that if something wrong happens, you will become a crocodile's meal.
Whatever your feelings are for now, it is still best to give any of these sites a try.
Photo Attribution:
Featured and 1st image by Lyngenfjord Bungee (Own work) [CC BY-SA 4.0 (http://creativecommons.org/licenses/by-sa/4.0)], via Wikimedia Commons
2nd image by No Lands Too Foreign (Flickr: Bungee Jump) [CC BY 2.0 (http://creativecommons.org/licenses/by/2.0)], via Wikimedia Commons