Here are 6 of the Best Travel Gadgets that You Shouldn't Miss this 2014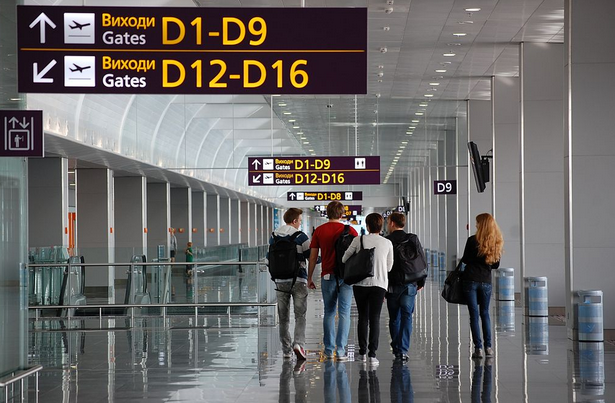 Before planning for your next trip check, out these new travel gadgets that you shouldn't miss this 2014. From cameras for capturing the memories, to luggage and backpack for storing your things, these items can be your best travel buddies. These modern gadgets can make your travel not just fun, but convenient too.
1. ThermalStrike Heated Luggage
One of the things that you may not notice when traveling is that bugs may stick or enter your luggage. You don't realize that you're bringing them with you when you get home. These bugs are not good for your health. The ThermalStrike Heated Luggage uses an advanced technology that kills bugs using heat. It can reach up to 140F, keeping it bug free.
Aside from this, it's also spacious, so you can conveniently store several things that you need to bring. Its wheels can turn 360 degrees, making it easier to move around. Moreover, it's light, but very durable. There are currently two sizes available, and they are 2,400 cubic inches and 3,900 cubic inches of space.
2. Olloclip 4-in-1 Lens
You don't need to have a fancy camera to take amazing photos during your travel. You can use your iPhone camera to get some snaps. But if you want to make your photos even better, you must get the Olloclip 4-in-1 Lens.
This product comes with four different lenses that you can conveniently clip to your iPhone. These lenses include wide-angle, fish eye, 10x macro and 15x macro lens. Get a 180 degree view of your subject with fish eye or double the area that you capture with the wide-angle lens. Capture tiny details with the 10x or 15x macro lens.
3. iPhone and iPad Case from NueVue
You may be wondering why an iPhone or iPad case made it on the list. First of all, many people carry iPhones or iPads not only when they travel, but everyday. Second, this is unlike your ordinary case. Aside from protecting your iOS device from scratch, it can kill germs!
Its anti-microbial protection can remove the bacteria on your screen. You don't have to worry about swiping your fingers on a screen filled with germs if you're using this NueVue case. Moreover, it's fashionable; so you're not just protected, but you stay in style as well.
4. The TREWGrip Keyboard
Typing with a keyboard is still more convenient than typing on a touch screen. To make it easier for you to chat or text with your friends and share them your wonderful trip, you may want to consider getting a TREWGrip Keyboard. It has a grip on both sides so you can hold it conveniently with your hands. The keys are on the left and right side, which may require a little familiarization, but you'll get used to it in a short period. And when you do, you'll find this product super handy.
5. The Socialmatic Camera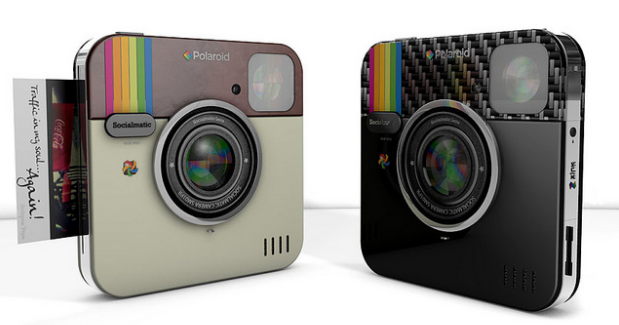 You may use your camera phone for capturing photos while you travel and share them with your friends online. But in case you wish to have a hard copy of those photos, you need to use a printer or have them printed by a company offering printing services. But wouldn't it be nice if you'll have a camera to capture photos that also comes with features for sharing images online and printing them instantly?
Wait no longer as this is what the Socialmatic Camera is all about. Use it to snap images during your trip. Print instantly without using any other gadget and keep the 2×3 inch printed photos with you. It comes with Wi-Fi feature so you can also upload and share your photos on popular apps on the web including Facebook and Twitter.
6. Mophie Space Pack
Since many iPhone owners use their smartphone as their main camera, instead of purchasing a separate one, gadgets designed to enhance its features are continuously being released. Aside from capturing images, of course, it's vital for communication.
One of the most common problems that users experience when using the iPhone while on a trip is the battery of the device going empty. Mophie Space Pack doubles the life of your iPhone battery. Yes, there are other gadgets that do the same. However, what makes it different is that it also gives you additional 32GB storage so you can save more files.
Make sure to check out these gadgets to have a more fun and convenient trip. These are must haves for every type of traveler.
Photo Attribution:
Featured and 1st image by Vladimir Yaitskiy (Flickr: People travelling) [CC-BY-SA-2.0 (http://creativecommons.org/licenses/by-sa/2.0)], via Wikimedia Commons
2nd image by https://www.flickr.com/photos/[email protected]/ / / CC BY 2.0