Include Koh Tao in Your Itinerary the Next Time You Visit Thailand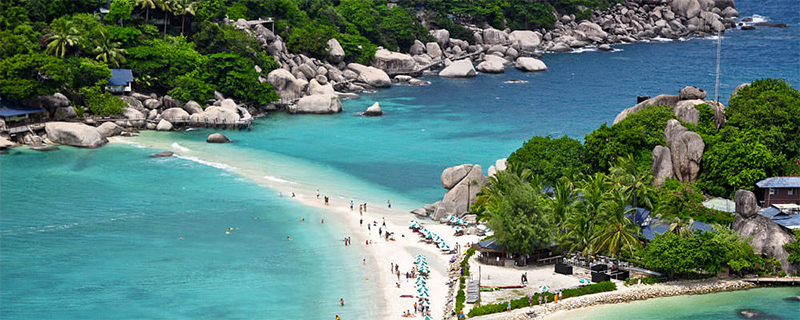 There are a lot of reasons for visiting Thailand. In fact, in Bangkok alone, a week or so won't be enough. This is why you have to go back if you can to find out what else the country has to offer. If you do, make sure you include Koh Tao in your list.
Thailand has a lot of nice islands and Koh Tao is definitely the one of the best. It is just a small island with a tropical and laid back feel. Compared with the other touristy islands of Thailand, Koh Tao was able to perverse its village vibes. This is no longer present in other islands due to the number of tourists and other sites that were made to develop the place.
Endless activities
While you are there, you can take a motorbike and explore the area. You might also want to go on hiking. Of course, you won't be able to resist the blue waters of its beaches that have quite a long stretch. If you are heading there with your loved one, you might as well watch the sun set from the shore or sit on one of the bars with benches facing the direction of the sun.
Should you be more daring, you might also try diving and snorkeling as there are over 50 diving schools available in the island. They provide basic training and guides to ensure that the guests are safe.
You will also enjoy its dishes. Not only are there restaurants offering authentic Thai dishes, you will also experience some of the best international restaurants. There is even a secluded beach that you can visit by boating from the main island with a small restaurant that can offer almost anything that you want. You may also request for a sunset beach.
Be relaxed
It is also possible that you feel more relaxed using their massage treatments and yoga lessons. You can also visit some sites where you can just meditate with the guidance of a meditation expert. There are places with private pools where you can just go sunbathing on the pool while reading a book. A villa dinner is also possible where the food is served directly to your villa.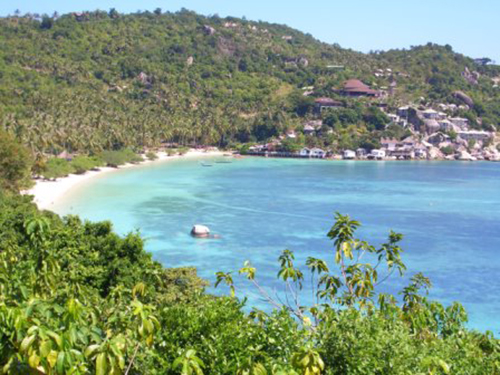 A stable weather
The best part is that you can visit the island almost any time of the year. Though it is quite rainy during November and December, the rest will most likely be dry. Even during rainy months, there are days when the temperature is high. Therefore, it is not only during the summer when you can enjoy what Koh Tao has to offer.
Most of all, just like any other place in Thailand, you will get the best Thai services from people who are already used to foreign visitors. You will have the time of your life should you visit Koh Tao on your next trip. If your goal is to feel relaxed, this is the best way to do it. You will never regret the experience.
Photo Attribution:
Featured and 1st image by  Mridnour at English Wikipedia (Transferred from en.wikipedia to Commons.) [Public domain], via Wikimedia Commons
2nd image from  http://www.kosamui.com/koh-tao.htm