Siem Reap: Experience Cambodian Culture without Being Stripped Off the Modern Amenities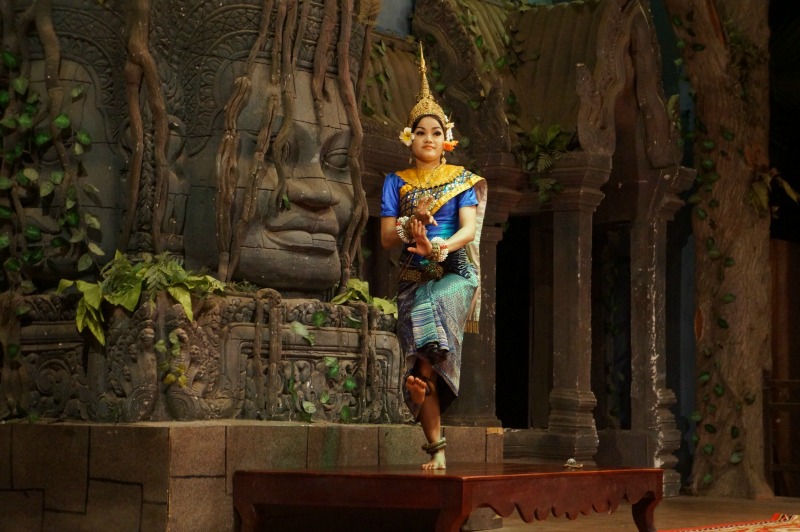 Siem Reap is the capital city of the province of the same name, which is located in the northwestern part of the country of Cambodia. It's the popular gateway to the Angkor region, where you can find the UNESCO World Heritage site Angkor Archaeological Park. Since the famous site does not offer accommodation, tourists who visit there usually eat and stay in nearby towns, Siem Reap being the most popular.
Even if you're not planning to visit the park, the city is still a good place to take your vacation as it lets you experience the culture of Cambodia, while still being able to enjoy the amenities of modern living. If visiting Siem Reap, here are the things that you shouldn't miss for the most memorable stay.
Visit the Angkor Archaeological Park and Other Temples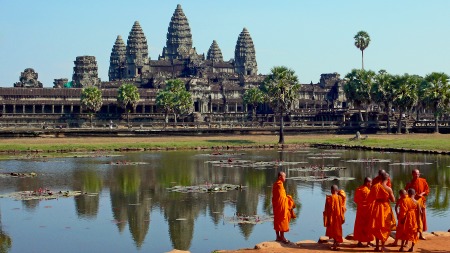 Many tourists go to Siem Reap as this is the passageway for seeing the famous Angkor Archaeological Park. Even if you were not planning to visit the park and is solely there for a Siem Reap vacation, why not check the park out since you're near the site anyway. It's not only an important site in the country of Cambodia, but in the entire South East Asia. The three biggest temples in the park are Angkor Wat, Ta Prohm and Angkor Thom. There are also several other temples to visit around Siem Reap. Wat Preah Prom Rath and Wat Preah Enkosei are some of the ones that you could check out.
Go Around the City on a Tuk-Tuk
It's the most popular transportation in Cambodia and it's also a convenient and cheap way to go around the city or for temple hopping. A ride can cost you around $2, although you can bargain to lower it to a dollar if you're good at it. If you're a little adventurous, you may also try riding a motodop or a motorbike taxi. You need to ride at the back of the motorbike, but make sure to request for a helmet for your safety. Bikes are also available for hire around the city. There are bikes being rented by NGOs, which proceeds are used for various projects for helping the poor. Try to find these so not only you'll be able to see the city at your own phase, but you're also able to contribute at a good cause.
Try Local Foods in Siem Reap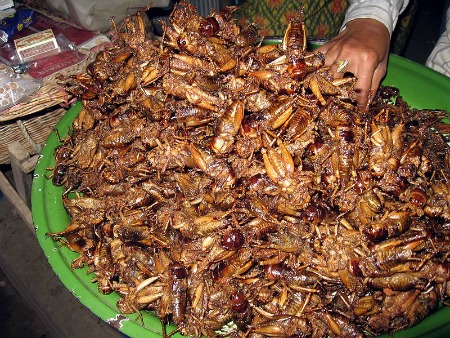 Cambodian foods would not disappoint you. You'll find budget eateries to high end restaurants around the city of Siem Reap. However, if you want to experience the local living, eat where and what the ordinary people usually eat. There are several food stalls around the city, especially Phsar Leu and Phsar Chas. Dishes are very affordable and one often costs around $1.25. Some of the most popular dishes to try are fried noodles, fried and fresh spring rolls, kuy teav or pork noodle broth, bai sach chrouk or pork barbecue on top of rice and babor or congee. If you're a little adventurous, you may also try some unique delicacies, including balut, crunchy crickets and fried spiders.
Enroll in a Cooking Class
There's a big chance that you'll fall in love with Cambodian cuisine. You may enroll in a cooking class during your stay to learn how to prepare authentic Cambodian dishes that you can do yourself when you get back home. The chef teaching the class will guide you to the market so you would be familiar with the many ingredients used in cooking Cambodian foods.
Get a Massage
After touring the city the whole day, it's time for a relaxing massage. Spas and massage salons are everywhere. If you haven't tried fish foot massage before, this is the best time to give it a go. The tiny fishes will remove the dead skin from your feet and it can cost for only a dollar for a 15 minute massage.
 Siem Reap is a laid back city where you can experience new culture without missing the comfort that the modern world can bring. Have you been to Siem Reap before? If not, do you consider visiting the city? We would love to hear from you.
Photo Attribution:
Featured and 1st image by PIERRE ANDRE LECLERCQ (Own work) [GFDL (http://www.gnu.org/copyleft/fdl.html) or CC BY-SA 4.0-3.0-2.5-2.0-1.0 (http://creativecommons.org/licenses/by-sa/4.0-3.0-2.5-2.0-1.0)], via Wikimedia Commons
2nd image by sam garza (originally posted to Flickr as Angkor Wat) [CC BY 2.0 (http://creativecommons.org/licenses/by/2.0)], via Wikimedia Commons
3rd image by Thomas Schoch [CC BY-SA 2.5 (http://creativecommons.org/licenses/by-sa/2.5)], via Wikimedia Commons