The 10 Coldest Ice Hotels in the World (Part 2)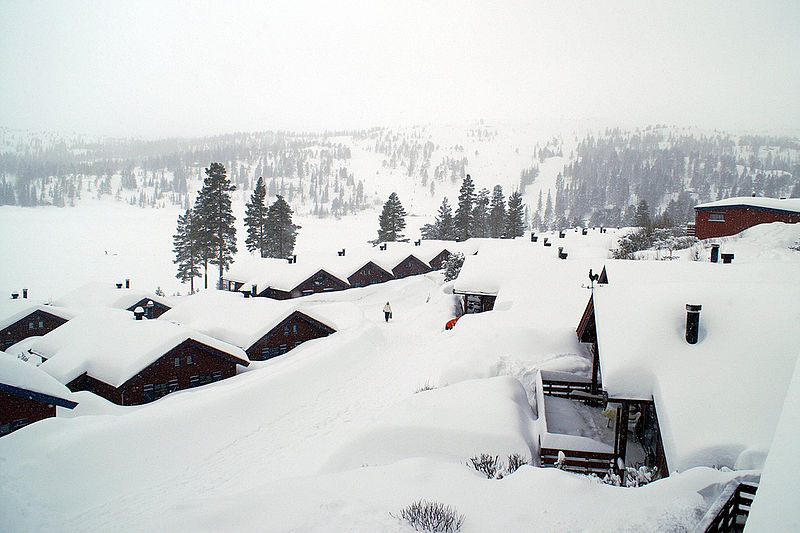 This is the second part of "The 10 Coldest Ice Hotels in the World" which describes the amazing hotel accommodations and amenities found in the next six ice hotels you can visit with your special someone or with a group of adventure seekers like yourself.
7. Kirkenes Snowhotel, Norway
As soon as you step out of the airplane, your personal husky taxi (dog sledding ride) awaits to bring you to the Kirkenes Snowhotel. A couple can only fit one sled. More passengers will need more sleds. Your luggage will be brought by a minivan.
In this hotel, traditional "gamme" or fishing huts are transformed into wooden cabins, airconditioned with heated flooring, separate toilet and bath accessories, and bed and lounging chairs covered with sheepskin. Each cabin has only a kettle. Meals are served at the restaurant in another building. A special ice bar was built by Chinese sculptures who used about 15 tons of ice blocks, and each year is different from the last one. Try a cold Vodka in cold ice glasses.
Winter adventure trips mean king crab fishing early morning and eating them for lunch; taking husky trips to watch the northern lights dance on a star studded sky; or ride with the experts for an exhilarating snowmobile ride. Snowmobiles are regularly used by Norwegians for transportation, recreation, and sport events.
8. Sorrisniva Igloo Hotel, Alta, Norway
The largest hotel in Norway is situated only 25min away from the airport. It houses an ice chapel and a restaurant. Possible activities include going along with a Sami family for some nature trip and ice fishing; riverboat and snowmobile tours; as well as dog sledding and watching the famous northern lights. The Sami tribe or known as Laplanders inhabit the Arctic area of Sapmi, now collectively known as countries of Norway, Sweden, Finland, & the Kola Peninsula of Russia.
9. Eskimska Vas, Slovenia
This is an authentic Eskimo village you can reach by cable car or a hike on snowshoes. Ice block beds are warmed with thick blankets, and traditional Slovenian meals are all served at the restaurant. Hard drinks are available at the igloo bar.
Winter games are enjoyed with snowbikes (which have skis instead of wheels), tubes, and snow sledding.
10. Iglu-Dorf Gstaad – Oberland, Switzerland
For business or pleasure trips, a family or group of visitors can choose igloo accommodations from a multi-bedroom standard igloo to a romantic type igloo, or a very warm igloo.
Guests are treated to special food treats, or you can choose appetizer packages at individual rates. You can also take up snowshoeing lessons here. Each year, 10,000 guests are estimated to stay at this hotel.
11. Schneedorf Igloo, Austria
Each of its standard igloos can only accommodate four (4) people at a time. Rooms have two double beds and travelers who stay overnight are brought a welcome drink of tea or wine. A breakfast buffet and dinner await you at the restaurant area. Ice sculptures decorate the hotel and interested travelers can join a construction workshop to learn more about these ice masterpieces.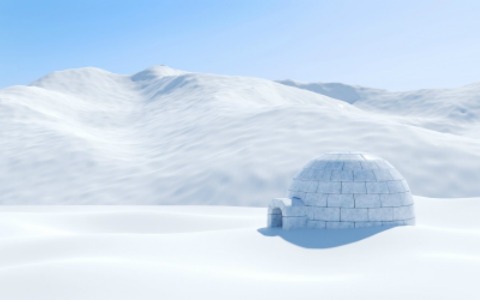 12. Le Village Igloo, Avoriaz, France
The hotel's carved ice walls and ice sculptures that decorate the rooms are a welcoming feast to tourists. The hotel offers two cozy rooms with warm sleeping bags to fit eight guests per night per room. To while your time, you can learn snowshoeing with easy, moderate, and difficult courses with a guide. Experience the tasty traditional cheese fondue available at the ice restaurant.
Whatever romantic and/or adventure trip you want to experience in any of these fantastic ice hotels will actually make you come back to these places. Just make sure you have all the warm clothing you need to have an exhilarating, mind-boggling experience to share with family and friends back home.
Photo Attribution:
Featured and 1st image by *saipal (originally posted to Flickr as Snow,) [CC BY 2.0 (http://creativecommons.org/licenses/by/2.0)], via Wikimedia Commons
2nd image courtesy of Geerati / freedigitalphotos.net