Top Budget Travel Destinations for 2016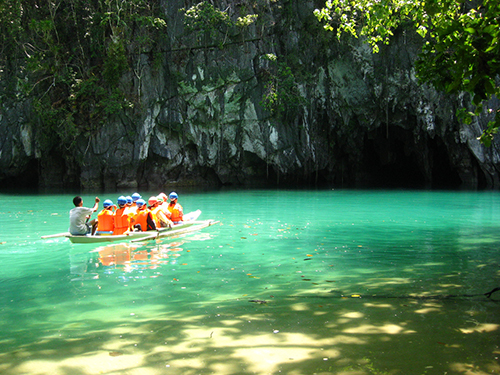 There are several budget travel destinations that you should consider if you're looking forward to travel this 2016, but you're penny pinching. You can still continue exploring gorgeous cities and enjoying fantastic experience in a new place without spending a fortune. Here are some destinations to add on your list for traveling on a budget.
Malaysia
This Southeast Asian country has a mix of modern places and developing areas. Like most Asian countries, you'll find several food stalls where you can grab a good eat for only a couple of dollars. Accommodation is also affordable and you can choose from the several hostels and hotels around the country. Aside from the inexpensive stay, there are many wonderful places to check out including the Mulu Caves located in Malaysian Borneo. The underground caves have one of the biggest chambers that you can find around the world. There's also the Petronas Towers that used to be the tallest buildings until 2004. Other popular attractions to check out are Mount Kinabalu, Pulau Tioman and Cameron Highlands.
Philippines
Like Malaysia, Philippines is also located in Southeast Asia and stay here is also affordable. It's a foodie's paradise as Filipinos love foods and there are different delicacies that you can find in each region including the famous "lechon" or roasted suckling pig in Cebu. While there are plenty of restaurants where you can eat, there are also several eateries where you can grab a complete meal that would satisfy your tummy and taste buds without putting a hole in your pocket. The country is also famous for its gorgeous beaches. If you're a beach buddy, you'll love it here. Some of the most beautiful are Puerto Princesa, Puerto Galera, Donsol and Boracay. Other popular tourist attractions are Chocolate Hills and Banaue Rice Terraces.
New Mexico
Cheap eats and exciting outdoor adventures await you in New Mexico. It's also a popular UFO site, especially the cities of Albuquerque and Sta. Fe. One of its top attractions is the White Sands National Monument. This unique landscape is a must visit if you travel here. There's an admission fee of $3, but it's free for visitors who are 16-years old and below. If underground cave exploration is your thing, Carlsbad Caverns National Park wouldn't disappoint as it has around 120 known caves. Other places to see are Chaco Culture National Historical Park, Valle Vidal and Wheeler Peak Wilderness.
Western Australia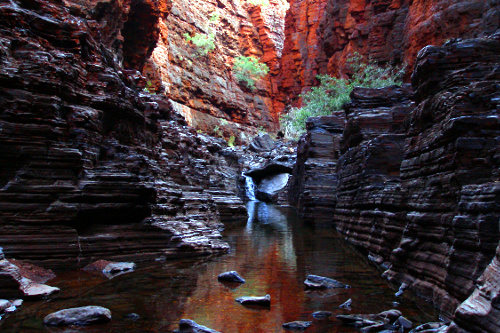 Excellent landscapes and the great outback is what Western Australia is all about. Get a bird's eye view of the forest by walking the Valley of the Giants Treetop Walk. This is not for the faint of the heart though as you need to climb 40 meters to reach the 600 meters long bridge. Feel close to nature and be amazed with the breathtaking view of rugged mountains, gorge pools and flora and fauna, by exploring Karijini National Park. Head to Nambung National Park and check out the yellow desert sands and pinnacles that would make you feel that you're somewhere outside the earth.
Do you know of other budget travel destinations that you wish to share? Type your comments below.
Photo Attribution:
Featured and 1st image by RioHondo at English Wikipedia [GFDL (http://www.gnu.org/copyleft/fdl.html) or CC BY-SA 3.0 (http://creativecommons.org/licenses/by-sa/3.0)], via Wikimedia Commons
2nd image by Brian W. Schaller (Own work) [FAL], via Wikimedia Commons