Travel to Toronto, The New York City of Canada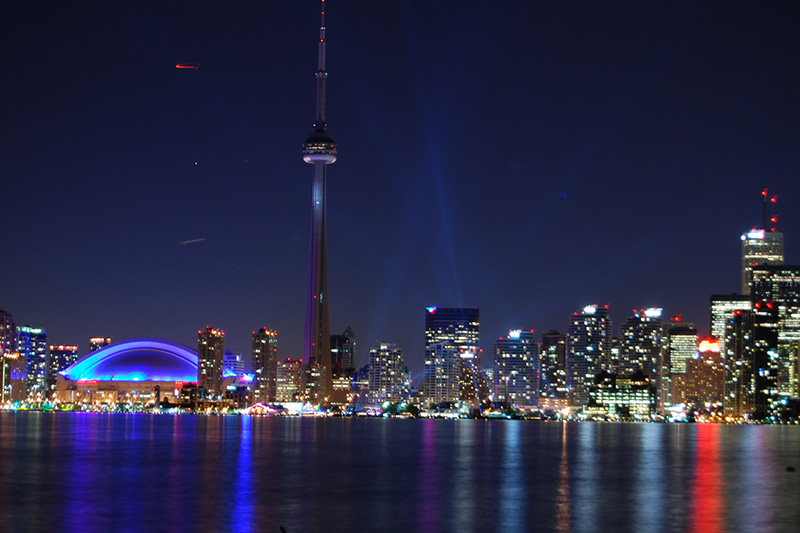 Toronto is called the New York City of Canada because it has the same feel and culture. The city is home to over 2 million people who came from different cultures. It's the second most multicultural city in North America next to Miami. This is based on the number of people who were born in the city that came from different races. However, it beats Miami when it comes to the number of various races that can be found living here. The climate is generally cold throughout the year, and is warmest during summer. This is the reason why this is also the time when most tourists flock. However, Toronto is a huge city, so there would be a place and something to do for everyone. Here are some of the things that you should not miss out when you travel to the city.
Check Out the CN Tower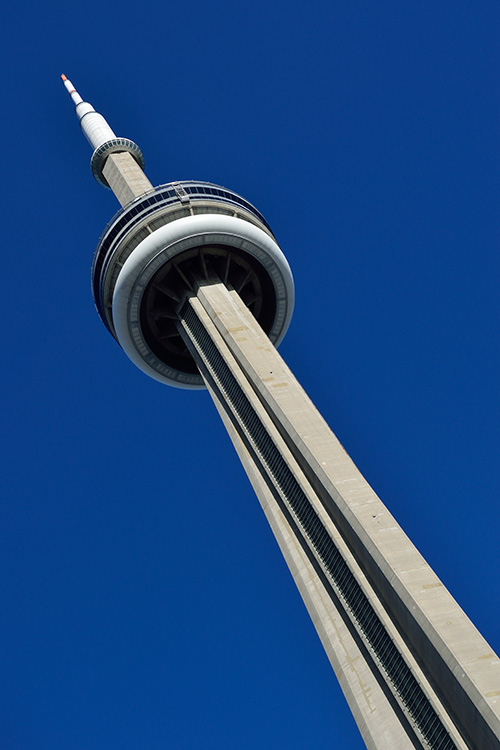 It used to be the tallest tower in the world until the Canton Tower and Burj Khalifa were built. However, it still remains the third tallest tower in the world at 1,815.4 feet. Don't worry as there are elevators that would take you to the top. They are made of glass so you would see the amazing view while going up. The observation is also made of glass, including the floor, making the experience even more exciting. If you get hungry after enjoying the fantastic view of Toronto, there's no need to go elsewhere as you can eat at the popular revolving restaurant called the 360 Restaurant.
Have Fun at Canada's Wonderland
It's the largest theme park not only in Toronto but in the whole country of Canada. This 330 acre theme park was opened in 1981. Like the popular Disneyland Theme Parks, it also has different themed areas, including the International Street, International Festival, Action Zone, Medieval Faire, White Water Canyon, Kidzville and Planet Snoopy. Whether you're visiting alone or you're having a vacation with the whole family or with friends, you will surely have a wonderful moment here. It's open every day from the month of May to September, then during weekends for the other months.
Experience Other Culture
It wouldn't be known as a multicultural city if you wouldn't be able to find various cultures here, including Italian, Chinese, Korean and Indian. The Little Italy that's located along College Street has several Italian restaurants and shops that would make you feel like you're actually in Italy. Other places that would let you travel to another country without leaving Toronto are Chinatown in Downtown Toronto, Little India in Gerrard Street and Koreatown along Bloor Street.
Walk Around the City
There's so much to see around the city. You will enjoy the surroundings simply by walking around. There are also several big parks in Toronto that are all pleasing to the eyes. Some of them are Trinity Bellwoods Park, Riverdale Park, Queen's Park, Little Norway Park, Allan Gardens, Moss Park, and Grange Park.
Shop Until You Drop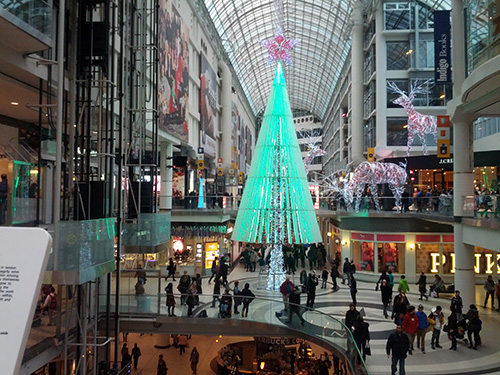 If you love shopping, this would be a great place for you as everywhere you turn, there would be a shop, store or boutique, inviting you to buy something. From popular brands to souvenirs, you'll find everything here. If you're budget conscious, you should head out to Queen St. to Bloor St, where low cost items can be found, including souvenirs. If you want to go shopping in a mall, Toronto Eaton Centre is a huge one. Yorkville is where you should head if you're after designer items. If you're interested in Asian products, Pacific Mall is the place to go to.
Toronto is also a fantastic place for you to try various cuisines from different parts of the world as it's a melting pot of several cultures. Is there are a particular thing that you would like to try in Toronto? We would love to hear from you.
Photo Attribution:
Featured and 1st image by John Vetterli (originally posted to Flickr as Pulsefront) [CC BY-SA 2.0 (http://creativecommons.org/licenses/by-sa/2.0)], via Wikimedia Commons
2nd image by Raysonho @ Open Grid Scheduler / Grid Engine (Own work) [CC0], via Wikimedia Commons
3rd image by 분당선M (Own work) [CC BY-SA 3.0 (http://creativecommons.org/licenses/by-sa/3.0)], via Wikimedia Commons