Ultimate Guide to the Pedestrian City of Venice
Venice is one of the most visited cities in Italy. It's located in the northeastern part of the country, situated in the Venetian Lagoon. It's famous for its romantic atmosphere, canals, magnificent architecture and various festivals. If you're planning to visit this wonderful city, you came to the right place as this is your ultimate guide for your travel to Venice. Everything you need to know to make the most out of your holiday can be found here.
Places to See and Things to Do
Since it's surrounded by water, Venice boasts the freshest and most delicious seafood. In fact, many restaurants are proud to say that they don't use a fridge for their seafood products because they are freshly caught and cooked each day. Treat yourself with the best seafood recipes in one of its restaurants. It wouldn't be difficult to find one around the city.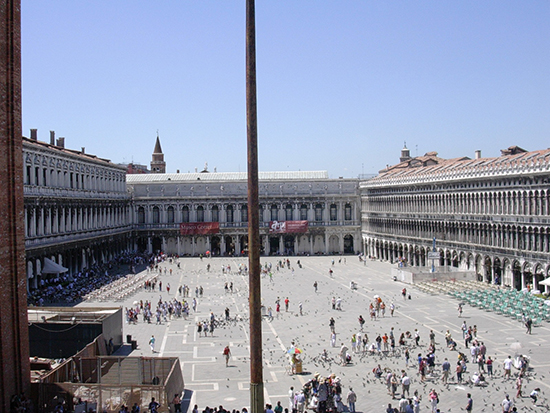 You don't have to spend a fortune to enjoy your vacation in Venice. This is because the place itself is full of magnificent sceneries that would make your eyes pop. You can get a lot of beautiful photos to serve as remembrance, as well as something that you could share to your friends and family. Piazza San Marco is one of the best places for this as there are several top attractions that you can find around the square. There's the Torre dell'Orologio, Doge's Palace, and Basilica di San Marco.
Another popular attraction in Venice, as well as other places in Italy, is the romantic gondola trip in the canals. Art is another thing that the city is famous for. Check the works of their best artists at Ca' Rezzonico and Pietà. To get the best view of the entire city, climb on top of the Campanile, which is its tallest building. In case the weather is hot, cool down with a delicious gelato or ice cream. You can find the best gelato at Boutique del Gelato and Alaska Gelateria-Sorbetteria.
Gettin In and Around Venice
There are various airports nearby where you can land including Marco Polo Airport, Treviso Airport and San Nicolo Airport. From there, there are buses, taxis and train that you can ride, although you would still ride a waterbus or watertaxi to get to your hotel.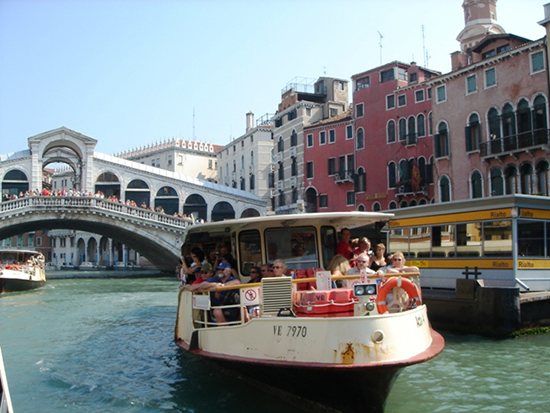 There are no cars, taxis, trains and buses around the city of Venice. This is in fact the only pedestrian city around the world. You don't have to worry about heavy vehicle traffic or pollution as you can explore the city by walking. Of course, there are waterbus, watertaxi, boat and gondola that you can ride if you want to explore through waters.
Best Time to Travel
High season in Venice is during summer, which is from the month of June to August. Temperature can be really hot and it's often crowded so expect to have long lines in the museums and other attractions. Rates are also higher at this time. So if you want to avoid a huge crowd and high rates, you may want to avoid going during this season.
The best time to visit the city is during the fall season, which is from the month of September to November. The weather is a bit cold, but not freezing cold so you would still be able to explore the city. Just wear a jacket and you're good to go. Rates are more affordable during this time and the city wouldn't be too crowded as it is on summer.
December to February is the winter season, which can be really cold. However, the end of this season is fun as it's celebrated with Carnevale. The months of March to May can still be cold, but this is the time when it snow starts to melt and it gets warmer. There are also not much people, except for Easter, so it would also be nice to travel during this time.
Photo Attribution:
Featured and 1st image by Didier Descouens (Own work) [CC BY-SA 4.0 (http://creativecommons.org/licenses/by-sa/4.0)], via Wikimedia Commons
2nd image by Janmad (Own work) [CC BY-SA 2.5 (http://creativecommons.org/licenses/by-sa/2.5)], via Wikimedia Commons
3rd image by User: (WT-shared) Shoestring at wts wikivoyage (Own work) [Public domain], via Wikimedia Commons