Crucial Guide If You Decide to Travel to Australia on Christmas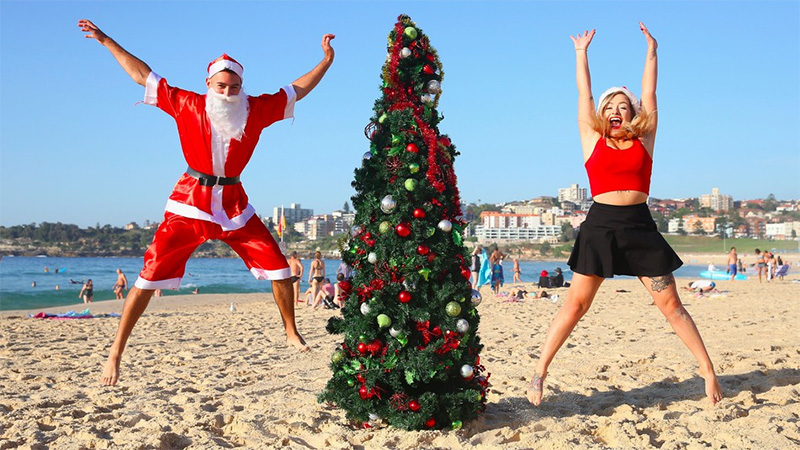 Australia is one of the best travel destinations any time of the year. If you decide to go there from late November until Christmas, it is a perfect idea. There are a lot of things you can do in this country and everyone is in a festive mood. Therefore, if you are thinking about where to go for the holidays, consider Australia. Here are some essential guides as you embark on this trip.
Make your schedule flexible
If you know people in Australia, they will most probably invite you to a party. Most locals consider Christmas season as the silly season because it is the time when they are in a mood to party. You need to have a flexible schedule since you might get invited to attend a party any time during your stay. Dont follow a rigid schedule since it you might not follow it anyway.
Book everything in advance
Australia is pretty crowded during Christmas. Children are also off from school. Some kids save up during the entire year so they can visit some touristy areas when they are no longer studying. These are the same places that you might probably visit. Therefore, you need to make reservations before everyone else does, or else you will miss the chance to visit some lovely locations.
Bring a high-quality camera
If you love Australia during the day, wait until it gets dark during Christmas. All places seem to light up. You need a good camera to capture the magic. You can go home and be proud of all the images you took since you have seen the best Christmas decorations Australia has to offer. Christmas lights are pretty insane in most houses and in malls. You need to go out at night to see them.
Join Christmas Eve celebrations
You can visit local churches to see how they celebrate Christmas Eve. You dont need to believe in that particular religion, but you can be one with the people who celebrate. You are not from Australia, but you will feel like you are a part of their community.
Watch cricket live
Christmas season is also cricket season. If you want to see Australians play the game live, you can check the schedule online and buy a ticket. Check the Boxing Day tickets since it is the biggest cricket event of the year. If you decide to extend your trip even after New Year, there are more cricket matches for you to watch.
It is summer in Australia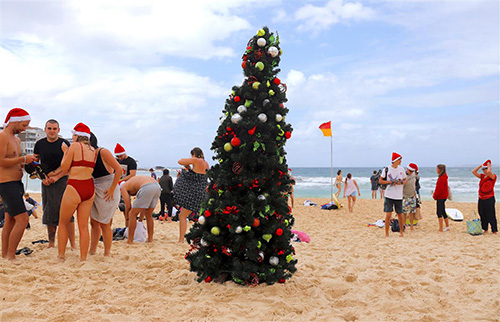 It might be White Christmas in many parts of the world, but it is summer in Australia. It is also one of the reasons why people decide to head to the land down under during Christmas. They want to take some time away from the freezing weather. Prepare your summer outfits since the temperature back home might be totally different as you arrive in Australia.
You will surely enjoy your trip to this beautiful country during Christmas. Take your whole family and have fun!
Photo Attribution:
Featured and 1st image from https://mashable.com/2016/12/25/christmas-traveller-australia-beach/
2nd image from https://www.odt.co.nz/news/australia/christmas-beach-australia