The Fore Front Battlefields: From Before and Now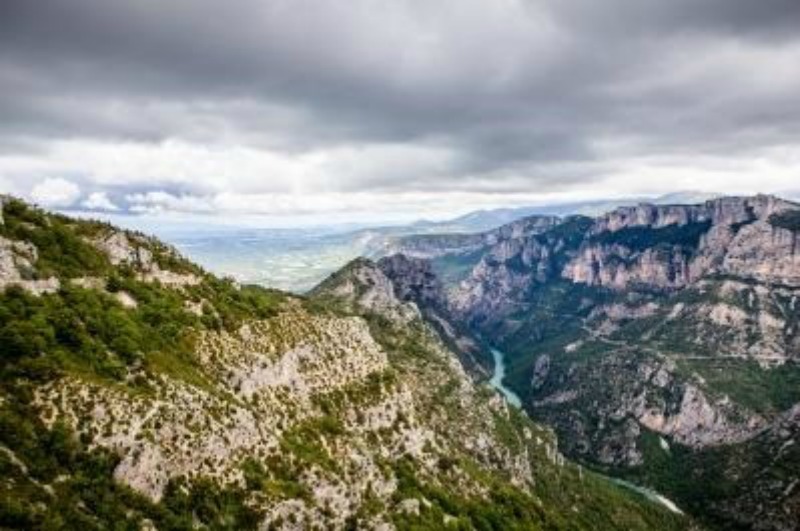 Remembrance Day has come and gone, but the memories of those who've served still remain. They may have lost their lives in the line of service, but there are things one cannot forget because they have been burned into the landscape. These places of great memory have changed over time, but you may be surprised at how they changed. There are many places history buffs can visit around the world. These, however are some of the more accessible former battlefields that you can plan a trip to when you get the time to do so.
Bruges, Belgium
Belgium is a largely Flemish country is also a major player within the European Union, but before that, it played host to various warring countries. During World War I, the British Army fought and lost a major battle here, and was subsequently captured by German Forces. Today, Bruges plays a huge role in shaping and deciding how the EU should act and make decisions. It's also a very tourist friendly, if not expensive, tourist destination.
Verdun, France
Verdun has had a long and storied history, much like France itself. While battles were only fought here during WWI, Verdun's landscape was forever changed. The first thing you'll see is the damage caused by the bombs and mines that left their deep indents long ago. Today, green grass has returned and trees have started sprouting all over Verdun, but the ground remains largely uneven and broken up. Another thing to note about Verdun is that it was featured as a turning point battlefield in the movie "Edge of Tomorrow".
Normandy, France
D-Day marked one of the largest open offensives against the Central Powers and was also considered a huge boost in the Allied Powers' defense. It was on Normandy beaches where many American soldiers lost their lives while trying to get a foothold in Europe. Today, the effects of Operation Overlord are almost long gone. Old bunkers have disappeared, sandbags long gone, and old trenches have been long filled out by the earth. There are a few of the concrete structures still standing today, and you can take a walking tour with the help of a guide.
Somme, France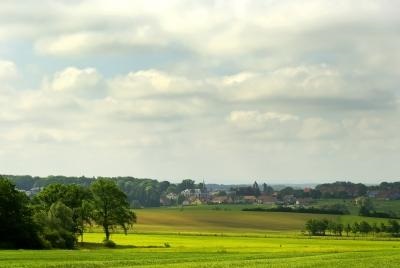 If you looked at Somme today, you wouldn't be able to tell that this was one of the most French landscapes during WWI. Many accounts mentioned how there was literally scorched earth everywhere. Bombs were dropped relentlessly and in the event that it was necessary, mustard gas was supposed to be released in order to suppress enemy forces. Somme is now a gorgeous green place, and it also holds a memorial to the wars fought on its ground in the form of an old castle. Of course, there are a few contours to the land that indicate where the bombs went off long ago on this former battlefield.
The Saint Georges de Basly, Normandy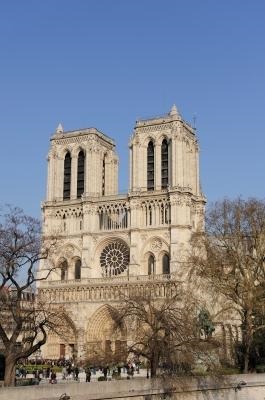 This church has changed the most over the decades. There was once a fresh graveyard built to hold those who have been lost there, but was replaced with a simple stone memorial. As a mark of how important this field was, Canadian Veterans often come here to pay respects to their fallen brothers. Today, the church looks better and gardens have grown around the memorial.
Tete Des Faux, France
There is something hauntingly beautiful about Tete Des Faux. While the town itself is gorgeous and has many sites itself, the forest holds something a little sadder. There is a graveyard there that has been overgrown through years of disrepair. While everything is green, once you find the tombstones, you'll realize how strange walking through the forest is. There are numerous German graves that line the old forgotten paths, and if you travel far enough, you might find the main plots which have remained relatively untouched by the elements and by people.
If you have deep ties with the military or have family who have served in the wars before, these are some of the former battlefields that might help you understand where they went. At the same time, the towns around these places can also bring some special charm into your lives. Just make sure to find a guide before you head out to each one as learning the history of these places is also important.
Photo Attribution:
Featured and 1st image by marcolm freedigitalphotos.net
2nd image by dan freedigitalphotos.net
3rd image by Worakit Sirijinda freedigitalphotos.net