5 of the Best Natural Hot Springs You Need to Dip Your Body In Soon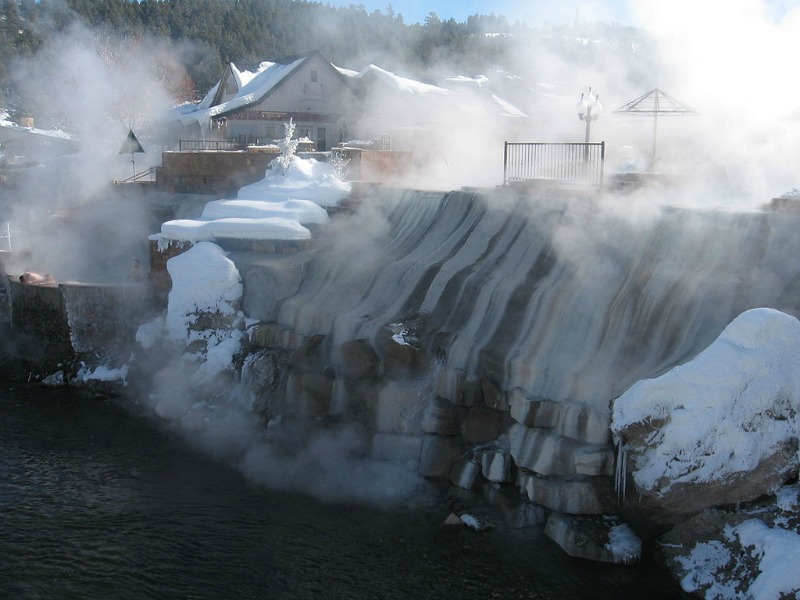 You might have been to a lot of beaches in the past. It is time to shake things up and visit natural hot springs instead. The experience is definitely beyond compare. It is like feeling the heat of the earth on your body. Take note though that not all hot springs are for bathing. There are others that are extremely hot and you can't survive a second in the waters. You can even cook using the heat produced in those springs. Plan your trip to these natural wonders soon.
Banff Upper Hot Springs, Alberta, Canada
Back then, these springs were considered sacred places. It has a very long history that traces back to 1882 when construction workers tried dipping on the waters and told everyone about their experience. The Hot springs bathhouse is now considered a protected Heritage Building. It is located at a height of 5,200 feet above sea level and is rich with key minerals such as sodium, magnesium and calcium sulfate. They all have skin healing properties. Reaching this place takes about 40 minutes from the nearest town center by bus and there's an entrance fee of $7.30.
Ma'In Hot Springs, Jordan
This is not your usual spring as it has biblical roots. It is said that King Herod would usually travel to these springs for medical treatment. Since that story became popular, more royalties and even commoners have decided to travel the place and have a dip. It is also breathtaking considering the waterfalls on the backdrop. The reason why it was considered as a healing spring before is because of its rich mineral content that aid in solving skin issues and helps regular blood flow.
Budapest, Hungary
Aside from being able to dip your body into the spring, you can also drink the water. The bathhouse was therapeutic according to the Celtic settlers who have first come into the place. The Romans were the first ones to build the official baths and renamed the place Aquincum. Later on, the Hungarians and Turks rule the place. The thermal springs remain and until now, people come there to have a nice dip. Today, there are over 50 public baths and pools in Hungary, which is one of the reasons why people visit this country.
The Cascate del Mulino, Italy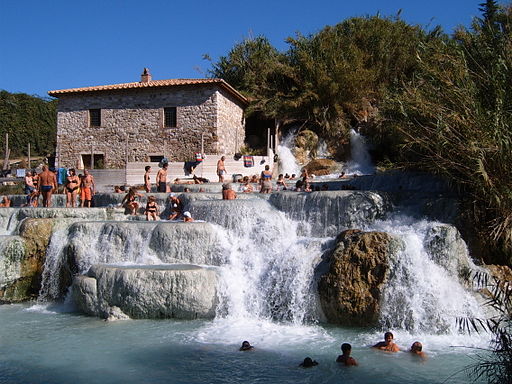 This breathtaking spring gets it water sources from waterfalls. The temperature is at around 37 °C. The springs also contain sulfur and other minerals. There is also a spa complex nearby which is called the Terme di Saturnia. It is more secluded and exclusive, but is an amazing place to try and relax.
The Blood Pond Hot Spring, Japan
This is perhaps the most unique of all the springs on the list. This is not naturally hot, but it is also red in color. It is rich in iron content which turns its color into red.  This is also not a unique phenomenon. There are in fact 8 other springs in Japan with red water. This blood pond spring is considered to be the most beautiful of them all.
For a unique experience, you better try these springs now.
Photo Attribution:
Featured and 1st image by colorado trips (Flickr: Natural Hot Springs) [CC BY 2.0 (http://creativecommons.org/licenses/by/2.0)], via Wikimedia Commons
2nd image by Markus Bernet (Own work) [CC BY-SA 2.5 (http://creativecommons.org/licenses/by-sa/2.5)], via Wikimedia Commons