Making the Most Out of Your Vacation in Paris of the East, Budapest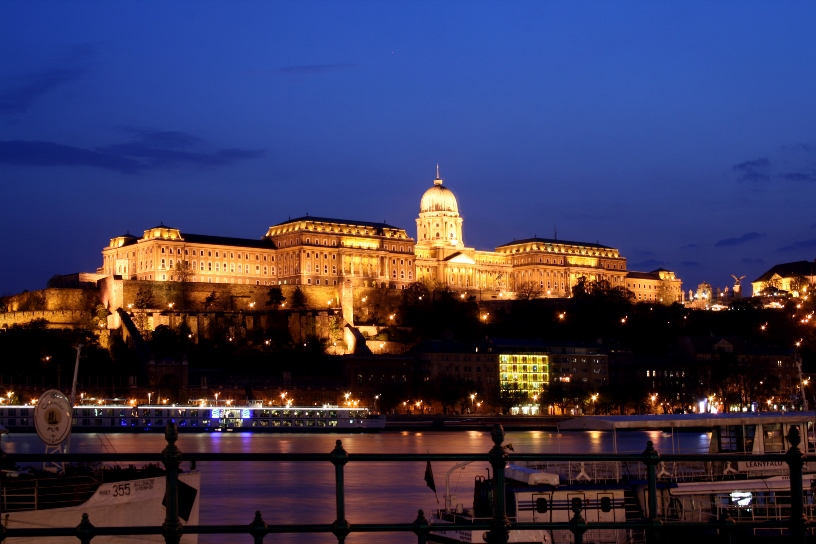 Budapest is called Paris of the East because of its historical architecture, delicious local cuisines, and an air of romance. If you're looking for a wonderful vacation that would let you experience things that you may enjoy in Paris, but without the hefty price tag, you should go here for your next holiday. Before we give you the list of must try activities and must see places in Budapest, let's get to know about the city a little better.
It's the capital city of Hungary and known as one of the most gorgeous cities in Europe. The city is also one of the most visited not just in the continent, but in the whole world. According to market intelligence firm, Euromonitor, it's the 6th most visited city in Europe and 25th worldwide. Three separate cities were united to form Budapest and they are Buda, Pest and Obuda. It boasts of several Word Heritage Sites that you shouldn't miss checking out on your stay, as well as the following must tries.
Try Local Foods at the Central Market Hall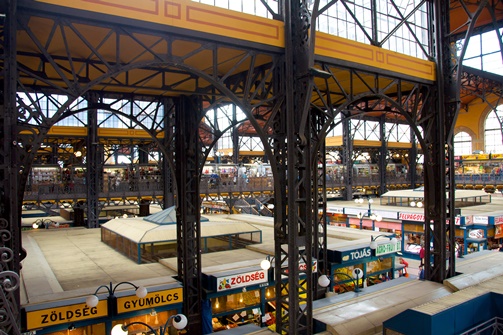 It's the biggest indoor market in Budapest and it has so much to offer. It has everything that you would need from fresh produce to souvenir items. There are also several stalls that sell their local specialties. Your Budapest adventure wouldn't be complete without sampling these. Aside from a wide selection of products, the architecture of the market itself is another reason why tourists flock here. Its roof structure is still the same like when it was originally built and it's also covered with Zsolnay tiles.
Fine Dine in Three Michelin Star Restaurants
After sampling local foods from the market, you may also want to experience fine dining in Hungary. There are three restaurants that received three Michelin Stars in Budapest including Costes Restaurant, which offers a blend of Hungarian and modern international dishes. Another one is Onyx, which serves traditional Hungarian foods with a contemporary twist. Borkonyha has the most affordable price among the three, but this doesn't mean that the food is not as tasty. It also serves Hungarian cuisines with a modern touch, as well as a wide selection of wine.
Enjoy the Beautiful View of Budapest in a Cruise
There are several public cruises to choose from that would let you experience a fantastic time, while being amazed at the beautiful view of the cities of Buda and Pest, as well as the Danube River. Some of these options are a two hour cruise that could include a walk in the island of Margaret and an hour of cruise covering all the popular attractions along the river's bank. If you want a more romantic cruise, especially if you're traveling with your partner, you can hop in to one of the night cruises that often include nice music and dinner buffet.
Visit the Ruin Pubs
Ruin pubs are hot spots where you can mingle with locals while enjoying wonderful music, great drinks and fantastic foods. These are old buildings or homes that were turned into pubs, opening late night, giving everyone the chance to catch up and party after a day of work.
Window Shop in Király Utca
It's also known as Budapest's design street because of the various fashion items that you can find here. There are galleries, boutiques and shops, which is a heaven's delight for shoppers as you can find all trendy items from clothing to art.
Dip in the Relaxing Thermal Baths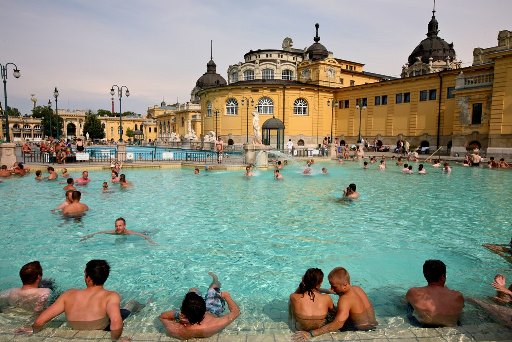 There are many titles attached to Budapest and one of them is the City of Baths; and there's a reason for that. The city is rich in thermal springs that run through the many bathhouses in the area. There are also outdoor pools and spas that share the same relaxing water from the springs. There are coed thermal baths and there are also those that are exclusive for men or women only.
Your vacation in Budapest would be fabulous by going to these places and trying these things. What's one thing that you would want to do most if you visit the city? Share us your thoughts!
Photo Attribution:
Featured and 1st image by Karelj (Own work) [Public domain], via Wikimedia Commons
2nd image by BriYYZ from Toronto, Canada (Budapest Central Market Hall  Uploaded by russavia) [CC BY-SA 2.0 (http://creativecommons.org/licenses/by-sa/2.0)], via Wikimedia Commons
3rd image by Alex Proimos from Sydney, Australia (Széchenyi Thermal Baths  Uploaded by russavia) [CC BY 2.0 (http://creativecommons.org/licenses/by/2.0)], via Wikimedia Commons