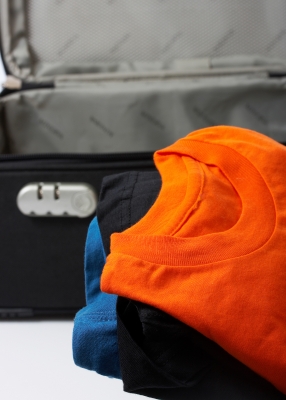 Whether you are taking a day trip or going on a month-long vacation, packing will always come out to be the most challenging part of the trip. You need to make sure that you bring all the necessary things when you travel. Apart from this, you would need to take the destination into consideration, as this will play a big factor into the things you bring. In order to start off your vacation free of stress, here are tips on how to pack like a pro:
Check your travel documents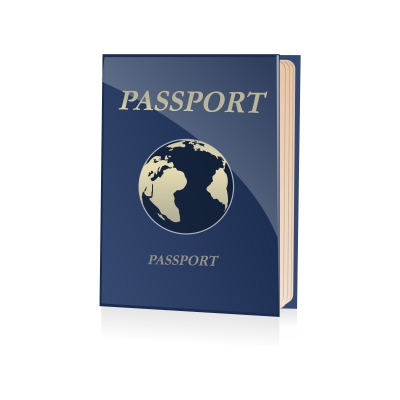 The most important thing when travelling is checking your travel documents. Without the proper travel documents, you will not even be able to leave the country. A week before your travel date, make sure to check your travel documents. Check the expiry date of your passport as most countries have a six month validity rule. Should your passport be expiring in 5 months time, you might disallowed to fly. So it is best to check the rules of the country you are visiting. If the country you are visting requires a visa for entry, make sure that you have this on hand. Check your travel itineraries and re-confirm both hotel and airline bookings. It is also good to have extra copies of your travel documents. So make two or more copies.
Do not bring too many clothes or shoes
Make sure that you and your family members (if you are travelling with family) have several changes of clothes. But do not need to bring too many articles of clothing as this will take up space and add to your baggage weight. By bringing too many clothes, you might end up not having enough room for things you might want to buy. If you are just heading off for a few days, a pair of jeans or shorts will suffice. You can reuse this again and just change your top. Make sure to pack in resealable bags or a laundry bag for dirty clothes. If you are going off for a long trip, it is good to bring clothes that are made of light fabric. So in case you run out of clothes, you can do a quick wash and it will dry quickly. For your footwear, two pairs of footwear would suffice. Pack a pair of slippers or sandals and a pair of comfortable walking shoes. You could use either flats, sneakers or loafers. If heading to a fancy dining place or attending a function is part of your itinerary, then you may add a pair of heels. Just remember to keep the clothes and shoes at a minimum. That way you will have ample space for the new things you buy.
Make sure to have complete toiletries on hand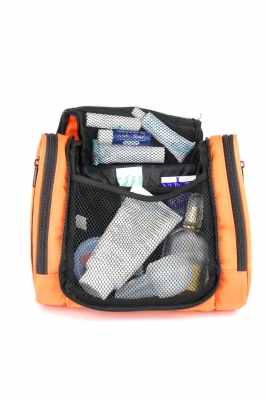 One of the most important things to pack would be your toiletries. Bring your toothbrush and toothpaste, along with facial wash and other things you need for your nightly ritual. For toiletries, skincare and even makeup that are in big containers, transfer them into small containers. Just bring enough to last you throughout the whole trip. That way your toiletries and skin care would not take up too much space. Be sure to place these toiletries into your check in baggage as airport security is particular with items placed in hand carry baggage.
Make sure to bring an emergency kit
You have to always expect the unknown when travelling. This is why an emergency kit is important. Make sure to pack band-aids, gauze, a small bottle of alcohol, mosquito repellant, vitamins and medicine. Do not forget to pack your usual vitamins as you do not want to get sick while travelling. As for medications, bring any prescription medicine needed, such as medicine for hypertension, cholesterol and the likes. It is also good to pack over-the-counter medications such as medicines for colds, fever, coughs, diarrhea and motion sickness. That way if you get ill along the way, you will have ready medication on hand.
Remember to prepare all your electronics
Before leaving the house, make sure that all your electronics (eg. Phones, tablets, laptops, cameras) are all fully charged. Make sure to bring along universal adaptors as the electrical outlets per country differs. Also make sure to pack your electronic devices properly. That way you will not lose anything along the way.
Always remember to space all your packing tasks before a trip. Avoid rushing everything the night before as this adds to your stress. By planning everything properly, you will definitely be on your way to an enjoyable vacation.
Photo Attribution:
Featured and 1st image by Stuart Miles / FreeDigitalPhotos.net 
2nd image by Digitalart / FreeDigitalPhotos.net 
3rd image by Artur84 / FreeDigitalPhotos.net