Rio de Janeiro: Beautiful Beaches, Breathtaking Views and Carnival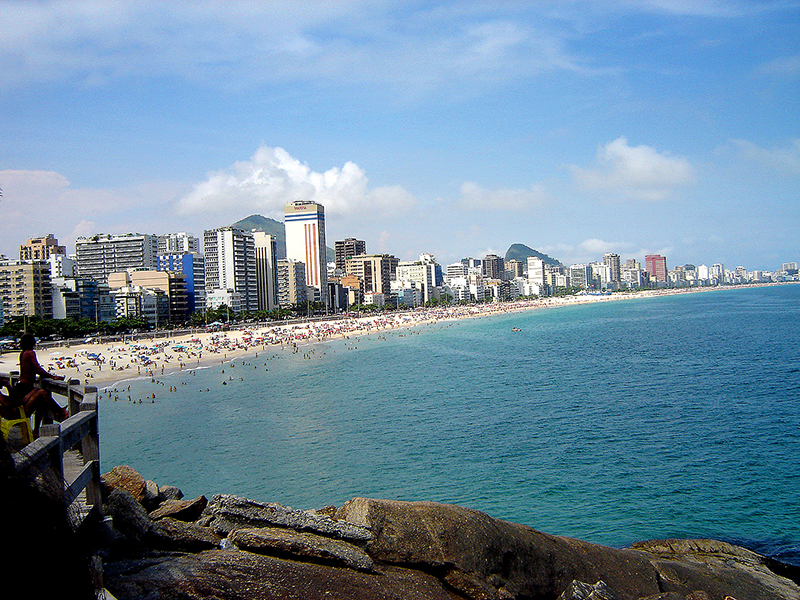 Rio de Janeiro or also known as simply Rio is the second largest city in Brazil. This UNESCO World Heritage Site is popular for its gorgeous coastline, breathtaking view and lively Carnival. Its natural beauty is even enhanced with open spaces and urban parks that can be found around the region. There's no wonder that this is one of the top tourist destinations not just in the country, but around the world. If you're planning to visit this attractive city, don't forget to put these on your list of itinerary.
Get to the Rock Peak of Sugar Loaf
Rio de Janeiro is blessed with natural beauty including lush mountains and blue waters. One of the best ways to experience this is by going on top of the rock peak of Sugar Loaf, which is one of the city's popular landmark. It's 394 meters above the sea so you would have a fantastic view of the surroundings. You can get there by riding a cable car from General Tibúrcio to Morro da Urca. From there, you'll need to ride another cable car to get to the peak. You wouldn't regret trying this because what you'll see is beyond words.
See the Cristo Redentor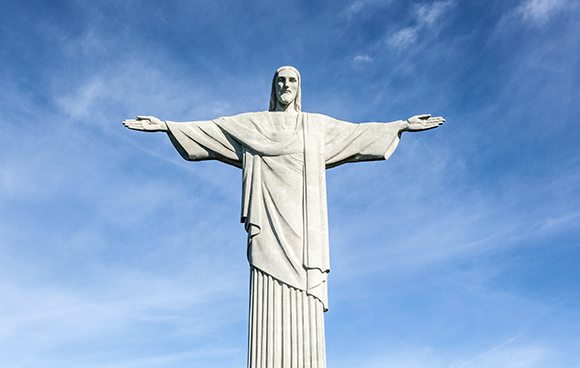 Also known as Christ the Redeemer, it's another famous icon of Rio. This giant statue is located at the summit of Corcovado. Brazilian Catholics contributed in order to have this built. Building of the said statue was from 1922 to 1931. Its base, which is eight-meter-high, has a chapel inside. Baptism and weddings usually takes place here. Your trip wouldn't be complete without taking a photo with this popular city symbol. Everyone would know you're in Brazil when you post your photos with the statue as your background.
Enjoy the Lively Carnival
This pre-Lenten festivity is popular in Rio and it attracts several tourists both locals and those coming from other countries. During the winter season, a few weeks after New Year, the colorful and fun celebration begins. Street parades with colorful floats and costumes can be seen as the people dance in fun music. There's also the Sambódromo, in which thousands of spectators watch as samba dancers compete for the event.
Beat the Heat at Copacabana
If you visit during the summer season, there's no problem beating the heat since Rio has several gorgeous beaches that await you and one of them is the famous Copacabana. Its sandy beaches stretch four kilometers and in front are towering buildings and hotels where you can get your accommodation. Have fun under the sun or enjoy various water sports at the beach. What's even better is that there different places that you can visit around the beach so this is not the only attraction that you can expect. Restaurants, cafes and charming old buildings can be found near the streets. There's also the Copacabana Palace that is considered as national monument. It reflects the elegance and wealth of the city during the time when it was still the country's capital. You may also check out the historic Copacabana Fort and Museu Histórico do Exército.
Have Fun in Ipanema and Leblon
Like Copacabana, Ipanema and Leblon are also popular for their beaches. These beaches are separated by Jardim de Alá Canal. Have fun swimming in the clear waters and beautiful sand. In front of the beaches are several hotels where you can stay on your trip. It also doesn't fall short of café and restaurants so you can grab something to eat anytime you feel hungry. Aside from the beaches, these places are also popular for their interesting cultural life with theaters, cinemas and art galleries. There's also an antique market in Leblon every Sunday and Feira de Artesanato de Ipanema that features local foods, music, art and craft.
Photo Attribution
Featured and 1st image by By Jeff Belmonte from Cuiabá, Brazil (Mirante do Leblon) [CC BY 2.0 (http://creativecommons.org/licenses/by/2.0)], via Wikimedia Commons
2nd image by By Arturdiasr (Own work) [CC BY-SA 4.0 (http://creativecommons.org/licenses/by-sa/4.0)], via Wikimedia Commo