Useful Information When Reading Travel Reviews and Recommendations

Reading reviews is an excellent way to help you make a decision. When you want to book a hotel, you can read reviews to find out what other people recommend. The same thing is true if you are searching for a place to dine. These people have visited the place where you are heading to, and following their advice could be a good thing.
However, you still need to be cautious in reading these reviews. These are some tips to guide you as you start going through the reviews.
Not all of them are factual
Some sites do not have means of validating the information posted by a guest. This person could be telling the truth, or it could be someone who has not even been to that place. You need to expand the number of reviews that you are reading to determine which information is more factual. If there is one that seems to be out of the left field, it could be incorrect.
Companies focus on reputation management
You also need to understand that some companies want to promote their brand over the others. Apart from lifting themselves, they might also include pulling others down in their strategies. Some of them have excellent skills in reputation management while others dont. It is possible for you to read information that is not correct about an accommodation option because it was written by their competitor.
Dont trust ratings alone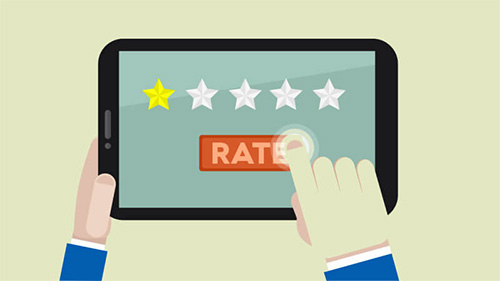 Apart from reviews, some sites allow you to leave ratings. The average rating will then be displayed on your screen as you start looking at the choices. However, for some sites, anyone can leave a rating. It does not matter whether they are verified members or not. It also does not matter if they have even been to that place. The low rating could pull top options down even if they do not deserve it.
Dont fall for generic reviews
You will know if the review is inauthentic because it is too generic. When someone says that the place looks good and everything was perfect, it does not really say much. You need to find in-depth reviews that offer description of the place. You will then know that the person has been to that place and the review is authentic. Even when those short reviews were made by people who have visited the location, the content is too shallow for you to even trust anything about it.
Call the hotel or restaurant
If you cannot trust the reviews or even read any review, the next thing to do is call the place you are planning to visit or book. You might have questions that they can answer. Of course, they will convince you to choose them. The goal of the phone call though is to see if the information you read online is accurate.
You can trust reviews to give you the necessary information, but only up to a certain extent. Follow these tips so that you wont dismiss some great options, and choose the bad option.
Photo Attribution:
Featured and 1st image from http://travel-blog-repeat.com/category/travel/reviews-recommendations/
2nd image from https://blog.travelcarma.com/2016/01/18/why-online-reviews-matter-in-travel/
About Author