Visit Poland: Londy, Castles and More!
Poland has a rich history, hearty foods, picturesque view, medieval touch and city feel. It may not be one of the places that may come to your mind when it comes to travel as it's not a popular travel destination, but it has lots of great things to offer, which is why it's also growing in popularity. In case you find yourself booking a trip to the country, here are some of the things that you shouldn't miss.
Try Authentic Polish Foods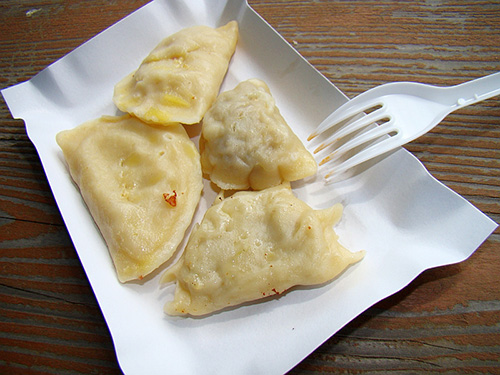 Polish cuisines are filling so expect to have your tummy full and satisfied. For the cheapest meal that you can get, you may check out one of the eateries here that they call milk bars. There are not so many of these bars anymore, but you could still find one if you search around. Aside from the cheap food, it's also for the experience. These bars were introduced in the mid-60's for businesses, schools and other commercial structures that didn't have a canteen of their own. Other options for dining are traditional polish restaurants that are usually made of wood and the more modern ones. Some of the Polish foods that you could try are pierogi, gołąbki and kapuśniak.
Refresh Yourself with a Lody
After a filling meal, how about some cool, tasty and refreshing dessert? Lody or ice cream is popular in the country. It wouldn't be difficult to find one as there are several lody stands everywhere. Grab a cone or a tub that you can bring to your hotel and enjoy anytime. Polish Lody is one of the ice cream parlors that many people go to. The queue of customers that line up on the street gets literally long, especially on Sundays. Ice cream is affordable and would satisfy your taste buds.
Visit the Masurian Lakeland
Clean air, clear water and green surroundings await you on your visit in the Masurian Lakeland. Go boating, fishing, canoeing and do other water sports in the lake. You may also check out the lush green forest that surrounds it. Sitting on the green grass and admiring the view is already a treat. If you want to spend more time in this gorgeous place, there are hotels nearby where you can stay. You may also go camping if you want to add a sense of adventure in your trip.
Karkonosze National Park
The resort towns of Karpacz and Szklarska Poręba can be found here. Hiking is one of the most popular activities in the area. You can join a guided tour to get to the peak of the mountain. The trails themselves would give you a great experience as you would feel closer to nature. One of the good things about the hike is that there are hostels where you can take a break so it wouldn't feel that uncomfortable, which is great for those who are new to this. The feeling that you would get once you reach the top of the mountain would be priceless! You'll be treated with the most amazing view that you will ever see. The weather can be unpredictable though so you may want to be prepared with the clothes that you'll bring. Make sure to have something that would protect your from the cold and rain, which you can also easily remove if the temperature gets warm.
Check Out the Malbork Castle
Go back to the medieval times by visiting the Malbork Castle, which is the biggest brick castle in the world. Its rich history can be experienced all around the place. See the armory area and you'll be brought back to the times when it served as a fortress during the crusades and wars. The Grand Master's Palace on the other hand would give you that royal feel.
What's the first thing that comes to your mind when you think of Poland? Share your thoughts with us.
Photo Attribution:
Featured and 1st image by Drozdp 20:17, 5 May 2006 (UTC) (Own work (self-taken)) [GFDL (http://www.gnu.org/copyleft/fdl.html) or CC BY-SA 4.0-3.0-2.5-2.0-1.0 (http://creativecommons.org/licenses/by-sa/4.0-3.0-2.5-2.0-1.0)], via Wikimedia Commons
2nd image by Semper_lupus (Own work) [CC BY-SA 2.5 (http://creativecommons.org/licenses/by-sa/2.5)], via Wikimedia Commons
3rd image by Silar (Own work) [CC BY-SA 3.0 (http://creativecommons.org/licenses/by-sa/3.0) or GFDL (http://www.gnu.org/copyleft/fdl.html)], via Wikimedia Commons