What to Do When in Greece. Don't Miss Number Three If You Love Greek Mythology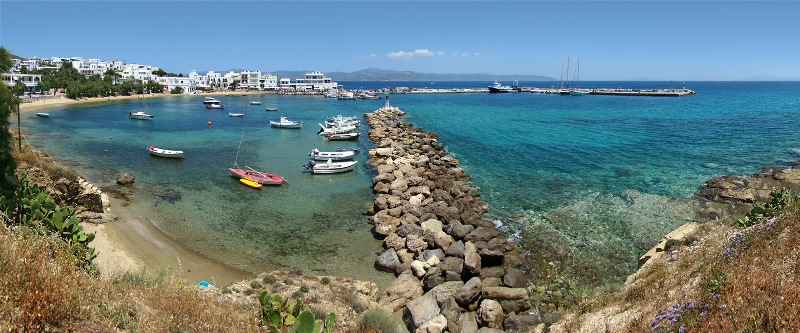 Rich culture and history, great island parties, ancient structures and magnificent sceneries, all of these await you in Greece. Although like other countries, it was also affected by the recession back in 2007, it still didn't lose its spot as one of the favorite destinations to travelers. It generally has a mild temperature making travel more comfortable and relaxing. The next time you visit Greece, don't miss out on these things to do and places to visit to make your trip more memorable and fun.
1. Visit Meteora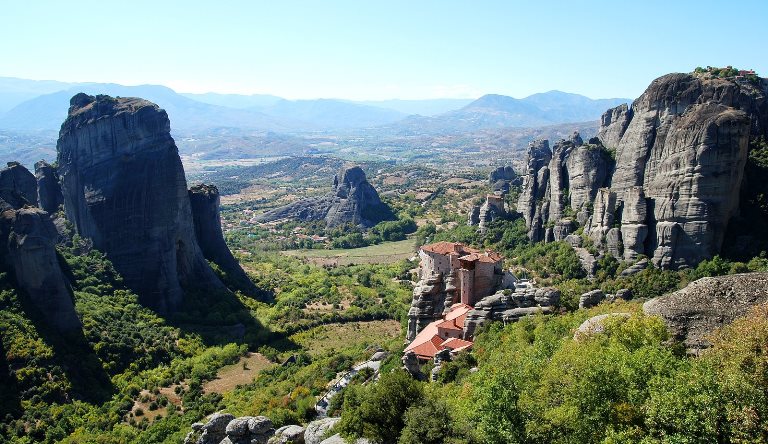 This place literally means "suspended in the air". It's a UNESCO World Heritage site located in Thessaly and is known for the 24 monasteries built on top of high cliffs. The architecture of these monasteries is unbelievable considering the fact that there were no easy roads that led to the area when they were built starting from the 14th century. While you can now drive a car or get a taxi to visit these monasteries, it's recommended that you take a trek to enjoy the beautiful nature, as well as get the chance to sample the local foods from the villages that you would pass by.
2. Kleftiko Beach
It may not be the usual beach that you have in mind where you can walk on the seashore or have a tan while lying on the sand. There are no sands on sight because it's all clear blue waters and amazing white volcanic rocks. The only way to get there is through a boat, which you can rent out. The trip is all worth it because of the majestic beauty of the place. You can also snorkel or check out the small caves, although you would need a smaller boat to do this. Since it's not close the main land, it's not crowded so you would be able to enjoy every moment in this piece of heaven on earth.
3. Climb Mt. Olympus
If you're fascinated with Greek mythology, would you ever miss the chance to visit or at least see the home of the gods with your own two eyes? Probably not, so head on to the highest mountain in the country and reach its peak. It's also Greece's first national park and it's popular for its wide variety of flora. Many people go for a hike but most of them often do not make it to the peak because of the difficulty of the terrain. You may need to be a seasoned climber in to order to reach the top. However, many inexperienced climbers make it to the Skolio summit, which is the second highest peak of the mountain. The view from the top is phenomenal.
4. Check Out Ancient Delphi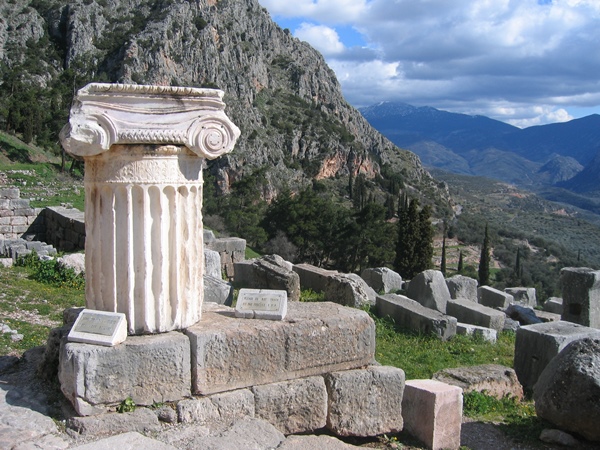 It's one of the most famous archeological sites and popular attractions to tourists. While there are many other ruins that can be found around Greece, we could say that Ancient Delhi is one of the most special because of its history. It was known as the middle ground between heaven and earth. It was considered as the place where you can be closest to the gods, since Mt. Olympus was exclusive for the gods only back then. It also became the home of Pythian games, which was held every four years and is now known as the Olympics. This is also where Apollo, who symbolized spiritual clarity and discipline, was worshipped. Step back in time by visiting the ruins of Delphi.
5. Visit the Acropolis Museum
Located in Makriyianni at the foot of Acropolis, there's no reason why you shouldn't stop by if you're within the area. Even if you're not a fan of museums, there's a big chance that you would enjoy it because of the wide selections of the artifacts giving you a better understanding of Rock's history from the prehistoric times. Aside from more than 3,000 items included in the exhibits, there are also video viewing and 3D projections that you can check out. There are shops where you can purchase souvenirs for your visit, as well as a restaurant where you can dine while enjoying the magnificent view of the Athens hills.
Have an unforgettable vacation in Greece and experience the history and beauty that it has to offer.
Photo Attribution:
Featured and 1st image by Tango7174 (Own work) [GFDL (http://www.gnu.org/copyleft/fdl.html) or CC BY-SA 4.0-3.0-2.5-2.0-1.0 (http://creativecommons.org/licenses/by-sa/4.0-3.0-2.5-2.0-1.0)], via Wikimedia Commons
2nd image by Takeaway at the English language Wikipedia [GFDL (http://www.gnu.org/copyleft/fdl.html) or CC-BY-SA-3.0 (http://creativecommons.org/licenses/by-sa/3.0/)], via Wikimedia Commons
3rd image by Runner1928 (Own work) [CC BY-SA 3.0 (http://creativecommons.org/licenses/by-sa/3.0)], via Wikimedia Commons