5 of the Best Amusement Parks Around the World That Your Whole Family Would Love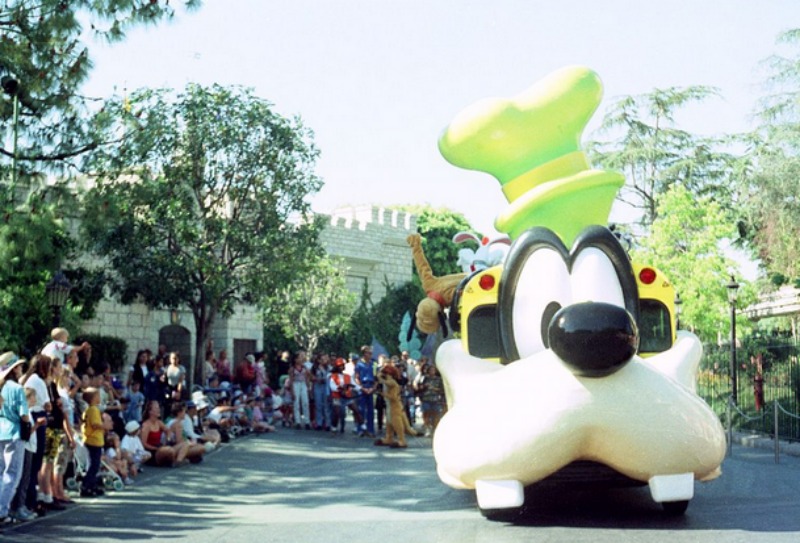 Amusement parks are fantastic options if planning for a family outing. It's something that both the kids and adults would enjoy. With great rides and amazing views, you're bound to have one of the best and most memorable days in your lives. Here are 5 of the best amusement parks around the world that you should see with  the whole family.
1. Disneyland
It's known as the happiest place on earth, so there's no reason why you wouldn't want to visit this theme park. The first Disneyland Park was opened in Anaheim, California back in 1955. It has the most number of visitors from its opening to present, compared to other theme parks around the world.
It opened with five themed lands, including Tomorrowland, Fantasyland, Frontierland, Adventureland and Main Street USA. Three more theme lands were added in the succeeding years, which include New Orleans Square, Mickey's Toon Town and Holidayland. Aside from the breathtaking rides, the parade of Disney characters and the display of fireworks are also must sees. Because of its popularity, Disneyland was also opened in Florida, Hong Kong, Paris and Tokyo.
2. Universal Studios Theme Park
Universal Studios is a well known film studio.  The theme park brings you to the set on where some of the biggest films in Hollywood are made. Go behind the scene of a movie in the making and even get the chance to see some celebrities.
There are also rides that would let you experience as if you're part of your favorite movie, including Despicable Me Minion Mayhem, Transformers: The Ride 3D, The Simpsons Ride and Shrek 4D. Characters from these movies can also be seen everywhere in the park. Some of them are Megatron, Bumblebee, Spongebob Squarepants, Shaggy, Scooby Doo, Princess Fiona, Shrek and Donkey.
If you get hungry, there are restaurants where you can satisfy your tummy and get the energy to keep going the whole day. Want to purchase a souvenir? Get one from the stores selling various merchandise. There are also ATMs inside the park so you can conveniently withdraw money if you need cash. There's a Universal Studios Theme Park in Hollywood, Orlando, Japan and Singapore.
3. Canada's Wonderland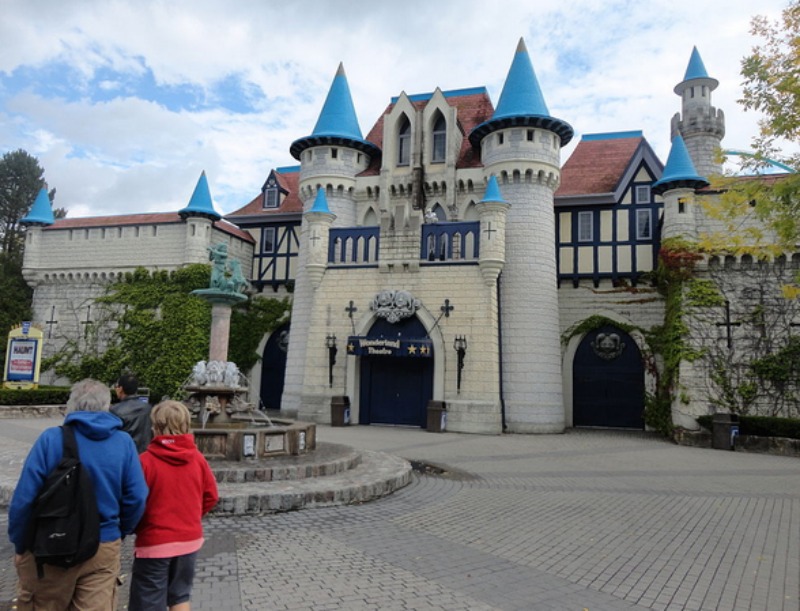 It's the first and largest theme park in Canada, which was opened in 1981. There are 16 roller coaster rides waiting for you and your family to try. When the park first opened, it came with four theme areas, including the Happyland of Hanna-Barbera, Action Zone, Medieval Faire and International Street. Five more themes were added, which include Planet Snoopy, Zoom Zone, Kidsville, Splash Works and White Water Canyon.
The International Street is where the entrance is located, as well as the different restaurants and shops. The International Festival is where you can find some of the roller coasters such as The Fly, Vortex and Thunder Run, as well as the bumper car ride called the Krachenwagen. Some of the attractions in the Action Zone are Xtreme Skyflyer and Time Warp; Medieval Faire has the Drop Tower: Scream Zone and Speed City Raceway and White Water Canyon offers Action Theatre and Timberwolf Falls. The other areas have rides that kids would love like Chopper Chase and Taxi Jam.
4. Cedar Point
This amusement park opened in 1870 and like Canada's Wonderland, it also has 16 roller coasters. Some of the roller coasters include the Millennium Force and Raptor, which will let you scream at the top of your lungs. There are also 16 thrill rides like the Witches' Wheel and SlingShot.
Family rides are also available, which every member of your family would enjoy, such as the Sky Ride, Lake Erie Eagles and Giant Wheel. There are three water rides, including Thunder Canyon, Snake River Falls and Shoot the Rapids. Various shows can be watched, such as the Absolute Country, which features country music and Snoopy's Sing-A-Long that is full of dancing and singing.
5. Everland
This is the biggest theme park in South Korea and it was opened in 1976. It's where you can find the sixth longest roller coaster not only in the country, but around the world; which is the T Express. Experience various cultures and traditions all in one place by visiting the Global Village.
Shop and eat at the Global Fair or watch animal shows at Zoo-Topia. Feel how it's like to be in Europe by visiting the European Adventure.  There's also the Magic Land, American Adventure, Everland Speedway and Carribean Bay.
It could be difficult to decide which of these five amusement parks to visit, since they are all exciting and fun. But whichever you choose for now, you can always try the other ones on your next family trip.
Photo Attribution:
1st and featured image by Dguendel (Own work) [GFDL (http://www.gnu.org/copyleft/fdl.html) or CC-BY-3.0 (http://creativecommons.org/licenses/by/3.0)], via Wikimedia Commons
2nd Image by Andrevruas (Own work) [CC-BY-SA-3.0 (http://creativecommons.org/licenses/by-sa/3.0) or GFDL (http://www.gnu.org/copyleft/fdl.html)], via Wikimedia Commons