7 Most Bizarre Restaurants Around the World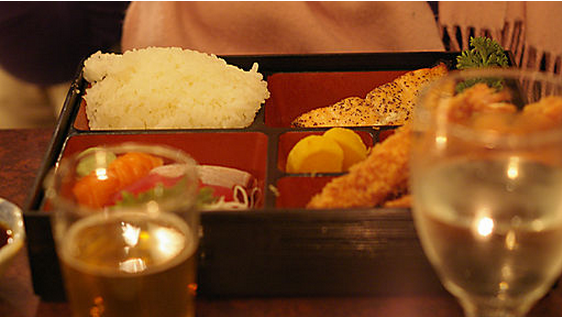 One of the things that most travelers look forward to in the country they are visiting, aside from the beautiful sceneries, is the food. As they say, the best way to experience a place's culture is by trying its food. Some cities even have restaurants with unique themes that will not just satisfy your palate and stomach, but will also make your visit memorable. Here are some of the most bizarre restaurants around the world that will surely amaze you.
1. Dracula's, Australia
As the name suggests, this restaurant's theme is vampire and evil darkness. It's located in the northern part of Melbourne, Australia. The taste of the foods in the menu will surprise you because it may not be what you'll expect judging by its creepy presentation. But from the entrée to the main course and dessert, you're in for a great treat! You shouldn't miss "Death by Chocolate", which is their to die for signature dessert.
Aside from the fantastic menu, it also has a built-in theatre where musicians and performers show off their talents. Be entertained while enjoying the food and wine. If you're a vegetarian, you'll be thrilled to know that they always have something for you in their menu.
2. Barbie Café, Taiwan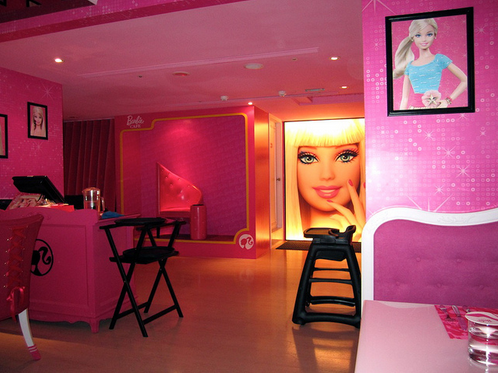 Taiwan is big when it comes to themed restaurants and one of them is Barbie Café. You guessed it right; its theme is Barbie! While you might think that only little girls would love it, even adults would enjoy as it lets them live their childhood dream to be in the real Barbie world. Guys, you're much welcome to join the dining and fun.
Indulge in the yummy seafoods, macaroons and sliders served on Barbie plates. There's also the bar where you can get your favorite wine. It's all pink and girly, but this is what makes it different.
3. Modern Toilet Restaurant, Taiwan
As mentioned, Taiwan is full of bizarre themed restaurants and another place that may spark your interest is the Modern Toilet Restaurant. The moment you enter the restaurant, you would know why it got its name. The tables are made from lavatory sinks and the seats are toilet bowls. But don't worry, they have seat covers so you could sit comfortably.
That's not all. Wait until you tried their foods that are served in containers shaped like sinks, toilet bowls and bathtubs. It may look gross at first, especially the ice cream that's shaped like poop; but you'll find the whole experience enjoyable once you have the hang of it.
4. Ithaa Undersea Restaurant, Maldives
Dining under the sea? There's no need for a submarine for this one as Ithaa Undersea Restaurant in Maldives lets you experience a one of a kind underwater dining experience. It only has 12 seats and it's not easy on the pocket. But if you have the money to splurge, it's worth every cent since it's not everyday that you'll get to dine with all the sea creatures swimming around. Lunch and dinner are served, while breakfast and special occasions are available for reservations.
5. Eternity Restaurant, Ukraine
Dining while surrounded by wreaths and real coffins inside a coffin shaped restaurant? Now that's bizarre! Eternity Restaurant is located in Truskavets, Ukraine. It's six meters high, six meters wide and 20 meters long and it holds the Guiness World Record for the largest coffin.
The restaurant is managed by a local funeral parlor (no wonder why they thought of the theme). Equally interesting are the names of their dishes. It's only here where you can order Forty Days Salad and Let's Meet in Paradise.
6. Hobbit House, Philippines
Founded by a true blue Lord of the Ring's fanatic, Jim Turner started the restaurant, which he called the Hobbit House. It's located in the Philippine's capital city, Manila. What makes this restaurant unique is that all of its staff are little people. The waiters and waitresses are friendly and warm. They serve local and international cuisines with a wide selection of wines and drinks.
7. 's Baggers Restaurant, Germany
Located in Nuremberg, Germany your order will not be taken or served by a waiter. Instead, you'll place your order by using touch screens. Food will then be delivered to your table through metal rails that are like mini roller coasters. Payment is also automated. There is a reader on the table where you can swipe your card to pay your bills.
The next time you visit any of these countries, make sure to stop by on these bizarre restaurants to make the most out of your experience.
1st Image by Jeremy Noble from St. Paul, United States (Bento  Uploaded by Fæ) [CC-BY-2.0 (http://creativecommons.org/licenses/by/2.0)], via Wikimedia Commons
2nd Image Attributed to https://www.flickr.com/photos/Carrie Kellenberger/  / CC BY 2.0