Exploring the Beauty of Hawaii Even With a Limited Budget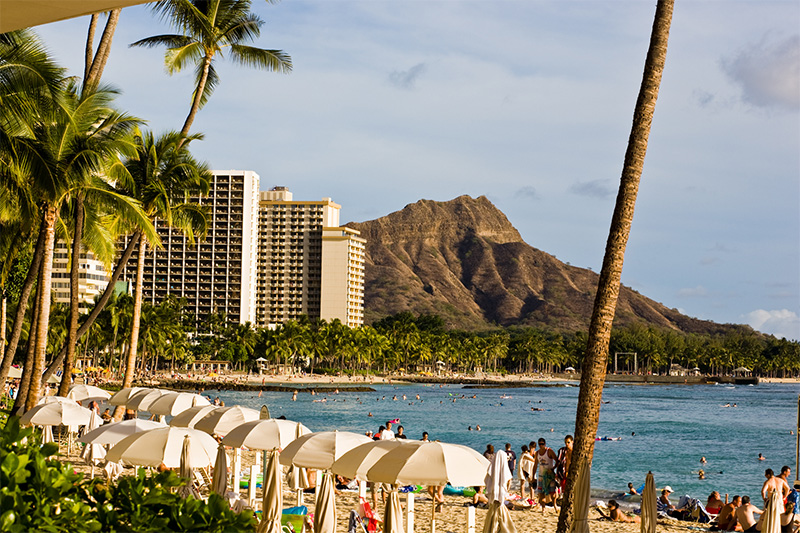 Hawaii is one of the most popular destinations in the world. From the pristine beaches to the heavenly sceneries, the beauty of Hawaii is beyond question. However, it is also one of the most expensive states to live in. As the state depends mainly on tourism for survival, traveling to Hawaii costs a lot.
If you wish to pursue your trip in the state despite being too pricey, there are things you can do to make it happen. Here are some tips to help you travel to this paradise even with a limited budget.
Compare airlines before making reservations
There are increasing numbers of airlines flying directly to Hawaii. You dont even have to travel to Honolulu if you wish to get there at a lower cost. Several states from the mainland US have trips to other smaller islands of Hilo and Kona. You can head there if you want cheaper flights.
Find the right time for your trip
The last two weeks of January and the entire month of February are the best times of the year to travel to Hawaii. People have just returned from a long Christmas break. Hotels and airlines are willing to drastically reduce the cost to continue attracting tourists during these months. The best part is that February is also a time when you can see humpback whales. September and October are also the other months where you can find cheap flights to Hawaii.
Dont eat out always
There are several smaller stores in the entire island that are not as expensive as the ones offered by restaurants. You can choose to buy from stalls and other street foods instead. If you want to try native dishes at their best in some of the prime restaurants, go there earlier. If you eat your dinner before 6pm, you might find restaurants offering discounted prices.
Enjoy free activities
There are activities that require you to pay like snorkeling, scuba diving and parasailing. However, some activities are available for free. You can walk along the white sand beaches and enjoy a nice day under the sun with your friends. If you really want to snorkel, some beaches offer free equipment.
Find budget hostels
You can find a lot of hostels at a cheap cost when you are in Hawaii. With the increase in the number of tourists searching for cheap accommodation options, hostels have become fairly common. If you dont mind sharing a room with someone, you can get a nightly rate of just $40.
Avoid island hopping
Hawaii has several islands offering several exciting destinations. You need to stick to just one island as it could be costly hopping from one island to another. Besides, the things you can find and activities you can do in another island can also be seen and done in the island where you decide to stay. You just need to find out more information.
With these tips, you dont have to think twice if you will push through with your plan to visit Hawaii. You can make it happen without going home broke.
Photo Attribution:
Featured and 1st image from https://www.marcieinmommyland.com/oahu-on-a-budget/
2nd image from https://www.sugarandsoul.co/10-best-places-eat-kauai/