Camping 101: Tips to Make This Outdoor Activity Fun and More Comfortable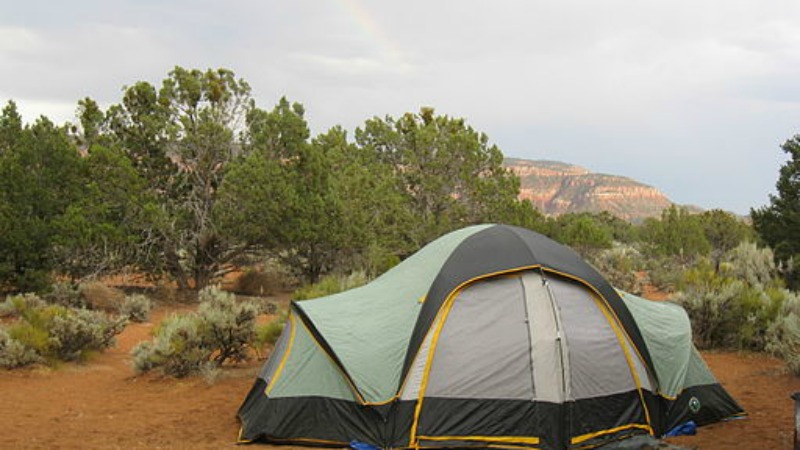 One of the outdoor adventures that would let you enjoy nature is camping. You can do it with your partner and make it as a bonding moment or your second honeymoon maybe.  It can also be done with the whole family and friends. This is your chance to take a quick break from your daily routine and explore the beauty of your surroundings, without really having to spend a lot of money. Whether you're coming with a small group or a big one, there are things that you need to consider when going on camping to make it as comfortable as possible.
Choose the Right Tent
You have the option to use a camper or a mobile home. However, if you want to do it the traditional way and you wish to stay in a tent, you should get the right tent for you. The first thing to consider is the size. How many people will be using the tent? You need a bigger one if there are several of you or a small one for a small group.
There are tents that are best for hot temperature and those that are ideal for cold weather. If it's hot, a lightweight tent is better. Else, a tent designed for lower temperature is appropriate. Before the set date of your camping, make sure to try assembling the tent at home. This would help familiarize yourself with its use and this would also allow you to see immediately if there are damages or missing parts. It could be frustrating to deal with these problems if you're already out there. It's also recommended that you bring a tarp or an unused shower curtain, which you should place below the tent to prevent moist.
Wear Appropriate Clothes
Since weather can change anytime, it's best to be ready. Wear layered clothing to keep you warm when it's cold. You could easily remove the other layers if the temperature gets higher to feel fresher and more comfortable. To protect your skin from bug and insect bites, you may want to wear long sleeved shirt and pants. Close and comfy shoes are ideal too.
Bring Only the Right Amount of Foods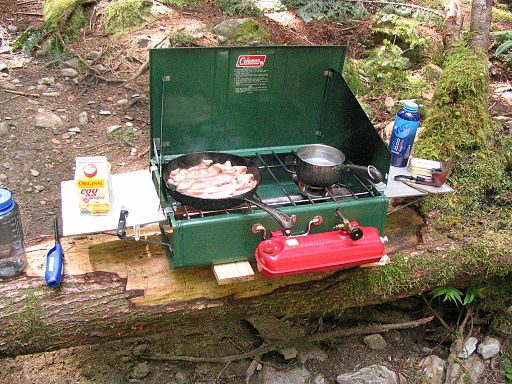 If you're camping near your vehicle or in a camper, you may bring a cooler with you to prevent foods from being spoiled, especially if you're bringing meat. However, if you need to walk a long way to your camp site with no access to a cooler after that, it would be best to bring only the food that you would need for the camping. Instead of bringing the whole jar of a specific food item, go for those in small packs. You may also prepare meals in advance that don't easily spoil to make it more convenient. For instance, you may boil your pasta or separate foods that you need to grill in a foil so you can just throw them on the grill. Preparing everything on site could be inconvenient since you may not have all the essentials you need.
Carry Survival Tools and First Aid Kit
Camping is a fun adventure, but like any other outdoor activities, it also comes with risks. You may get lost along the way, especially if you're not familiar with the location. There's also a possibility that you or someone from the group may get sick. While you're not hoping for these to happen, it's always best to be ready.  Your survival kit should have a water filter or water purifying tablets, since clean water is essential for survival.
Invest on a high quality knife as you can use this for building a shelter, hunting for food, as well as for protecting yourself. Matches sealed in a plastic container are also important so you can start your fire. This will let you cook your meals and also give you warmth, especially at night. A gun flare can be used to send a signal for help. Bring a flashlight with several extra batteries since it could be pitch dark out there. Don't forget your first aid kit too. It should contain medicines for stomachache and fever. Wound cleanser and bandages should also be there.
Your camping can be fun and more comfortable with the tips provided. Bring a map and compass too and make sure that you know how to use them.
Photo Attribution:
Featured and 1st image by Nandaro (Own work) [CC-BY-SA-3.0 (http://creativecommons.org/licenses/by-sa/3.0)], via Wikimedia Commons
2nd image by uosɐɾ ɹnɥʇɹɐɔɯ from Portland, OR (Bacon) [CC-BY-2.0 (http://creativecommons.org/licenses/by/2.0) or CC-BY-2.5 (http://creativecommons.org/licenses/by/2.5)], via Wikimedia Commons