Things You Shouldn't Miss in Vancouver. The Suspension Bridge Is Not for the Faint of Heart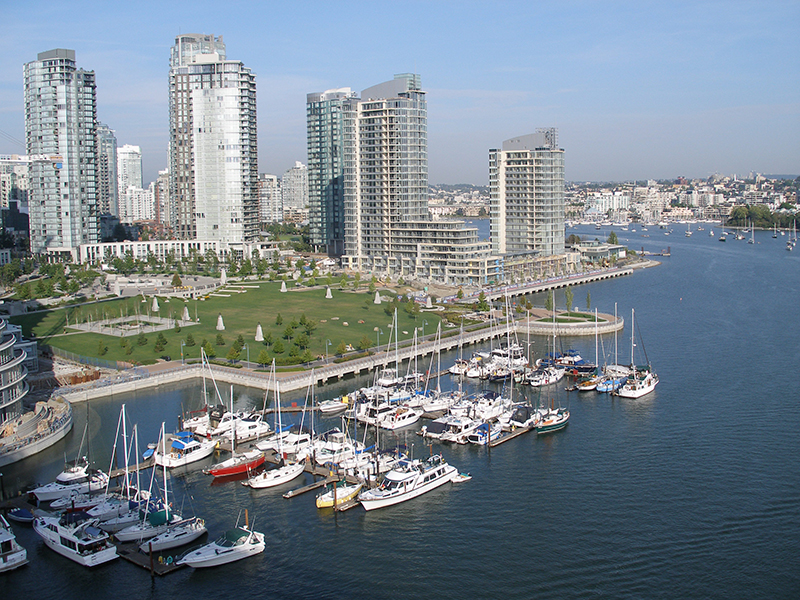 Vancouver is a coastal seaport city located in British Columbia in the country of Canada. This Beta global city is linguistically and ethnically diverse, which means that you'll be able to experience varying culture in your travel. In fact, more than half of its residence has a first language that's not English. The city has also been consistent when it comes to the top five cities for quality of life and livability. Aside from being a cultural center, it's also a culinary hub so you would be up for an exciting gastronomic journey. To make the most out of your holiday in Vancouver, here are the things to put on top of your list.
Stroll at Stanley Park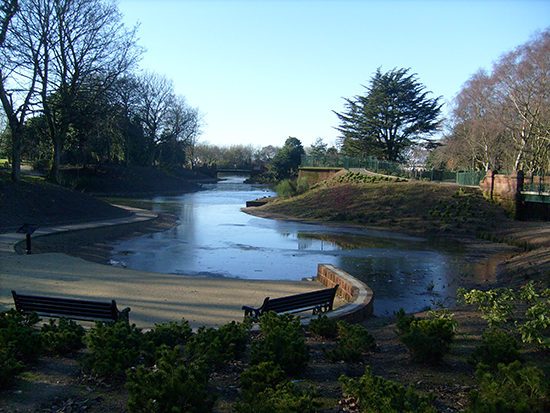 Fun activities for the whole family, nature's beauty and fantastic dining experience are waiting for you in Stanley Park. It's not your regular park where all you can do is sit on the green grass as there's more that this wonderful park has to offer. There are guided tours that you can join in or you also have the option to explore the place on your own. You could spend the whole day here as there are literally so many things to do and places to see. Ride the park's train, go swimming, have a picnic, play tennis or golf. There are also a wide variety of trees and animals to check out.
You also shouldn't miss the sculptures and monuments, as well as the popular landmarks including the Prospect Point, Beaver Lake and Lost Lagoon. There are also different gardens to check out around the park where you can find varying kinds of lovely flowers. If you get hungry after exploring the area, there are restaurants around the park where you can dine and satisfy your stomach and taste buds including the Teahouse, The Fish House and Prospect Point Café.
Enjoy the Waters in Kitsilano Beach
Aside from swimming at the beach, you can also do various water activities including standup paddling, skimboarding and windsurfing. There are also different activities to enjoy around the beach like floor, field and ball hockey, basketball, volleyball and tennis. You can also have fun at the Kitsilano Pool next to the beach.
Experience the Lively Nightlife of Yaletown
It used to be a warehouse district, but Yaletown has transformed into a sophisticated yet fun urban place. If you love a vibrant nightlife, you will not be disappointed as you have many options when it comes to the great bars and clubs that you can go to. Aside from this, Yaletown is also known for its fashionable boutiques, hotels and restaurants. It's often compared to the SoHo neighborhood of New York City so if you love this place, you will definitely love Yaletown.
Have a Capilano Suspension Bridge Park Adventure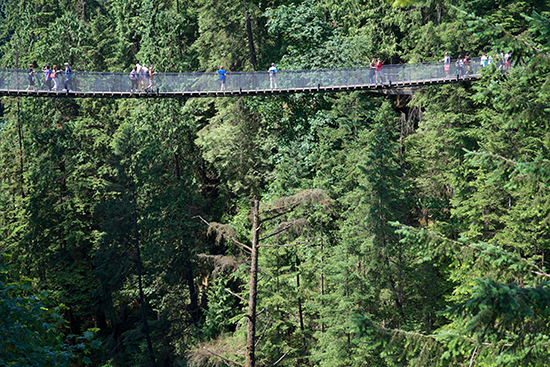 If you're looking for a memorable adventure outdoors, Capilano Suspension Bridge Park is the place to go to. The 450 feet long and 230 feet high Capilano Suspension Bridge is known as the oldest tourist attraction in the city. Brave crossing the bridge and get a bird's eye view of the beautiful surroundings around the park and the river underneath. There's also the Cliffwalk that would fill your eyes with the gorgeous and lush rainforest. The Canyon Lights is magical as the bridges and the trees are decorated with different colors of lights. However, this is only from November to January, except on Christmas day. So if you're in town during this period, make sure to check it out.
Other things that you may want to do in the city are visit the Vancouver Museum that's home to more than 70,000 sea creatures and the relaxing and beautiful Dr. Sun Yat-Sen Classical Chinese Garden.
Photo Attribution:
Featured and 1st image by quinet (Flickr) [CC BY 2.0 (http://creativecommons.org/licenses/by/2.0)], via Wikimedia Commons
2nd image by John Bradley (Own work) [GFDL (http://www.gnu.org/copyleft/fdl.html) or CC BY 3.0 (http://creativecommons.org/licenses/by/3.0)], via Wikimedia Commons
3rd image by Gary (https://www.flickr.com/photos/gchow7/9264067659/) [CC BY-SA 2.0 (http://creativecommons.org/licenses/by-sa/2.0)], via Wikimedia Commons