Discover What Las Vegas Has to Offer Aside from Gambling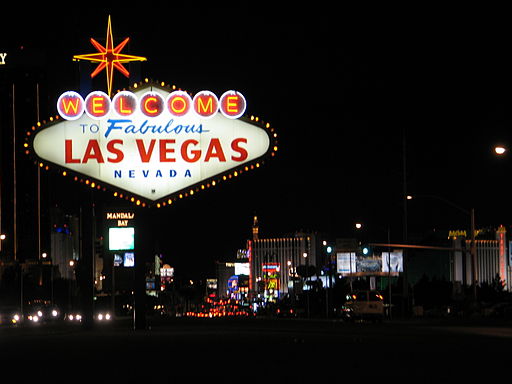 Las Vegas is popularly known as the "Sin City" because of the widespread gambling, drinking and adult entertainment available in the area. The first thing that comes to the mind of most people when they hear Vegas is casino. While it's popular for these things, there's more that it has to offer for non-gamblers, non-drinkers and those who are looking for other things to do. Let's take a look at some of the things that you can do and places that you can visit in Las Vegas aside from the usual casinos and clubs.
Adventurdome Theme Park
If traveling or having a vacation with the whole family, this is one place you shouldn't miss. There are several rides to try in this 5 acre theme park, including the biggest indoor roller coaster around the world! Prices for individual rides vary from $5 to $8. You may also avail of the all-day ride pass that costs $16.95 for those who are below 48 inches in height and $26.95 for the rest. Its hours of operation differ, which is why it's recommended that you call prior to your visit. Aside from the roller coaster, other rides include Canyon Cars, Chaos, Disk'O and Lazer Blast.
CSI: The Experience
Fans of the hit TV series CSI and those who wish to become detectives would love this attraction. This interactive exhibit would give you the chance to get to know more about forensics and let you experience investigating a crime, while interacting with real investigators and characters from the TV series via video. The special effects would make you feel that it's the real thing. While it's recommended for those who are 12 years old and up, younger visitors could still come in as long as they are accompanied by adults. CSI: The Experience is located at the MGM Grand and operates from 10:00 am to 10:00 pm. Tickets are available at $23 for children ages 4 to 11 years old and $30 for individuals ages 12 and up.
Dinner in the Sky
A unique and memorable dining experience awaits you in Dinner in the Sky. Two tables seating 22 guests will be elevated up to 180 feet, where you will be having your gourmet dinner served by professionals. Don't worry as you'll be strapped in a harness so you'll be secured while enjoying the fabulous meal and wonderful view up there. A meal with three course paired with the best wines would be served. Price starts at $290 per guest.
Exotics Driving Experience
If you're fantasizing of driving your dream car like an Audi, Porsche, Aston Martin, Lamborghini and Ferrari, this will come true in Exotics Driving Experience, located in Speedway Boulevard in Las Vegas. A professional training instructor will be there to guide you. Tickets start at $99. You don't get to drive such cars everyday, unless of course you're extremely rich and you own one. Grab the opportunity and feel like a million dollar for a day!
Lake Mead National Recreation Area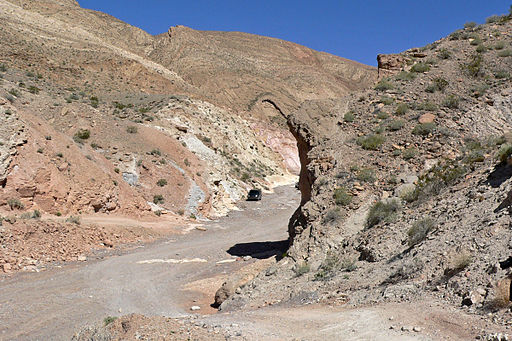 The big lake surrounded by deserts offer various activities that everyone would enjoy. Family and friends could camp or have a picnic to bond, while sightseeing. Other things that you can do are fishing, boating, water skiing and swimming. You can also hike and capture different animals and plants on your camera. It's open 24/7, except on Labor Day in which the Visitor Center is available only from 8:30 am to 4:30 pm and on Memorial Day, when the said center is open only from 8:30 am to 5:30 pm.
Madame Tussaud's Las Vegas
It's known to showcase wax figures of celebrities that look exactly like the real ones. There used to be five themed areas in the museum. Another one was added, which is called "Monsters Alive". Various characters from Universal Studios' movies, including the Mummy, Frankenstein and Monsters also have their wax figures. Live actors dressed up as different characters from such films, including the Bride of Frankenstein, Igor and Dracula can also be found in this new area. Original areas include "Las Vegas Legend", featuring celebrities that made Vegas popular like Marilyn Monroe and Frank Sinatra; "Rock and Pop" with wax figures of music's greatest like Tina Turner and Elton John; "Madame Tussaud's Story", which shows the history of the museum; "Sports Arena" with legends in sports like Muhammad Ali; "The Big Night" featuring wax figures of VIP celebrities such as Oprah Winfrey, and "Finale" showing the history of Las Vegas.
The next time you visit The Entertainment Capital of the World, you'll know that there's so much to check out aside from gambling and drinking.
Photo Attribution:
Featured and 1st image by David_Vasquez (Own work) [Public domain], via Wikimedia Commons
2nd image by Stan Shebs [GFDL (http://www.gnu.org/copyleft/fdl.html), CC BY-SA 3.0 (http://creativecommons.org/licenses/by-sa/3.0) or CC BY-SA 2.5 (http://creativecommons.org/licenses/by-sa/2.5)], via Wikimedia Commons