Sicily: Explore the Largest Island in the Mediterranean Sea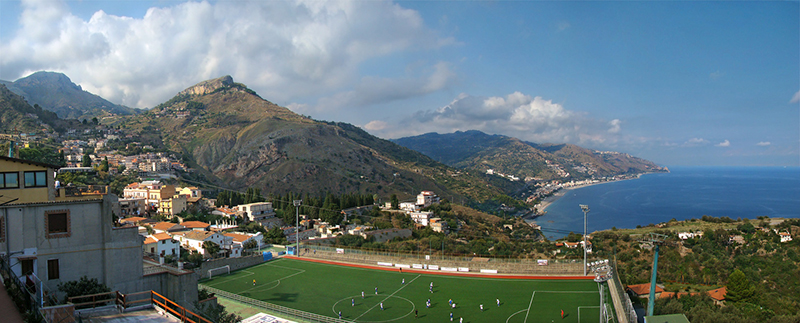 Sicily is the biggest island in the Mediterranean Sea and part of the country of Italy. It's one of the most visited islands in the region and it's not surprising as this is a gorgeous place that has so many things to offer. Even if you stay here for a several weeks, it still wouldn't be enough to explore all of its wonderful natural beauty. From clear seas to magnificent mountains, various architecture, temples, ancients ruins and national parks, everything is here. The island is also known for its local cuisine. To make sure that you get the most out of the experience when you travel to Sicily, here are some of the things that you should do.
Enjoy a Thermal Bath
Vulcano is an area with four volcanoes that's popular for its thermal baths. These thermal baths may not be pleasant on the smell but they are known to be good for the skin. This is one of the must tries on your visit to the island. If you really prefer not to cover yourself with mud from the volcanoes, there are other things that you can do like going to a spa park, checking out the geysers and filling your eyes with the picturesque view.
Go in an Outdoor Adventure at Mount Etna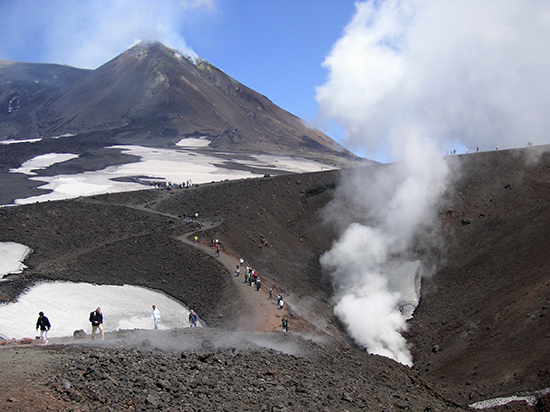 This is a must visit for those with adventurous spirit. There are various outdoor activities to experience whole year round. During the winter season, the snowcapped mountain attracts thousands of tourists to go skiing. The rest of the year allows them to do other activities like hiking, biking and horse riding. You may wander on top of the mountain, around its crater depending if it's active or not. If spitting fire, it's not ideal to go there, but when it's calm, you may do so allowing you to explore tunnels, lava caves, lunar landscapes and lava dunes.
See the Valley of the Temples
It's another popular attraction in the island of Sicily. This archeological site was listed as a UNESCO Heritage Site in 1997. It shows the art and architecture of the Greater Greece. Remains of seven Doric style temples can be found here. These temples include the Temple of Concordia, Juno, Heracles, Olympian Zeus, Castor and Pollux, Vulcan and Asclepius. This is also where you can find the Tomb of Theron, which was built in commemoration of the Romans who perished during the Second Punic War.
Try Sicilian Cuisine
Sicilian cuisine is known for its use of the key local ingredients that they have around the island including wild herbs, ricotta, almonds, hazelnuts, pistachios, swordfish, tuna, citrus and selfish. Fresh and delicious, this is what you can expect from Sicilian foods. Pasta alla Norma is one of the most popular dishes here. It's made of the heavenly combination of smoked ricotta cheese, tomatoes and aubergines. Other must try foods are arancine, busiate with pesto tapanese, cassatelle alla trapanese, panelle, pasta with sardines, caponata and Sicilian cannoli.
Have Fun at the Sea
Sicily is known for its gorgeous coastlines. Sandy beaches, clear waters and gorgeous background of mountains are a combination that's equal to paradise. San Vito Lo Capo is one of the best towns to enjoy the waters. Aside from bathing in the sea, you can also go scuba diving. The striking beaches are not just the attractions in this area. The cobbled streets surrounded by flowers and colorful houses are also interesting.
Beat the Heat at Gole dell'Alcantara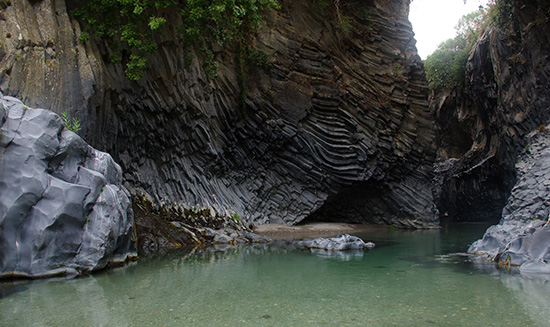 The lava flowing from Mount Etna created the cliffs and walls of this place, which is also known as Alcantara Gorge. You can climb down to enjoy the cold water in the river. There's a lift that you can try if you prefer this over walking. The place is fascinating and magical so there's not a doubt that you would enjoy it here.
Which of these attractions and activities do you find most interesting in Sicily? Share your thoughts with us.
Photo Attribution:
Featured and 1st image by Tango7174 (Own work) [GFDL (http://www.gnu.org/copyleft/fdl.html) or CC BY-SA 4.0-3.0-2.5-2.0-1.0 (http://creativecommons.org/licenses/by-sa/4.0-3.0-2.5-2.0-1.0)], via Wikimedia Commons
2nd image by I, Nikater [GFDL (http://www.gnu.org/copyleft/fdl.html), CC-BY-SA-3.0 (http://creativecommons.org/licenses/by-sa/3.0/) or CC BY-SA 2.5-2.0-1.0 (http://creativecommons.org/licenses/by-sa/2.5-2.0-1.0)], via Wikimedia Commons
3rd image by pjt56 — (Own work) [CC BY-SA 3.0 (http://creativecommons.org/licenses/by-sa/3.0)], via Wikimedia Commons