Taking Up Photography as a Hobby? Here are Some Places to Visit For Some Amazing Photos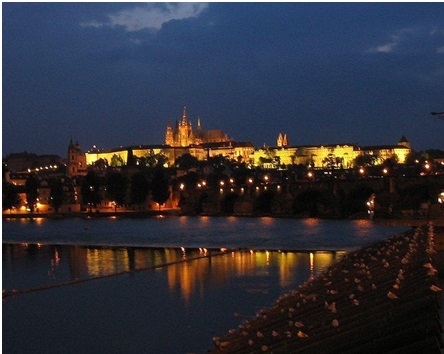 Travelling and photography are two inseparable hobbies. While photography allows you to capture experiences and memories of each trip, traveling allows you unlimited subject to feed your imagination for photography. Each simply compensates each other. That is why, if you are planning on taking photography as a hobby, you have to consider traveling as well.
If you are just starting with photography, you can be content with what is around you. You can snap pictures of the blooming flowers of your backyard garden. You can also take candid pictures of people passing by your home in the morning. However, as time goes by, you would find that all these can no longer satisfy the urge to take beautiful pictures.
So, you will now go beyond the boundaries of your home. You will begin visiting parks, and other places in town to take pictures. Eventually, you will take to traveling. Do not limit yourself. Try exploring other countries and see what they have to offer.
Here are some very gorgeous photography spots abroad that you can check out.
Bratislava, Slovakia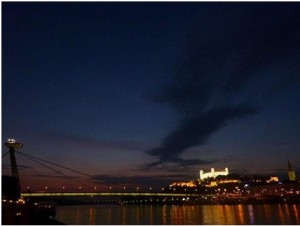 Bratislava is the capital of Slovakia. It is in southwestern Slovakia situated in between the rivers Danube and Morava. It is known as the only capital city that boarders two independent countries; Austria and Hungary.
This city houses some very beautiful scenery worthy of capturing in your lenses. The whole cityscape is characterized by medieval towers and 20th century buildings. At night time you will find that the whole city glowers with amazing lights highlighting the beautiful structures.
The best thing you can do to capture all these is to go over at the top of the new bridge during sundown. Here you can have all the freedom in the world to snap pictures without a crowd to bother you. On top of that, the view the city lights waking to life and the gradual darkening of the sky provide one of the most awesome sites you can ever witness.
The must-take photo will have to be a shot of the Bratislava Castle during dusk.
Prague, Czech Republic
Prague is a city that should be in every photographer's must-go list. It is the capital city of Czech Republic and located in the north-west of the country on the bank of Vltava River.
Prague is among the most beautiful cities in the world. That is because it was able to preserve most of its historic architecture; thanks to being the city that suffered the least damage in World War II. It is known as the City of a Hundred Spires; a testament to its historical heritage and architectural beauty.
Once in Prague, the best place to take photos would have to be the Vltava waterfront. Go to this place at a time when there is not much wind so that some parts of the water are considerably calm. Here, especially during night time, you can snap a very beautiful reflection of the Prague castle.
You can also find the Charles Bridge to be a very good subject. You can take a shot of a view from under the bridge; or you can also take a shot of the bridge from above at the bridge tower. Either way, you will have some awesome photos in your hand.
The must-take photo is hands down a shot of the Prague castle at night with a reflection on the Vltava River.
Dubai, United Arab Emirates
Dubai is the second largest emirate in UAE in terms of territorial size. It is located on the Southeast coast of the Persian Gulf. It is known as the City of Gold. That is because majority of its economy is dependent on gold trades.
Once in Dubai, the best shots you can ever have can be taken at top of the Burj Khalifa at night. You can have the most amazing view of the city glowing with different lights. However, you need to prepare for this ahead of time. Before going to Dubai, you need to purchase a ticket so can access the observatory. You also need to bring a high stable tripod for a maximum view of the whole city.
You can also take photos of the Dubai Marina. This place is a great photography subject at night and early morning. It showcases the city's skyscrapers and other building.
Must take shot is the aerial view of the city from Burj Khalifa Observatory.
Photo Attribution:
Featured and 1st image by Mohelyk (Own work) [CC-BY-SA-3.0 (http://creativecommons.org/licenses/by-sa/3.0)], via Wikimedia Commons
2nd image by Digital Nick (Own work) [Public domain], via Wikimedia Commons