Tips in Getting an Emotional Support Dog to Fly with You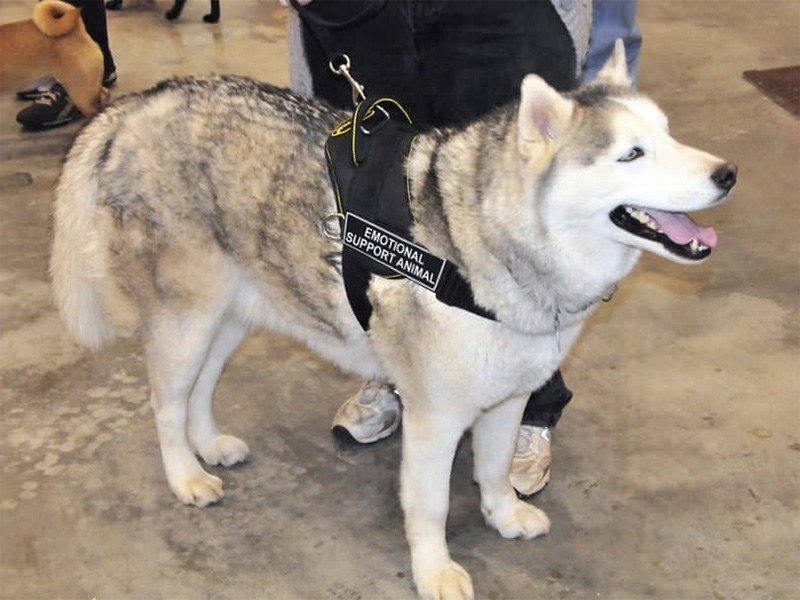 The latest news regarding an emotional support animal that was denied boarding on a plane has gone viral. The animal in question was a peacock. It was not among the list of animals allowed by the airlines for boarding.
Although it was ridiculous request, there are actually people who need an emotional support animal, but they can only allow them to board provided that they have the right permits and documents. Usually, a support dog is allowed.
When traveling with a support dog, there will be no additional fee or cost required by airline for as long as the documents are complete. These documents will prove that the dog is well-behaved and has been trained well to deal with a large crowd. Once you have obtained the document, you will then get a free pass for your dog and eventually have a safe flying experience.
Aside from the documents for the support dog, you should also present a certificate that shows you are mentally or emotionally unstable. The said document must also include information saying that you are in need of an emotional support for various activities. If you can get a separate document that on your destination, your support dog would be needed, it is better.
The document has to be signed by a mental health professional or a medical doctor only. This must show the license copy of the doctor and the date of issue.
Once all necessary documents are obtained, they have to be presented to the airlines days in advance. Failure to do so would force the airlines to take the animal away and place it on the animal compartment during the flight.
Different requirements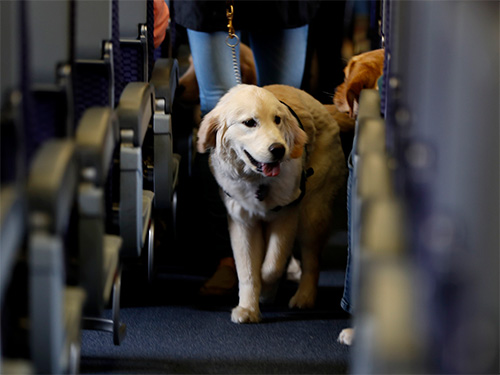 These requirements may vary from one airline to another. You have to be familiar of the imposed rule of a given airline. When you have connecting flights, you must also know the rules of the next airline that you are traveling with. Even the airport might deny entry to the animal without the required document.
Important reminders
If you are willing to go through all these challenges just so you can bring your support dog with you, go ahead with the plan. Otherwise, consider leaving your dog behind. If you are away for just a few days, you might survive without the support dog. Sometimes, going through this long process can be stressful. Placing yourself in that situation is not ideal especially if you are already going through a lot.
Don't bring animals that are not allowed. You will just be denied entry no matter how you try to make excuses, just like that peacock. If possible, stick with a dog. It is easier if you have a dog as most airlines have clear guidelines regarding entry for a dog. For other animals, it is difficult besides, for an animal like a peacock which is used to the life in the wild, exposing it to an airport environment could be very stressful.
You need to prepare in advance and really think hard if you still want to travel with a support dog.
Photo Attribution:
Featured and 1st image from http://dogsaholic.com/lifestyle/emotional-support-dog-laws.html
2nd image from http://www.businessinsider.com/airline-rules-for-emotional-support-animals-2018-1