Top Attractions Not to Miss in the Tiny but Glamorous Principality of Monaco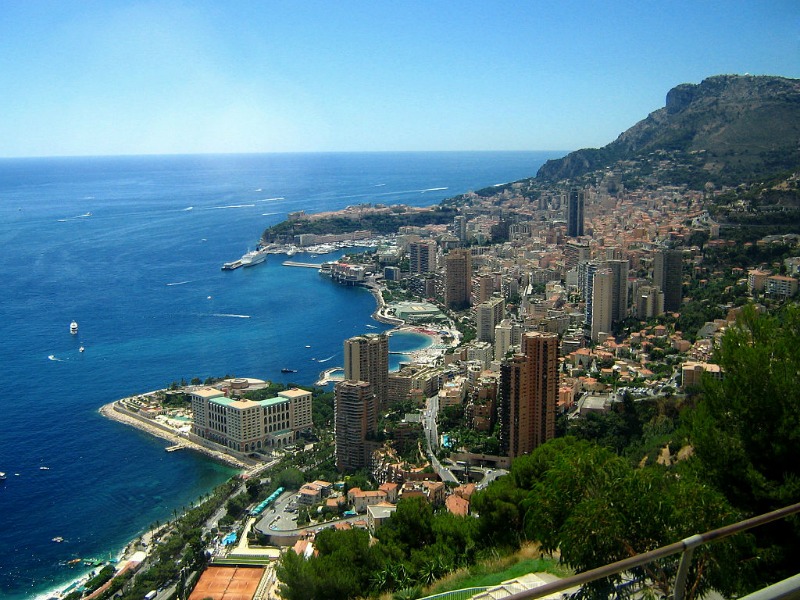 The principality of Monaco may be the second tiniest country next to Vatican, which is the smallest, but it doesn't fall short of interesting things to do and amazing places to see. It screams luxury and gorgeousness with its five star hotels, upscale restaurants, stylish boutiques, blue waters, pretty flowers and lush trees. Summer is the peak season of travel in Monaco. Expect crowded beach and high rates during this time. Shoulder season is during fall and spring, which is between the months of April and October as the weather is still nice and the rates go lower. November and March may be chilly, but if you can deal with it, this is the off season, which means you'll be able to save more. If you plan to visit Monaco, here are some of the attractions that you shouldn't miss.
The Prince's Palace
The Grimaldi family is the ruler of Monaco and The Prince's Palace is their official residence. In the 12th century, the palace served as a fortress, but was damaged throughout the centuries. Prince Rainier headed the restoration of the palace, which now stands in its royalty and beauty. If you wish to get a glimpse of what's inside the palace, including its unique courtyard that was made out of three million pebbles, time your visit from June to October when the palace becomes open to the public. The changing of guard is also another must see that happens in front of the palace at 11:55am, everyday.
Monte Carlo Casino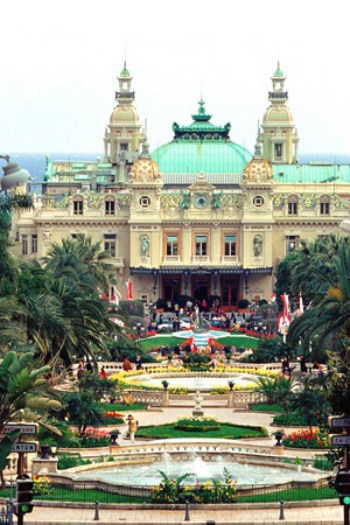 Casino in Monte Carlo is usually the first thing that comes to people's mind when they hear Monaco. The Monte Carlo Casino was opened in the 19th century. This was a move for the royal family to save them from bankruptcy as the principality was not rich at that time. It worked and it's now one of the most famous casino destinations around the world. Note that you need to show an ID or your passport if you enter this casino. Moreover, you would need to pay for an entrance fee and there's also a dress code that you need to follow.
Monaco-Ville
This is the oldest town in Monaco, which is also called The Rock or Le Rocher and had been around since 6th century BC. Get a magnificent view of the Mediterranean Sea. An ancient fortress was also built here. Its medieval architecture will bring you back in time. Most of the streets are pedestrian only so it would be nice to walk around and explore every area of this old town.
Monaco Grand Prix
This is another popular attraction in Monaco that attracts several tourists, especially the race car fanatics. It has one of the most challenging tracks because of its sharp and narrow corners. If you wish to experience and witness this event, you should visit here in May as this is the month that the race is held each year.
These are just some of the top attractions to check out in Monaco. Others to add on your list are Jardin Exotique, Larvotto Beach and Port de Fontvieille.
Photo Attribution:
Featured and 1st image by I, Katonams [GFDL (http://www.gnu.org/copyleft/fdl.html), CC-BY-SA-3.0 (http://creativecommons.org/licenses/by-sa/3.0/) or CC BY-SA 2.5-2.0-1.0 (http://creativecommons.org/licenses/by-sa/2.5-2.0-1.0)], via Wikimedia Commons
2nd image by No machine-readable author provided. Wigulf~commonswiki assumed (based on copyright claims). [CC BY 2.5 (http://creativecommons.org/licenses/by/2.5)], via Wikimedia Commons