Best Private Islands You Should Visit Despite the Cost

Without a doubt, a trip to private islands is only something the elites can afford. However, if you are to try the experience of being there, you can safely say that it is worth the cost. Therefore, if given the chance, you have to try visiting these private islands and make the most out of your experience. Here are some of the best options that you will surely enjoy.
Gladden Caye
This is located northeast of the small country, Belize. It is a luxury private island which is designed just for one couple. Obviously, it is really pricey. However, once you have booked the place, you will get an all-inclusive service with a small staff dedicated just for you. Whatever it is that you request will be provided by the team. There is stunning view from the island and the staff has also trained to private one of a kind service to guests who have booked the entire place. You also have the choice to din in your Mayan inspired villa or on the beach.
Voavah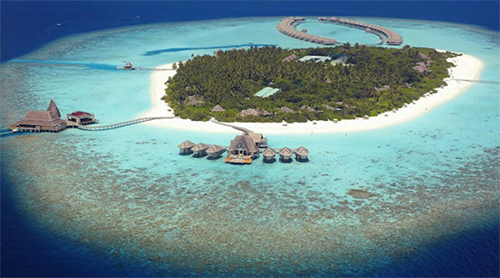 Maldives is already popular as a perfect destination for people who want a great beach experience. Take it to another level and visit Voavah. It is a private island that can host up to 22 people at a time. It is perfect for a group holiday. It can be accessed only using a speedboat or a seaplane. It offers a lot of activities that the entire group can enjoy. You may also rent a luxury yacht that has special crew to provide your needs. Yoga and meditation classes are also available if there are people in the group who are not into outdoor activities.
Wadigi
This is one of the more affordable private islands in the list but is still expensive. It is located in Fiji, a small but stunning country. It can be accessed only via a 10-minute helicopter ride. There is a lot of exciting water adventures for you to try as well as land-based games. It is the perfect site for wedding receptions as it can also host a lot of guests at a time.
Chapwani
You might not have even heard the country in which it is located, Tanzania. It is off the coast of Tanzania and is quite difficult to reach. Nevertheless, you will not regret doing everything you can just to get there. It is perfect in every sense of the word. It can host only up to 20 people at a time, but there are tons of activities that you can do while you are there. You may also request for a boat trip from local fishermen and enjoy the views around the island. Spice tour is also an option where you visit the places where locals obtain spices. Given the amazing sceneries and warm reception of the locals, even if you spend a lot or take time to reach the place, you won't regret.
Yes, private island adventure is extremely expensive and usually, only rich people can afford the trip. However, they are worth the try and you should try them at least once in your life.
Photo Attribution:
Featured and 1st image from http://www.realclearlife.com/travel/gladden-caye-private-island/
2nd image from http://totoroquiz.com/tag/four-seasons-voavah/