Cancun: Pristine Beaches and Historical Mayan Ruins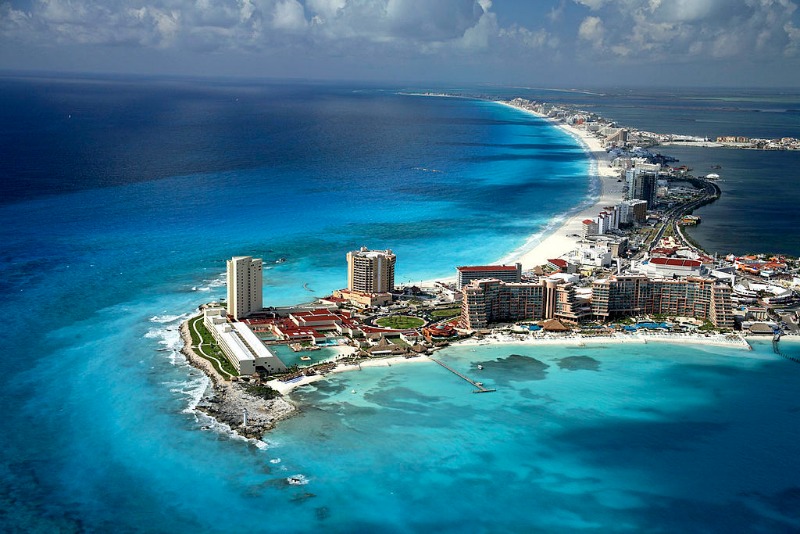 Cancun is a city in Mexico that's famous for its pristine beaches and Mayan culture. Tourists from all over the world, especially those from South America and Europe flock here to experience an amazing vacation. Even people from different parts of Mexico also visit here because it has a full range of attractions that tourists would love. Aside from the beaches and the Mayan ruins that can be found around the city, it also has gorgeous surroundings, boutiques and malls for shopping, great foods from top notch restaurants and accommodation from beautiful hotels. Sun shines almost all year round that's why it can be considered as a year round destination. However, most people go here from late November to April. This is because summer, which is from May to early September can be extremely hot, while mid-September to early November can be rainy. The rates during the peak season are high, so expect to spend more if you wish to enjoy the nicest weather of the year. Here are some of the things that you should add on your list of what to do on your visit to Cancun.
Explore the Mayan Ruins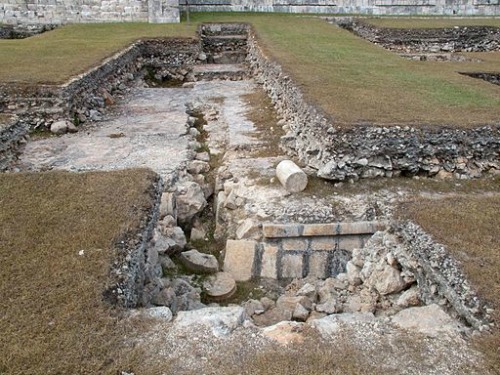 One of the most popular attractions of Cancun are the Mayan ruins. That being said, you don't want to miss the chance of exploring them on your visit. There are places that are difficult to go to as they are secluded in jungles. However, there are also other areas that are easier and more convenient to visit, so if you're not that adventurous, you could still see the other ruins without much difficulties. Chichén Itzá is one of the Mayan ruins in Cancun, which is around three hours away from the beaches. There are day trips that you could join to reach this UNESCO heritage site. These pyramids, structures and statues date back 1,000 years ago. Tulum is nearer as it's only one and a half hours away from the mainland.
Have Fun at the Beaches                       
Beaches are known in Mexico as playas and there are several beautiful ones in Cancun. Some of the most visited are Chac-mool, Caracol, Tortugas, Langosta, Linda, Juventud and de las Perlas. It's also famous for its white beaches that's similar to the shape of number "7". Of these beaches, Chac-mool, Caracol and Tortugas are the usually the most crowded. If you're the type who wish to mingle with different people, you may want to head here. Else, you may check out the other beaches.
Enjoy the View from the Scenic Tower
Also known as Torre Escenica, this is another popular attraction in Cancun. You could climb using the steep steps or use the elevator, which also doubles as an observation deck. This is a great way for you to get a bird's eye view of the city.
See the Cancun Underwater Museum
A unique and interesting experience is diving under the ocean to see the Cancun Underwater Museum. There are over 500 sculptures to check out on your dive. If you're not a diver, you could still witness this amazingly bizarre museum by riding on one of the tour boats that have glass floor, allowing you to see the collections that are underwater.
Aside from these, other things that you shouldn't miss out are a visit to the El Meco Archaeological Site, Isla Mujeres, Urbano Kabah Park and Animal Adventures.
Photo Attribution:
Featured and 1st image by Safa in la but uploaded by Mardetanha (http://www.safainla.us/) [GFDL (http://www.gnu.org/copyleft/fdl.html) or CC BY-SA 3.0 (http://creativecommons.org/licenses/by-sa/3.0)], via Wikimedia Commons
2nd image by Luis Miguel Bugallo Sánchez (Own work) [CC BY-SA 3.0 (http://creativecommons.org/licenses/by-sa/3.0)], via Wikimedia Commons