Enjoy the Chaotic City of Bangkok and Experience the Mix of New and Old Things That You Can Find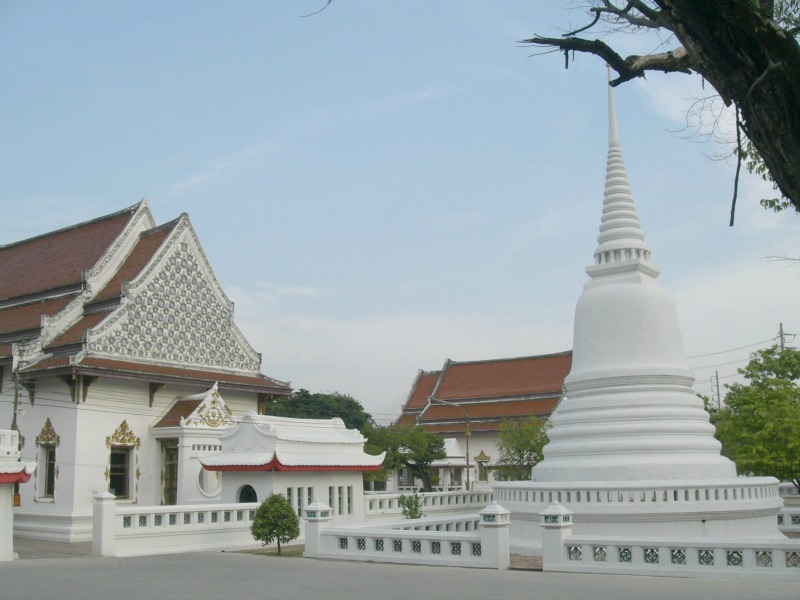 Bangkok is the capital of Thailand and it's also the country's largest city with a population reaching 11 million. This is a chaotic city with several people on the streets facing the hustle and bustle of the daily life. While it can be overwhelming at first, you'll get to enjoy the business and it would make you feel more energized to take on the adventure and explore what the city has to offer. Visit the old palaces, temples, canals and floating market. It also doesn't fall short of shopping establishments, high end hotels, restaurants and night clubs. You'll enjoy the best of both worlds when you visit the city. Here are some of the things that you don't want to miss on your Bangkok trip.
Visit the Temples
Thailand is a religious country. This is why you can find several temples, including those in Bangkok. Even if you're not religious, this is one way of getting to know more about their beliefs and culture. Moreover, their design and architecture are something that are worth seeing. Wat Arun or also known as the Temple of the Dawn is one of the most popular in the city. Climb its central prang and get a fantastic view of the city as the sun sets. There's also Wat Pho, which is popular for its 150-foot reclining Buddha. Another one is the Wat Suthat that features fresco paintings.
Check Out the Grand Palace
This palace was built in 1782 and it served as the residence of the King of Siam. It's open for viewing from 8:30am to 3:30pm, but it's recommended that you head early to avoid the huge crowd. There's so many things to see in the palace including the Emerald Buddha and its Thai and European architecture. It's also nice to explore the place outside the palace as it's one of the oldest towns in Bangkok.
See the Floating Market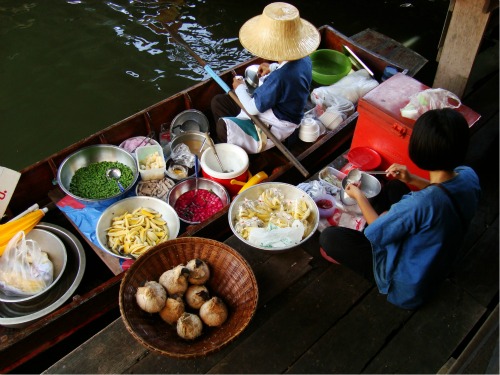 Floating market is part of the culture of Thailand. Since locals used to travel by water several years back and many homes are built along the rivers, many merchants sell their products on their boats. As land transportation became popular, more and more sellers began selling on land too. However, floating markets still stayed, but mostly for tourism purposes only. Many tourists and even locals still visit floating markets not just to experience an old tradition, but to try delicious and affordable local foods. Many sellers offer fresh produce, as well as local foods such as the ever famous papaya salad. Damnoen Floating Market is the most popular. There's also the Amphawa and Khlong Lat Mayom Floating Market.
Shop Until You Drop
Bangkok is literally a shopping haven where you can shop until you drop. There are several malls, boutiques, shops and night market to check out that would match every type of budget. Find the latest in fashion by going to Siam Paragon or the Emporium for upscale items. If you're after bargains, MBK is the best spot to go to. Chatuchak Market on the other hand offers everything that you could think of from foods products to accessories and home decors. Other popular shopping destinations are Central World, Asiatique, Siam Square and Pantip Plaza.
Do you consider adding Bangkok to your travel destinations this 2016? Type your comments below.
Photo Attribution:
Featured and 1st image HAH [CC BY 2.5 (http://creativecommons.org/licenses/by/2.5)], via Wikimedia Commons
2nd image User: (WT-shared) Globe-trotter at wts wikivoyage [CC BY-SA 3.0 (http://creativecommons.org/licenses/by-sa/3.0)], via Wikimedia Commons