The Must See Honeymoon Destinations In Asia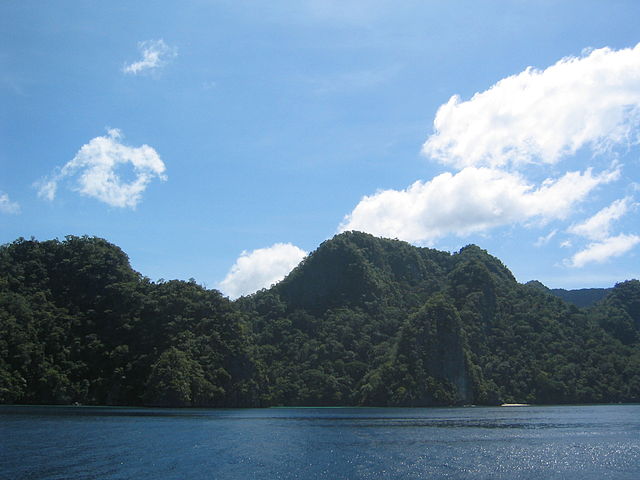 The big question has been popped and the answer is a YES! You must be excited and at the same time busy preparing for the most special day in your life; the moment that you and your partner finally become one. Everyone wants their wedding day to be perfect.
But don't forget that the days following the wedding are equally important. You want your honeymoon to be romantic and memorable. If you are having difficulties choosing  your honeymoon destination, here are some of the best in a few Asian countries.
Palawan, Philippines
"It's More Fun in the Philippines". The country lives by its tourism slogan as it has so much to offer for everyone, including newlyweds. There are several magnificent places where you can spend your honeymoon here. It's rich of pristine beaches that would make you feel you're in paradise, including those in Coron, Puerto Princesa and El Nido.
Aside from these magnificent beaches, there are more interesting spots to visit that would make your stay even more unforgettable. One of them is the Puerto Princesa Underground River, which is a World Heritage Site, as well as one of the 28 finalists in the New Seven Wonders of the World. There's also the breathtaking Estrella Waterfalls and the virgin forest of Sabang Mangrove.
Getting around is not a problem as there are various means of transportations available. English is the second language of the people so communication wouldn't be difficult as well. Most of the Filipinos are polite, hospitable and friendly. Don't be surprised if you would often hear the words "sir" and "ma'am" as this is their way of showing courtesy and respect.
Phuket, Thailand
When it comes to honeymoon destinations, Phuket is one of the top favorites in Asia. This is not a surprise as it is blessed with spectacular and crystal clear waters, white sands and stunning view. Beaches on the southern part of the province are often crowded, while those in the northern part are more quiet; though attractions are often limited. But if you are looking for a peaceful and relaxing time at the beach, then beaches in the northern part of Phuket like Kamala, Nai Thon and Nai Yang are great options.
If you prefer to mingle with the locals and tourists alike; as well as have access to other great places aside from the beach, Karon and Patong are the best choices. The latter is dubbed as the party capital of Asia. Popular attractions to check out are Phang Nga Bay, which is known for its emerald green water and limestone; and Phi Phi Islands that offer various activities including snorkeling and diving. Adventurous couples may also try hiking and rock climbing.
Like Filipinos, Thai people are also nice and hospitable. They give high regards to the monarchy or the King and the royal family, as well as their religion. You should not step on the coins or paper bills as they have the King's image on them. Appropriate dress should be worn when visiting temples and shoes or slippers must be removed as well.
Bali, Indonesia
Indonesia is another country that offers a wide selection of fantastic places for newlyweds. Bali is one of its most popular tourist spots and preferred honeymoon destinations  not only in the country, but around Asia. It prides itself for its wonderful sceneries, friendly people, excellent food, top notch accommodations and various attractions.
Kuta is the most popular tourist resort in Bali. It is near commercial structures, but it can get packed, especially during summer. There are also several luxury resorts to choose from if you wish to spend your honeymoon in a quiet, serene and beautiful environment. Some of the best resorts include Ametis Ville and The Purist Villa and Spa.
Similar to Thailand, Indonesia also has several temples. If you decide to visit one, make sure to dress appropriately. Clothes should not be too revealing to show respect. This is true, not just when entering temples, but even when strolling around as Indonesia is a conservative country. Moreover, avoid smoking in public areas as this is forbidden in most parts of Bali.
You will never go wrong with these top honeymoon destinations. The moment will be more memorable and magical if you spend it on any of these paradise on earth.