Montevideo: Enjoy a Mixture of Experience and Attractions in Uruguay's Capital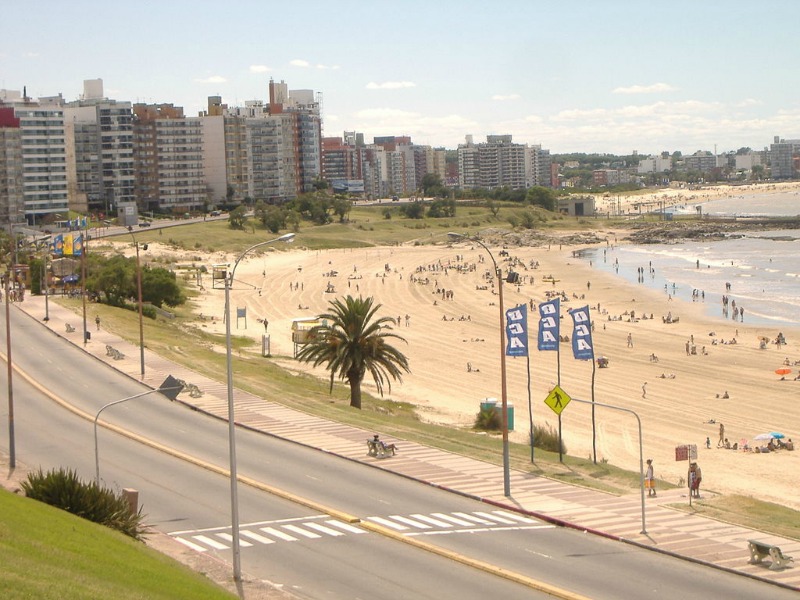 Montevideo is the capital of the country of Uruguay and also its largest city. Around half the country's people live here. Many tourists visit here because of a mix of experience and attractions that it has to offer. Its past can still be seen through the old structures in the old town. It has clean and gorgeous beaches that beach enthusiasts would love. The city also doesn't fall short of the luxury and comfort that modern things could bring as the city outside the old town has grown and had been modernized. There are hotels, shops and restaurants to check out, many of them just a few minutes walk away from the coastline so you could have a relaxing day at the beach after a long day of activities. There are also museums and festivities that show the art and culture of the city. If planning to visit Montevideo, here are some of the things that you may want to put on your list.
Have Fun at Rambla of Montevideo
This literally means beaches of Montevideo. As mentioned, one of the things that this city is known for is its beautiful and clean beaches. It has a long stretch of beach that's in close proximity to restaurants, shops, cafes and hotels. Whether you're just stopping by or you have your base near the beach, it would be a great experience because not only you'll have a wonderful time swimming or doing various water activities, but you'll have easy access to things that you may want or need. If you don't feel like dipping in the water but would like to sit, relax and admire the stunning view, there are benches along the coastline where you could also have the opportunity to meet and strike a conversation with the locals to know more about their city and culture.
Go to Plaza Independencia
A visit to the city of Montevideo wouldn't be complete without a trip to the Independence Square or Plaza Independencia. This is where you could find José Gervasio Artigas's statue, who is Uruguay's national hero. If you want to learn more about the past of the city, this is the perfect place to begin your exploration. This is because it's near the Old Town where you could find structures that have been there for the past several years. There are also the walls and gate ruins of the said town. You would find other important places like the Teatro Solís where you could watch Uruguay artists perform on operas, concerts and other events. This theater is the second biggest in South America.
Check Out Mercado del Puerto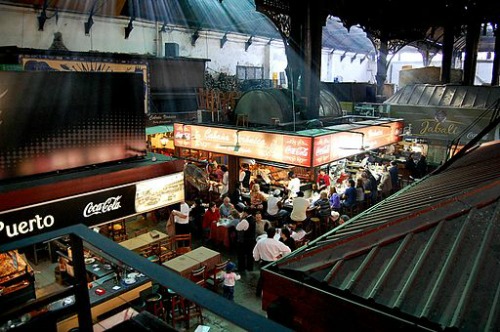 This marketplace was built in 1868 and it used to be the go to place of the locals for their supplies of fresh vegetables, fruits, and meat. These fresh produces are still being sold today, although there are now more restaurants here than those stalls. It's worth a visit, especially if you're a foodie, because you could sample delicious and affordable local favorites. The most popular is dishes cooked in parrilla or grill. Meat, seafood and sausages are grilled in parrilla and they are usually served with fries or rice and salad.
Other things that you should do on your trip to Montevideo are visit the Museum of Fine Arts to admire their local artists' work, go to the historical Fortaleza Del Cerro, and check Feria de Tristán Narvaja, which is the biggest flea market in the city.
Photo Attribution:
Featured and 1st image by Georgez (Own work) [GFDL (http://www.gnu.org/copyleft/fdl.html) or CC BY-SA 4.0-3.0-2.5-2.0-1.0 (http://creativecommons.org/licenses/by-sa/4.0-3.0-2.5-2.0-1.0)], via Wikimedia Commons
2nd image by Eduardo Ruggieri (Own work) [CC BY-SA 3.0 (http://creativecommons.org/licenses/by-sa/3.0)], via Wikimedia Commons