Pet-Friendly Explorations: Keeping Your Furry Friends Safe on Trips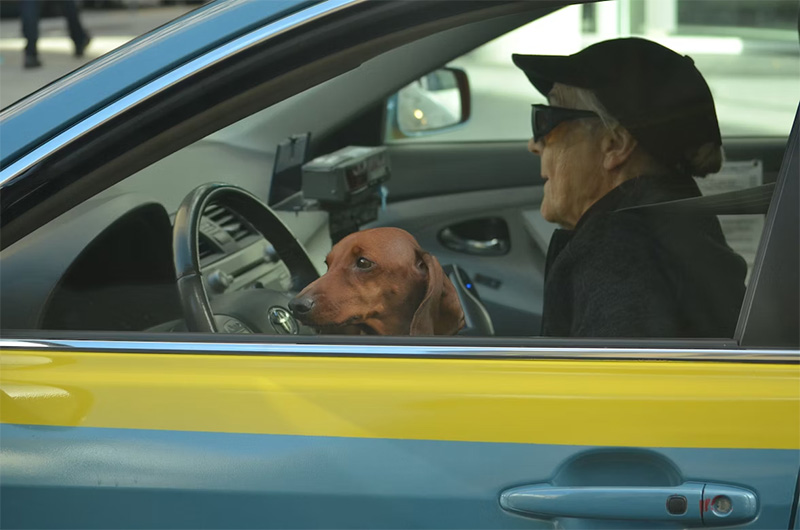 Our trips may become much more enjoyable when we take our favorite pets. But, on the other hand, you must make sure they are secure and comfortable the whole way. This article offers insightful advice on how to keep your four-legged companions secure and content while exploring pet-friendly areas.
Choosing Pet-Friendly Accommodations
When making travel arrangements, be careful to choose pet-friendly lodging. Look for lodgings that expressly permit dogs, such as lodges, inns, or holiday rentals. Verify their rules and any limitations on the kind, size, and number of accepted pets. Ask about extra charges or specifications, such as pet deposits or proof of immunizations. Choose pet-friendly lodging to create a cozy and safe atmosphere for you and your beloved buddy.
Pre-Trip Veterinary Visit
Make an appointment for a pre-trip veterinary checkup before you go. Make sure that your pet has all the appropriate shots, flea and tick prevention, and medicines. Consult your veterinarian about your trip plans so they may provide insightful counsel based on your pet's unique requirements. For example, your veterinarian may suggest techniques or drugs to treat anxiety or motion sickness in pets who suffer it while traveling by automobile or plane. Making your pet's health and well-being a top priority is crucial for a successful and stress-free trip.
Identification and Microchipping
Accidents sometimes happen; therefore, it's important to identify your pet properly. Ensure your pet is wearing a secure collar with an identifying tag with your contact information. Having your pet microchipped is also strongly advised since it offers a durable form of identification that cannot be lost or deleted. If your pet gets lost while traveling, you may quickly find them again by having your current contact information registered on their microchip.
Car Travel Safety
Prioritize your pet's safety throughout the trip if you're driving. Use a safe, suitable-sized box or seatbelt harness to restrict your pet in the backseat. Never let your pet travel in the front seat because airbags might hurt them if there is an accident. Allow your pet to stretch, exercise, and use the restroom regularly. Never leave a pet alone in a parked vehicle since the temperature may rise rapidly. Pack necessities like food, drink, snacks, and favorite toys to keep your children comfortable and engaged during the journey.
Air Travel Considerations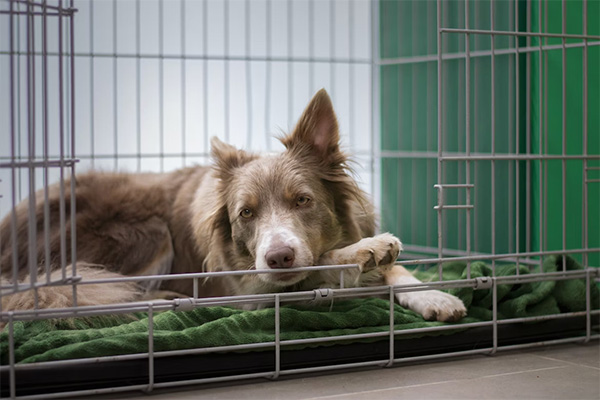 Educating yourself on the criteria and procedures for traveling with pets on each airline is crucial. Each airline has its own rules regarding pet carriers, weight limitations, and health documents. Because many airlines only allow a certain number of dogs in the cabin, plan your travel well in advance. Select a pet carrier that conforms with airline requirements and is secure and well-ventilated. Before the journey, gradually acclimatize your pet to the carrier to lessen anxiety. Moreover, ensure your pet's identity and medical paperwork are available on the trip.
Traveling with a pet companion may be enjoyable and memorable. You can keep your cherished pet safe and happy while on your travels by adhering to these rules and ensuring that your lodgings are pet-friendly, arranging a pre-trip veterinarian examination, giving correct identification, emphasizing automobile travel safety, and considering air travel regulations. Always put your pet's health first, show them plenty of affection, and treasure the wonderful memories you have together. Pet-friendly explanations might leave you and your beloved buddy with lifetime memories.
Photo Attribution:
1st and featured image by https://unsplash.com/photos/v7HYSTHrVzk
2nd image by https://unsplash.com/photos/TPbqNoEZdT4