Tips to Access a Relaxing Airport Lounge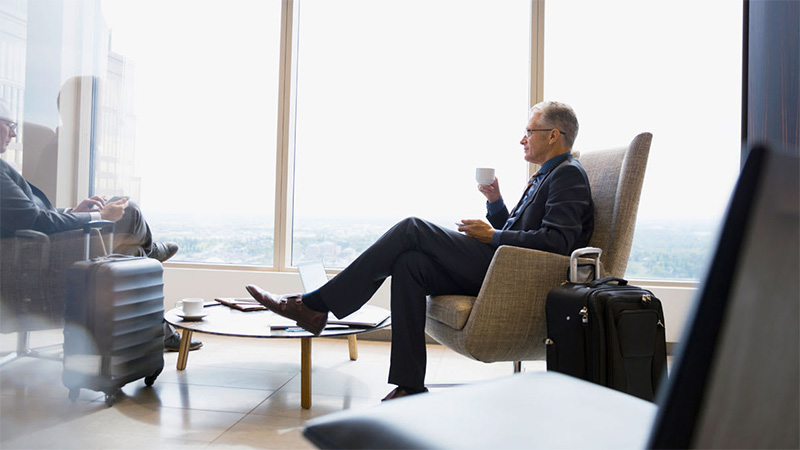 The airport is one of the places you would not want to be in. It is always crowded. People are in a hurry. There are security checks in almost every point. Some flights end up getting delayed or canceled. People are always angry at someone. The whole place could be quite toxic. There are airport lounges though that are like an oasis for many travelers.
These lounges allow you to write off the noise elsewhere. It feels like you are in a different place and you only need to head out if it is already your flight. In some airports, exclusive lounges even allow you to board directly to the plane by having a private vehicle picking you up.
The only problem is that these places seem to be exclusive only for the wealthy. When you do not have enough money, you might be unable to enter the lounges. Before you further go down this misconception, the truth is that accessing airport lounges is possible through these tips.
Buy a day pass
If you are not a frequent traveler and you do not want to get a membership card that offers exclusive lounge access, the best option is to get a day pass. It could be a bit pricey, but if you wish to relax in a lounge, it would be worth the price. With the price ranging from $30-50 depending on the airport and the airline, it is not a bad idea. Having access to a bed where you can quietly sleep while waiting for your flight or a buffet of meals that taste like heaven, it is okay spending your money for this pass.
Get a lounge membership
It works for a frequent traveler. If you usually travel with the same airline, you can ask them if they offer lounge membership. You also need to check if they have one in the airports where you are usually traveling. Otherwise, you are wasting the membership. It could be pricey, but not if you know you will keep using the facilities throughout the year. If you travel using different airlines but in almost the same airports, you can ask the said airport for membership cards. Some airlines also have an alliance which is composed of at least five different major carriers. You can check the group if they offer lounges valid for any of the member airlines.
Look for a third-party vendor
Getting a day pass might be difficult since you are least of the priorities of the airline. The company will prioritize those who regularly fly with them. The good thing is you can partner with third-party vendors that have access to airports or airlines with lounges. You can purchase from them directly and head to the lounge. You may also get an annual membership from them.
Check your credit card company
Some banks offer special privileges to their credit card holders. Find out their rules regarding free lounge access and avail of it right away.
Do not worry about the exclusivity of these lounges since there is always a way around it.
Photo Attribution:
1st and featured image from https://www.consumerreports.org/airports/how-to-pay-less-to-use-an-airport-lounge/
2nd image from https://www.bestylish.org/travel/the-best-ways-to-access-airport-lounges