You Might Not Have Heard of Uzbekistan Before, but It's a Good Place to Visit

If asked to pinpoint Uzbekistan on the map, you might not immediately spot where it is. You might not have even heard of it before. This relatively quiet Central Asian country has never been placed on the spotlight since its independence from the Soviet Union. It was on the news recently though for the death of Islam Karimov, the country's only president since its independence. He has served Uzbekistan for almost three decades up until his death at the age of 78. He has controlled the country with an iron fist and barely had any strong international relation, especially with countries outside the region.
This is why you might not have heard of Uzbekistan before. The country seems to have been cut off from the rest of the world. They also seem to have a very strict leader with authoritarian rule, making it difficult for people to go there because of fear. The death of their leader will most likely not change things drastically in the country, but it must not stop you from visiting it anyway.
The Ancient Silk Road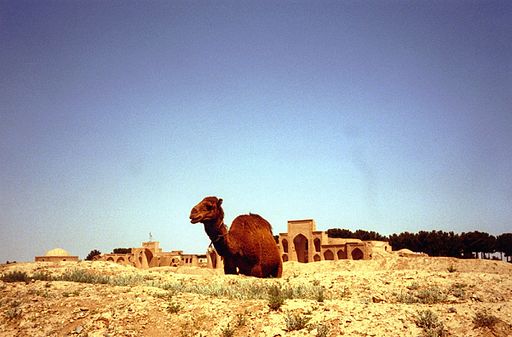 This is perhaps the best reason why you should go there. The historical Silk Road can be traveled in the country's most important cities, including Khiva, Bukhara and Samarkand. They have all been stop-off places for traders in the past and have largely influenced the country as it stands today. There are also direct flights to Tashkent from major airports across the world. Hence, it is easy for you to get there.
A Piece of Russia
Given the fact that Uzbekistan used to be a part of the Soviet Union, much of its architecture still has Russian influence. This was even amplified after 1966 when the country's capital, Tashkent, has suffered from a devastating earthquake that destroyed almost everything. The Russian government helped rebuild the city and return it back to its full glory. This is why you can see lots of 12th century inspired mosques and Russian architecture in the area.
Walking Back in the Past
The city of Khiva is compared to a living museum. It is a walled city that has been protected by UNESCO. It is still populated until now, but much of it has been founded since the 6th century. The place has some of the most unique mosques, mausoleums and religious schools. Everything has been masterfully restored and it now looks more amazing than ever.
Interesting Hero
You might think that Islam Karimov, being the country's president for the longest time, is the most revered person just like the Kim's of North Korea. As you move around Uzbekistan though, you will see most monuments dedicated to Timur. He was a 14th century emperor who is considered as the country's hero. He has killed 17 million people during his time in office just to keep the country protected.
More to Discover
You might have biases right now about a country that has not opened itself to the rest of the world for years. The truth is that Uzbekistan is quite easy to travel given its good roads. There are also a lot of exciting dishes for you to try.
Go ahead and book your trip now. You will go back to your country with an experience almost no one else had before.
Photo Attribution:
Featured and 1st image by Doris Antony, Berlin (Own work) [GFDL (http://www.gnu.org/copyleft/fdl.html) or CC BY-SA 4.0-3.0-2.5-2.0-1.0 (http://creativecommons.org/licenses/by-sa/4.0-3.0-2.5-2.0-1.0)], via Wikimedia Commons
2nd image by Jeanne Menj [CC BY 2.0 (http://creativecommons.org/licenses/by/2.0)], via Wikimedia Commons