The Best Beaches Where You Can Have Fun Under the Sun Naked!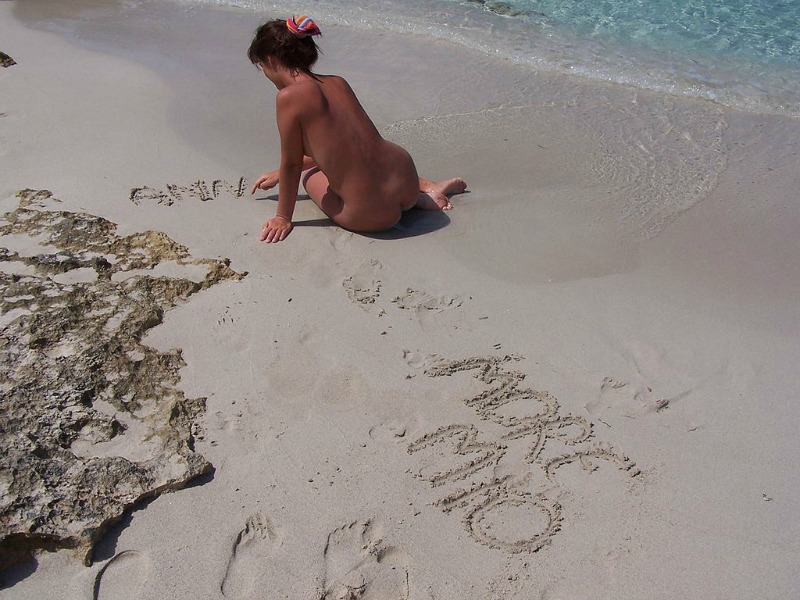 Summer time is finally here and for many and this means having fun under the sun at the beach. While some are wondering if they would wear a two piece bikini or a one piece bathing suit, others are thinking of swimming wearing their birthday suit. If you're one of the latter group, here are some of the best beaches around the world where you can get nude.
Le Centro Hélio Marin, Montalivet, France
Also called CHM Monta, it's the very first nude beach in the world. Only those with valid FNI/INF identification have access, so if you're thinking to visit here, you must have the said ID. If you wish to stay there for the night, there are several caravans and bungalows to rent. In case you're bringing your own mobile or you wish to go camping, there are also several sites near the beach where you can stay.
Playa El Agua, Margarita Island, Venezuela
Golden sand, clear water and giant palm trees are what you can expect on this most popular beach in the island of Margarita in Venezuela. It's the most popular beach in the island to both locals and tourists. It's also known for its lively night parties, so after enjoying a whole day under the sun without any clothing, you can put on a skimpy outfit to rock the night away. There are restaurants and shops near the beach so you'll have everything you need without going elsewhere.
Plakias Beach, Plakias, Crete, Greece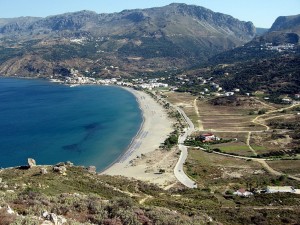 This place will not just let you comfortably enjoy the beach wearing nothing, but it also offers a breathtaking view. There are cliffs and mountains in the horizon. It's also popular for windsurfing and scuba diving. This is an added bonus if you're also into those kinds of water sports.
Lokrum Island, Dubrovnik, Croatia
If you prefer a more private setting, this is one of the top places to go to. You must read a boat taxi in order to reach Lokrum Island. It's usually not crowded, which is perfect if you are more comfortable with only a few people around. Check out the botanical garden and the old monastery. If you get hungry, there's no need to go back to the main town since there's a restaurant where you can feast your tongue and stomach.
Grande Saline, St. Bart's
Nudism is uncommon in St. Bart's, except for Grande Saline. The turquoise water, white sand and surrounding mountain are quite a sight. This secluded beach is also has shallow waters, making it perfect for swimming for everyone. It could be a bit windy and there's not many trees to use as shade when the temperature is really hot. You must bring your own umbrella and snacks with you.
Hedonism, Negril, Jamaica
Naturism or public nudity is not allowed in Jamaica. However, the law does not cover private resorts like Hedonism. There's an area in this resort that's reserved for those who would like to go to the beach on their birth suit. Alcohol, drugs and sex are also rampant, which is why children are not allowed here. There are various land and water sports to try like tennis, golf, snorkeling and scuba diving.
Samurai Beach, Australia
Nudity is allowed by law on this beach, which is located in New South Wales. It's surrounded by hills of sands and you might be in for a sight seeing of dolphins as hundreds of these water animals show up each year. Join in the Olympics and picnic held yearly at this naked beach.
Wreck Beach, Vancouver, BC, Canada
It's near the University of British Columbia that's why you'll find several of the school's faculties and students usually hanging out in the area. Aside from snacks, there are vendors selling various beach items, jewelries and drinks. The beach is situated at a cliff's base so you need to walk on a steep trail to reach it.
Vera Playa in Spain
What's great about this nudist beach is that there are several surrounding apartment complexes that are available for naturists. If you prefer to stay in a hotel, Vera Playa Club Hotel is the only hotel in the country that welcomes those who are into naturism.
Whether you prefer to hang out in a crowded beach or a more private place, there's an option for you where you can have fun in the waters without anything on.
Photo Attribution:
Featured and 1st image by diluvi.com Anna i Adria (more mioooooooooo) [CC-BY-2.0 (http://creativecommons.org/licenses/by/2.0) or CC-BY-2.0 (http://creativecommons.org/licenses/by/2.0)], via Wikimedia Commons
2nd image by Olaf Tausch (Self-photographed) [GFDL (http://www.gnu.org/copyleft/fdl.html) or CC-BY-SA-3.0 (http://creativecommons.org/licenses/by-sa/3.0/)], via Wikimedia Commons