Chasing the Best Summer Treats from Around the Globe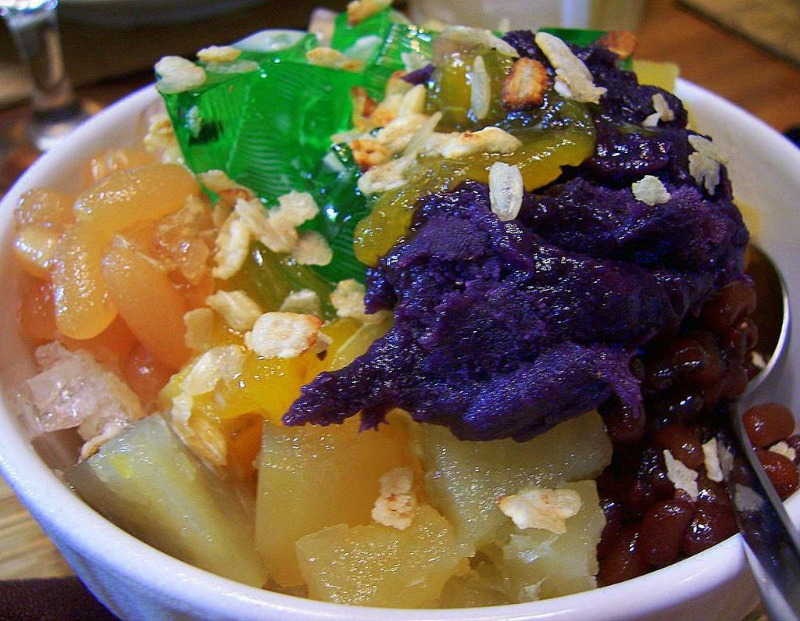 Summer is the time of the year when we just want to eat something cold and sweet. Given the high temperatures outdoors, it is great to have a relaxing treat that would relieve you from sweat and thirst. Usually, we just head to the nearest store to buy a pint of ice cream and share it with the family. As you travel across the world though, there are a lot more exciting summer treats for you to choose from.
Mochi ice cream- Japan
This is a traditional Japanese dessert that is now gaining international popularity. It is made from little balls of sticky rice with an ice cream filling. It was introduced in the country in 1993 and has become an international sensation since then. Regular mochi is filled with stuffing, but the ice cream stuffing is perhaps the most popular.
Baobing- China
This is a dessert that has been around since the 7th century. It is a shaved iced dessert that originated in China, but is also popular in Vietnam, Malaysia and Taiwan, where there is a significant number of people of Chinese origin. This dessert has evolved over the years with lots of different variations. The typical ingredients though are shaved ice, syrup and fruits.
Halo-halo- Philippines
This dessert is popular all over the Philippines and is one of the country's signature desserts. It is made from various ingredients topped with shaved ice and poured with evaporated milk and a leche flan or ice cream on top. The ingredients may vary and you can also choose what to include. You may choose from boiled kidnet beans, jackfruit, nata de coco, tapioca, sweet potatoes, mangoes and many others. Once served, you have to mix them all together (or you can pick them up one by one).
Kulfi- India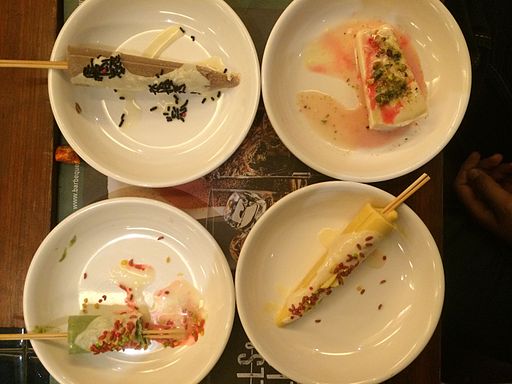 This is India's version of ice cream. It is denser and creamier. It might look like your usual ice cream from the outside, but the process in preparing it is painstaking. Slow cooking is the key to ensure that the evaporated milk thickens to perfection. The long process helps in caramelizing the milk and adding flavor to the dessert. Once the base is ready, the other ingredients like dried fruits can be added.
Piragua- Puerto Rico
It is like snow cone which is popular in the United States. Piragua came from the words piramide and agua which means pyramid and water in Spanish. It may look like your usual treat, but it tastes like heaven. It is usually sold via push carts of a person moving from one block to another. Piragua is also not just a dessert, but is an important symbolism in Puerto Rico's history.
Oliebollen- The Netherlands
This Dutch recipe is traditionally eaten on a New Year. Oliebollens are actually deep fried doughnuts. Studded with raisins and coated in powdered sugar. Aside from simply eating this treat, you might also want to visit the country for the Oliebollen competition. It was held since 1993 to determine the best maker of the dessert.
Sounds interesting? If you are excited to taste all these summer treats, you better book your ticket now and chase them around the world.
Photo Attribution:
Featured and 1st image by bingbing from Quezon City, Philippines (Flickr) [CC BY 2.0 (http://creativecommons.org/licenses/by/2.0)], via Wikimedia Commons
2nd image by Sivaks11 (Own work) [CC BY-SA 4.0 (http://creativecommons.org/licenses/by-sa/4.0)], via Wikimedia Commons