Chicago: The Windy City and Home to Deep Dish Pizza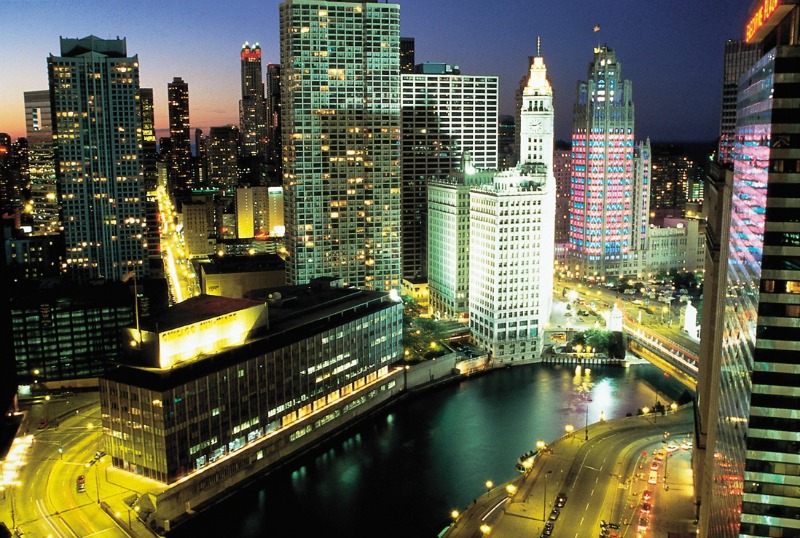 Chicago is a city in Illinois. It's the most populous city in the state and the third most populous city in the country. It's known for its nickname "Windy City" because of various reasons. One is that it pertained to people being boastful of their city. This perception eventually died down because they have facts to backup their claims. Another reason is because it's literally breezy, especially with its close proximity to waters and the tall buildings that also add up to its windiness. Chicago is a bustling city that has rich art, stunning architecture, lively nightlife, fantastic shopping and great dining. There's a lot to explore in the city on your trip and here are some of the things that you shouldn't miss.
Try Their Deep Dish Pizza and Chicago Style Hotdog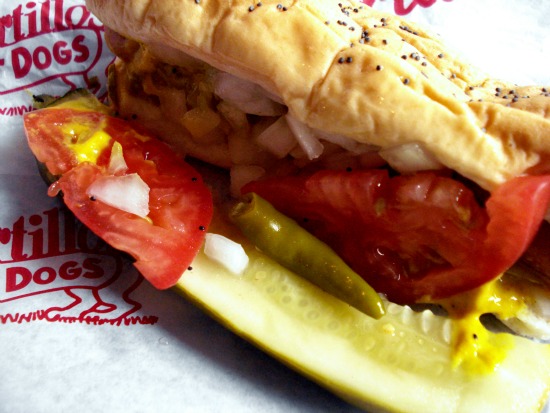 Foodies would love this city because of the amazing dining experience it has to offer. There are several dining spots to check out that would satisfy both of your taste buds and tummy. Your trip wouldn't be complete without trying their most popular foods. First is the Chicago style hotdog, which was actually born during the time of the great depression. It's tasty, affordable and filling, and you're sure to love it. There's also the deep dish pizza that's baked in a deep pan and filled with ingredients. This is very different from your usual thin crust pizza and it's overflowing with flavor.
Visit the Millennium Park
It may have taken time to complete and it may also cost a lot, but it seems that everything was worth it, especially it turned out to be beautiful and is now one of the most popular attractions in the city. Located in the downtown area, its contemporary glass and steel structures draw attention from locals and tourists alike, especially the Cloud Gate or also known as The Bean. It's like the Eiffel Tower in Paris, France or the Leaning Tower of Pisa in Pisa, Italy. You should get a snap with it on your background to document your amazing holiday.
Check Out the Art Institute of Chicago
Chicago is known for its art. The Art Institute of Chicago is one of the best places to explore as this museum houses hundreds of thousands of collections. The main building was built back in the 1890's as a venue for the World's Columbian Exposition. It was extended throughout the years so the museum now covers a total of 400,000 square feet. Various architectural drawing, textiles, decorative art, sculpture, photography, prints, paintings and more artworks from different periods can be found here. If you're an art lover, this is a piece of heaven for you.
Go to the Navy Pier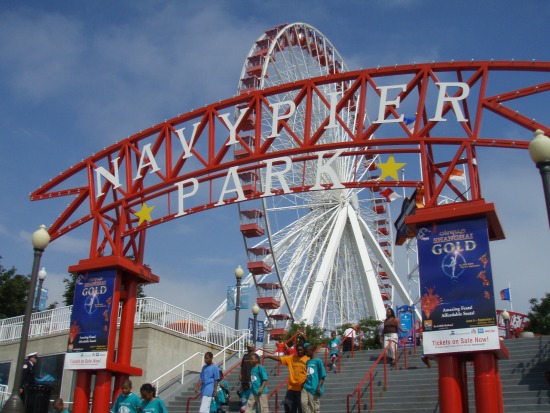 This is the city's lakeshore playground that kids and adults would enjoy. It first opened in 1916 as a shipping facility, as well as an amusement park. It's now one of the most visited attractions in the Windy City where there are parks, restaurants, shops, gardens and different attractions to check out. Hop on the ferris wheel and enjoy the amazing view from the top. If you're going with kids, you may bring them at the Children's Museum, which can also be found here.
View the City from the Willis Tower SkyDeck
The Willis Tower, which is 1,453 feet, has the SkyDeck in its 103rd floor that lets you see a bird's eye view of the beautiful city. As long as you're not afraid of heights, you'll have the best time here. If you're feeling a little bit braver, why not step at the Ledge? This is a glass box extending outside the SkyDeck that also has a glass floor, where you could see what's thousands of feet below you.
What do you think is the most exciting thing to try in Chicago? Share your thoughts with us.
Photo Attribution:
Featured and 1st image by not specified (http://www.fhwa.dot.gov/byways/photos/62619) [Public domain], via Wikimedia Commons
2nd image by Meghann Marco (flickr user Meg Marco).Skeejay at en.wikipedia [CC BY-SA 3.0 (http://creativecommons.org/licenses/by-sa/3.0)], from Wikimedia Commons
3rd image by  Nasbruno (Own work) [CC BY-SA 3.0 (http://creativecommons.org/licenses/by-sa/3.0)], via Wikimedia Commons