Crafting the Perfect Romantic Getaway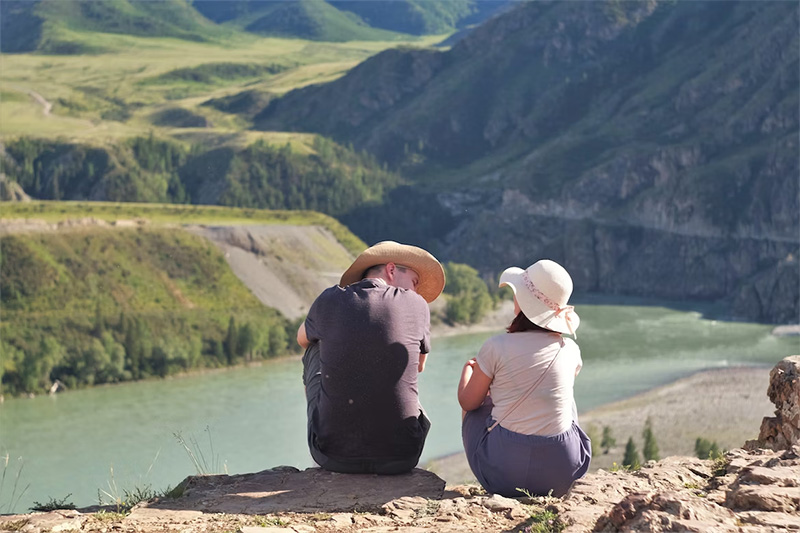 Making romantic travel plans is great for strengthening your bond and making priceless memories with your sweetheart. However, whether planning a romantic holiday to commemorate an anniversary, a special event, or to spend quality time together, meticulous planning is essential. This essay will walk you through five crucial steps to ensure your encounter is romantic and unforgettable.
Choosing the Ideal Destination
The ideal location is the first step in organizing a romantic holiday. Think of locations with a romantic atmosphere, such as attractive seaside towns, lovely rural getaways, or a bustling metropolis. If you want to experience adventure, leisure, or cultural discovery, talk about your choices as a pair. To create the best circumstances for your romantic getaway, look into locations that provide activities and attractions that match your shared interests. You should also take the temperature and time of year into consideration.
Selecting the Perfect Accommodation
The right hotel can create a romantic atmosphere. Boutique hotels, bed & breakfasts, and luxurious resorts provide couples-friendly amenities like private balconies, jacuzzis, and ocean views. Consider the tone and environment of your coastal property, alpine chalet, or boutique hotel in a charming city. Check reviews to ensure the hotel meets your comfort, cleanliness, and service needs.
Planning Intimate Experiences
Plan private activities that will result in enduring memories to make your romantic trip memorable. Look into nearby pastimes and sights that have a reputation for being romantic. This can include romantic meals at upscale eateries, spa treatments for two, sunset cruises, or exclusive visits to notable locations. Think about planning events to help you and your significant other connect on a deeper level and produce cherished, shared memories.
Indulging in Romantic Dining
An enjoyable culinary experience is essential to a romantic holiday. Look for restaurants with a quaint atmosphere, superb food, and great service. Make appointments in advance, especially for famous eateries or those that provide distinctive dining experiences. Organize a private chef to make an unforgettable dinner for the two of you, or surprise your sweetheart with a romantic picnic in a beautiful spot. To enrich your shared gastronomic experience, don't forget to try some regional specialties and wines.
Creating Moments of Intimacy and Relaxation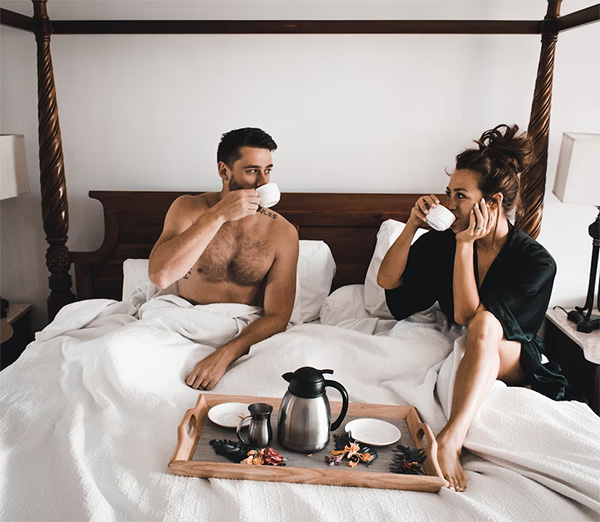 A romantic holiday should provide plenty of chances for unwinding and private moments. Schedule some downtime to take advantage of languid mornings in bed, romantic walks together, or snuggling by a warm fire. Think of rejuvenating activities like private yoga sessions, couples massages, and hot springs. Spend time away from everyday distractions and fully concentrate on one another to build your relationship.
Choosing the ideal romantic holiday requires careful consideration of the location, lodging, romantic activities, food choices, and private moments. Create a genuinely memorable and romantic event by making your plans with your partner's preferences and interests in mind. Spend some time talking honestly with each other, paying attention to what they want, and planning the vacation to fit your special connection. The ideal romantic holiday will reignite the flames of love and forge priceless memories that will last a lifetime, whether you're walking hand in hand down a stunning beach or enjoying a candlelight meal with amazing views.
Photo Attribution:
1st and featured image by https://unsplash.com/photos/NWSfR-0hnOA
2nd image by https://unsplash.com/photos/Z9q18W0cZBs