Perth: Explore Its Natural Beauty with a Laid Back Atmosphere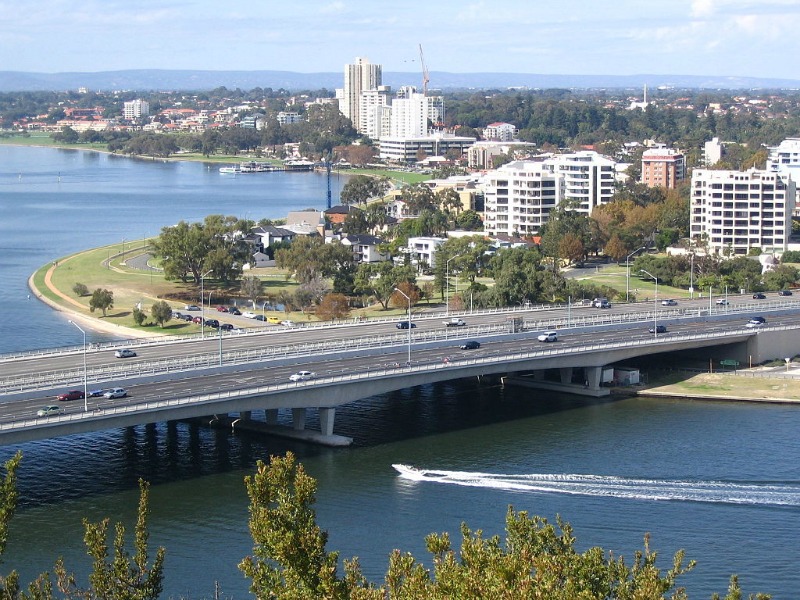 Perth is the capital of Western Australia. It's also the state's largest city. Although it's very distant from other major cities in the country, it still attracts visitors because of its natural beauty and laid back atmosphere. The tall buildings, chic boutiques, five star hotels and fine restaurants are paired with the most gorgeous beaches, wildlife, and friendly people. Transportation is also not a problem so you could explore the city without any hassle. Planning on visiting Perth? Here's a short but comprehensive guide to make the most out of your trip.
Getting In and Around the City
As mentioned, even if Perth is far from major cities, transportation is hassle free so you could get in and around without a problem. Perth Airport is the main airport in the city that has international and domestic flights. Some of the airlines that operate internationally are Philippine Airlines, Thai Airways, AirAsia, Garuda Indonesia, Air Mauritius and Malaysia Airlines. Airlines that offer domestic flights are Airnorth, QantasLink, Jetstar and Qantas. Trains and boats would also get you to Perth if traveling from other cities in Australia.
Buses, ferries and trains are also widely available for getting around the city. You could also ride taxis, although it may be a bit difficult to catch them on rush hours on weekdays, which is from 5:00am to 9:00am and nighttime on weekends. Perth is pedestrian and bicycle friendly so you could also explore it by foot or using a bicycle. You may also hire a car or 4WD, which is the most convenient thing to do as you could travel on your own phase. Take note that this is a left lane driving so you may need a bit of getting used to if you're used to driving on the right lane.
Best Time to Travel
Winter in Perth can be wet but with mild temperature, although storms are also not unusual. Summer on the other hand can be extremely hot. If you don't mind the extreme high temperature, you may visit during summer. There are plenty of gorgeous beaches to keep you cool anyways. However, if you prefer a nice temperature, plan your trip during spring or autumn, which are from September to November and March and May respectively. Spring is the best time if you wish to see the popular wildflowers of the city. Perth is also colorful at this time because of the blossoming flowers and green fields and bushes.
Top Attractions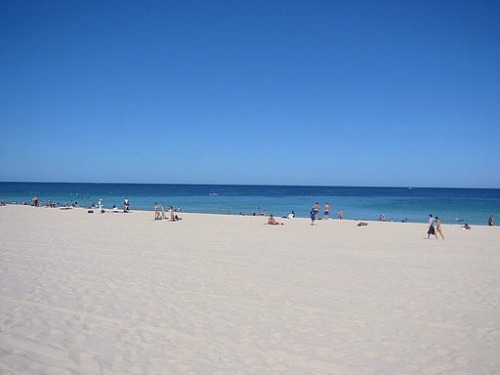 There's so much to see and things to do in Perth. The Swan River is one of the popular attractions in the city both to locals and tourists alike. Aside from its fantastic view, you may also go hiking, kayaking, swimming, sailing, fishing or you may also have a picnic along the river. There are also river cruises that you could take that would either lead you to Swan Valley where you could taste the best wine and freshest produce, or take you to Fremantle, which is a historic port.
Perth is known for its amazing beaches and no trip would be complete without dipping in the waters of Cottesloe, City Beach or Port Beach. Other beaches to check out are Rockingham Beach, Point Walter and Crawley. Check out the wildlife at the Perth Zoo or have a relaxing stroll while enjoying the view at King's Park and Botanic Garden. Other must see attractions are Western Australian Museum, Art Gallery of Western Australia and St Mary's Cathedral.
Photo Attribution:
Featured and 1st image by Dcoetzee (Own work) [Public domain], via Wikimedia Commons
2nd image by Cookaa (Own work) [GFDL (http://www.gnu.org/copyleft/fdl.html) or CC BY-SA 3.0 (http://creativecommons.org/licenses/by-sa/3.0)], via Wikimedia Commons