Spain: A Country for Every Type of Traveler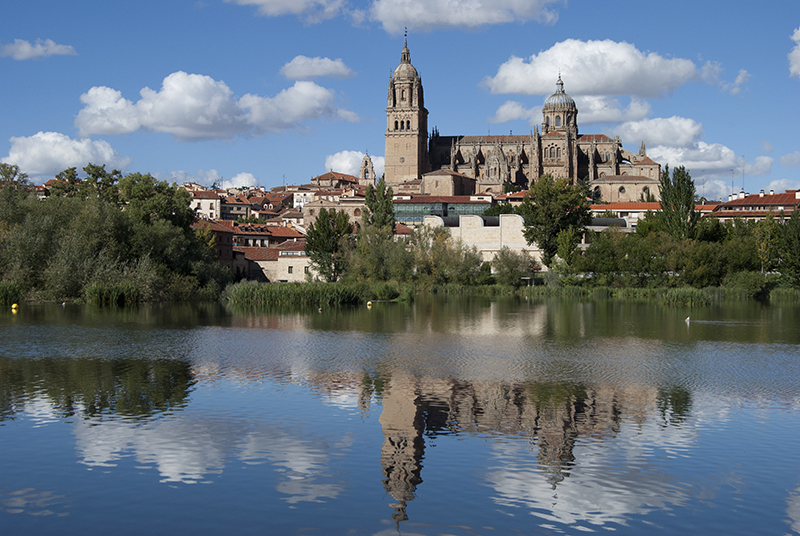 Spain is known for its beautiful beaches, which is why many tourists are encouraged to visit the country. However, there is more to Spain than its gorgeous beaches. Yes, they are really one of the top reasons on why you may want to visit, but you'll be surprised on what you would find. It has something to offer for every type of traveler with its snowcapped mountains, lush forests, wide desert, fun festivals and delicious foods. Let's take a look at some of the things that you could do in Spain.
Eat Some Tapas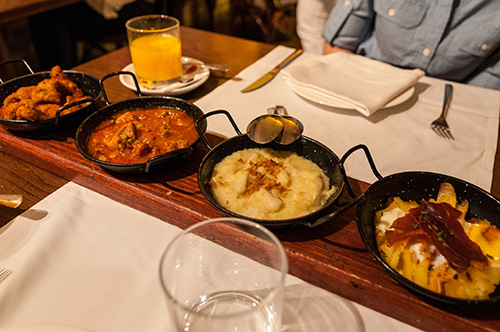 Tapas are very popular in Spain and they are part of the Spanish culture. You shouldn't miss trying this on your trip for the most authentic Spanish experience. In order to understand their way of life, you must eat what they eat and do what they do. The fun loving people of the country enjoy drinking after their work. They stay late at night hopping from one bar to another. They would usually have a drink in one bar and order a set of tapas, then move to another bar and do the same. If you're in Granada, you might even get your tapas for free. Some cities also offer this. So if you happen to find one, why not take advantage of it?
Enjoy Spanish Festivals
Spain celebrates several festivals the whole year round. Your vacation would be so much fun if you experience these. One of the most popular festivals in the country is Feria de Sevilla. There are parades, music, dance, rides and party for 24 hours. The Carnival is another festival that you shouldn't miss. Expect colorful and extravagant costumes at the event. Other famous festivals are Cristianos y Moros, Semana Grande, Tamborrada, Tomatina Tomato Fight and Semana Santa.
Check Out Museums
If you're into arts, you would feel excited visiting the museums where you can find the works of popular Spanish artists like Salvador Dali and Pablo Picasso. There are top three museums that you shouldn't miss and one of them is Centro de Arte Reina Sofia, which contains the works of the two artists mentioned. The other one is the Museo Thyssen-Bornemisza, which is located in Madrid. With over 1,600 paintings, the museum has the second largest collection in the world. It also houses paintings by famous Rococo, Baroque, and Renaissance painters, as well as Impressionist and Post-Impressionist artworks. Museo del Prado on the other hand houses works by artists from the 14th to 19th centuries including El Greco, Goya and Velázquez.
Go on a Pilgrimage
The most popular place for those who would like to do a pilgrimage in Spain is Camino de Santiago. Whether you're looking to start a spiritual journey or you simply would like to walk on the trail, you can choose on the various routes that would take you to the Cathedral of Santiago de Compostela where you can find the apostle St. James the Great's shrine. The said cathedral is located in Galicia.
Have Fun Skiing
Tourists and locals alike flock to the beach during summer. It's already a common knowledge that Spain has many beautiful beaches to offer. If you want to veer away from the crowd and decide to visit on winter season, you would still not miss the fun as you can go skiing instead. This is an exciting adventure that you can try on your vacation. Some of the places where you can find the best ski resorts are Cantabrian and Pyrenean.
Which of these things are you most interested to try if you visit Spain? Share your thoughts with us by typing your comment in the box below.
Image Attribution:
Featured and 1st image by Santiagova [CC BY-SA 3.0 es (http://creativecommons.org/licenses/by-sa/3.0/es/deed.en)], via Wikimedia Commons
2nd image by Michal Osmenda from Brussels, Belgium [CC BY 2.0 (http://creativecommons.org/licenses/by/2.0)], via Wikimedia Commons
3rd image by Jose Pereira (self-made Jose Pereira) [CC BY-SA 2.5 (http://creativecommons.org/licenses/by-sa/2.5)], via Wikimedia Commons